If you're looking to buy Vivobarefoot shoes, you'll might just notice the pair or size you want are out of stock.
When will Vivobarefoot restock the shoes you want? The answer, as usual; it depends.
Below I go over all the various reasons and answers as to when will Vivobarefoot restock their shoes – if they ever do..
Limited run Vivobarefoot shoes
Vivobarefoot has been constantly evolving – trying out new types of shoes, designes, models, variants, colorways, etc.
Are you looking for a specific colour or configuration of Vivobarefoot shoes? For example: I loved my Vivobarefoot Primus Trail, Swimrun edition. They had a few small but awesome features the regular Primus Trails didn't have.
Unfortunately, those got discontinued (for whatever reason) and they vanished from the website. However I did find alternative ways of buying the exact pair of these 3-generations-past shoes. That'll be more towards the bottom of the article.
But it's possible the pair of Vivobarefoot shoes you're looking for have simply been discontinued or replaced by a more contemporary model. For example the San Sandal, ESC Tempest, Ababa canvas, Magna Trail cordura, Tracker Snow, and countless models have all been replaced (or usually improved).
As Vivobarefoot continues to grow, managing inventory and supply chain demands becomes an ever-increasing difficulty.
Also, their technical improvements are constantly evolving, and so older models have been sometimes scrapped – sometimes for the better.
Those Vivobarefoot shoes will not be back in stock
As much as it sucks to see, it's unlikely Vivobarefoot will restock the Primus Trek, ESC Tempest, or other discontinued models ever again. They've evolved, discovered hurdles, and jumped past those. However there are some ways to still find that pair you really want – it'll just take some digging. More on that towards the end.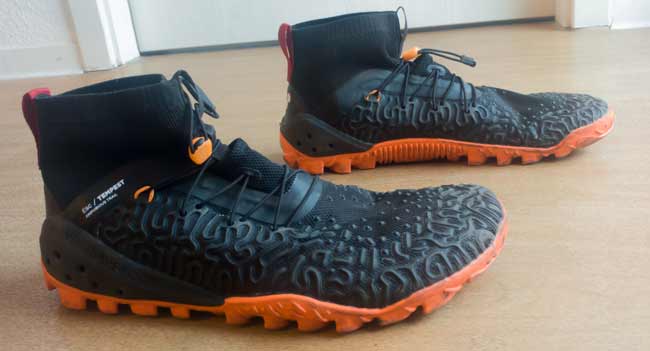 If the product is no longer listed on the website, chances are that they've ceased production forever. At least on the official website that is..!
Too popular of a model
For highly popular models like the Primus Trail, Tracker FG, Geo Racer, or others – they'll definitely come back in stock! While they constantly make incremental shifts in colour palate, design ethos, and material science, the highly popular and beloved models will always be restocking.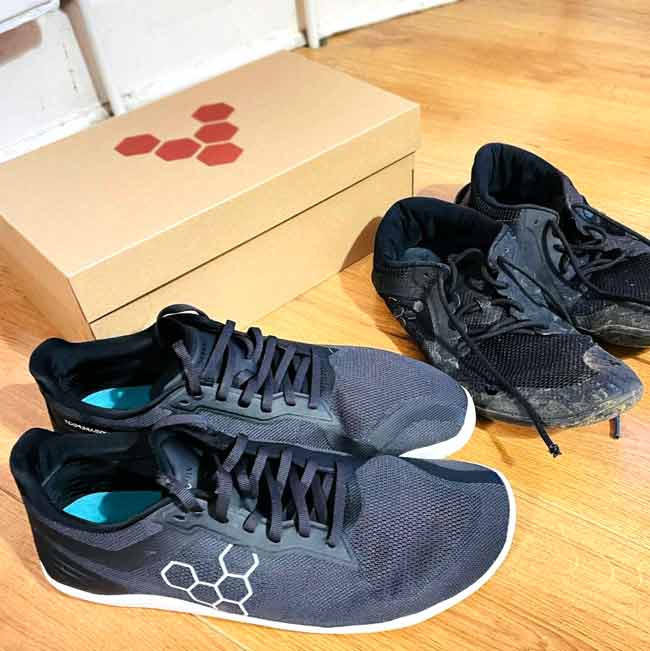 It might just be a symptom of a few hundred people with size 44 feet buying the black Primus Lite shoes and you've missed the last pair. Don't worry though – these popular colorways, sizes, and models will always be back in stock – you just need to check back every once in a while.
Vivobarefoot supply chain problems
No doubt that the lockdowns showed us all that supply chain issues can affect everything. Vivobarefoot manufactures the majority of their shoes in Vietnam, China, Ethiopia, and Portugal.
Vivobarefoot is actually quite transparent about their supply chain and ethics, which I really appreciate. In fact, you can read all about their supply chain ethos on page 39 of the Vivobarefoot 2022 business report (links to large PDF document).
Managing a complicated supply chain is no easy work to say the least and the only thing that can be done about that is being patient – it takes a long time (years) for a product to go from draft to commercial product. Don't worry – the Primus Trails will be back in stock.
Ways to find out of stock Vivobarefoot shoes.
Below are the 4 methods I've used to find shoes that Vivobarefoot won't restock! No guarantee that this will work for you, but there's a chance 😉
Revivo

Vivobarefoots own brand, Revivo, is a recycling/refurbishing service where they recondition old Vivobarefoot shoes and put them back on the market for a discounted price (depending on the condition).
You'll find both new and old Vivobarefoot models on Revivo – from the Primus Trio to the Tracker Decon – and often between around 10-50% off! Highly recommend going this route is it comes with Vivobarefoots guarantee.
SportPursuit
A little known gem, SportPursuit often gets stock from a ton of different manufacturers who are clearing out their inventory – whether it's Vivobarefoot, Merrell, Oakley, Mammut, or other high-quality outdoor brands.
To add to that, they often have the cheapest Vivobarefoot shoes I've seen anywhere – Vivobarefoot Primus Trail for €77 for example. I found my beloved Swimrun editions on there for only 80 euros!
Highly, highly, highly recommend this site if you're in UK or EU. If you sign up with my invite link I get €10 in credit so use that if you like! 🙂
Google shopping, Amazon, eBay
Google is really good at aggregating all the websites with the item currently in stock. Just be specific with your search query and they might just find exactly what you're looking for from a 3rd party retailer or be linked to a page on eBay.
Likewise with Amazon – third party vendors and even individuals are able to post their past model or unsold Vivobarefoot shoes and you'll find some pretty neat things on there for cheap! eBay as well.

Classifieds
Try your local classifieds – if you're in America try Craigslist. In Germany? eBay Kleinanzeigen. I've found a few killer deals this way! Maybe someone grabbed the wrong size and missed Vivobarefoot's free refund period. I've done exactly this and sold a pair of Primus Trail's intended for my mom at 40% off..
Summary
So, when will Vivobarefoot restock? Answer: it depends!
If you're wondering when will the Vivobarefoot Primus Trail size 44 Black be back in stock – that'll definitely be rather soon! They're such a popular model and it'd be a terrible business choice to discontinue their biggest seller.
Hoping the Vivobarefoot Eclipse sandals to come back? Slim chances, unfortunately.
With that in mind, there is pretty much a Vivobarefoot shoe for every purpose out there. Check their current catalog and if you find something that really speaks to you – hop on it before someone else does!
Check out my Vivobarefoot sizing guide and Vivobarefoot buyers guide to help you find the perfect shoe for you!
Anyways, I hope I helped you find out when Vivobarefoot will restock their shoes! Any other questions please drop them below or on my social medias – I'll be more than happy to personally help. Peace! 🙂