Having already done a Vivobarefoot Primus Trail review (which I loved), I was very keen to try the new Primus Trail 2 All-Weather / winter which Vivobarefoot launched.
This little review of the Primus Trail All-weather will tell you all the differences, pros, and cons of these robust minimalist/barefoot hiking shoes.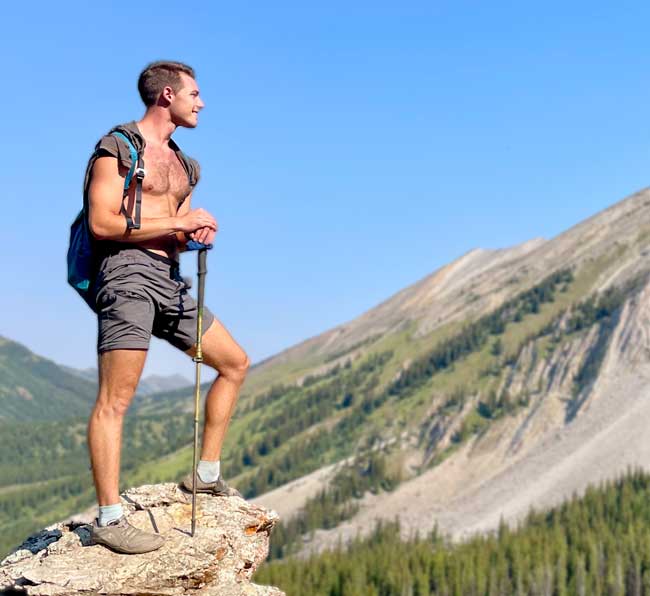 Note: Here is a link to a 25% discount to any of the Vivobarefoot stores. Use code CNOMAD10 at checkout!
I am truly unbiased, bought these with my own money, and not paid to write this review.
Comfort
Just like the regular Primus Trails, these All-Weather / winter variants are just as comfy! However, when it comes to hot weather, you'll be feeling the heat. The upper foot area is a surprisingly soft almost foam-like feeling material which feels great on the foot.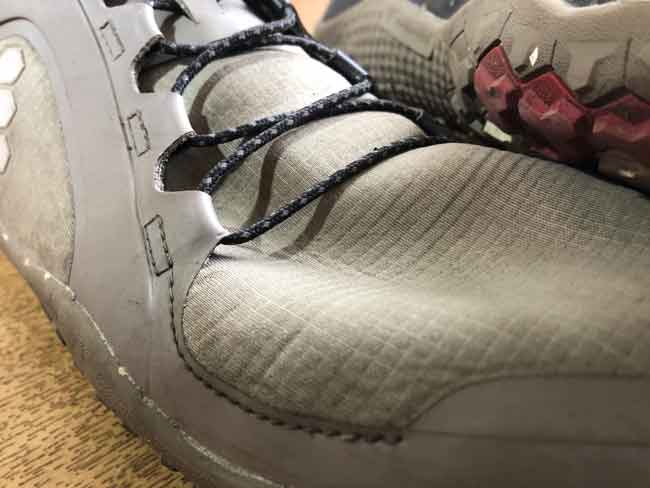 The ventilation is drastically reduced for the water-repellant/insulating upper, and as a result your feet will get warmer/sweatier/damper. After a 1 hour intense run at ~23°C my feet were a little too warm and damp for my liking. If you're frequently doing running in high-temperature, I'd recommend looking at the regular Primus Trail Knit or FG.

Waterproof
They're water-repellant for a little bit, however they will let water in after not too long. They're definitely not waterproof and for that you'd be way better off with the Magna Trail Leather & Wool or the Tracker Forest ESC as they both have leather construction and are way better for water.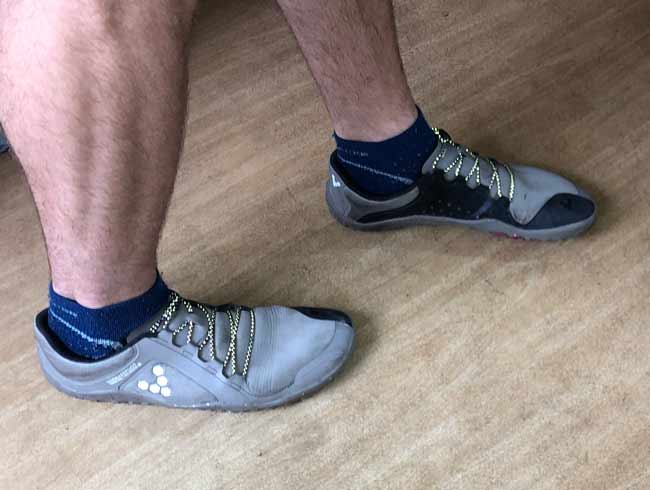 On the other hand, they still stay warm when wet – my adventure in Sächsische Schweiz when we got nailed by a freak thunderstorm in the evening proved to me that my feet will remain warm even when drenched in these. For a barefoot shoe, this is pretty great – and I didn't even use the insulating soles!
Warmth
As stated above, these shoes kept my feet warm during a wet 10°C evening in the sandstone mountains. I didn't even have socks on and thankfully was able to get some rest and not lose too much heat.
So, come wintertime, rain season, etc – these will do just fine. At least for keeping your feet warm and dry against light rainfall.
They're not too hot when considering hiking too. I did a half dozen hikes in the Canadian Rockies during the summer with them and if I wore thin merino wool socks I did just fine! As soon as I wore thicker socks though, uh oh!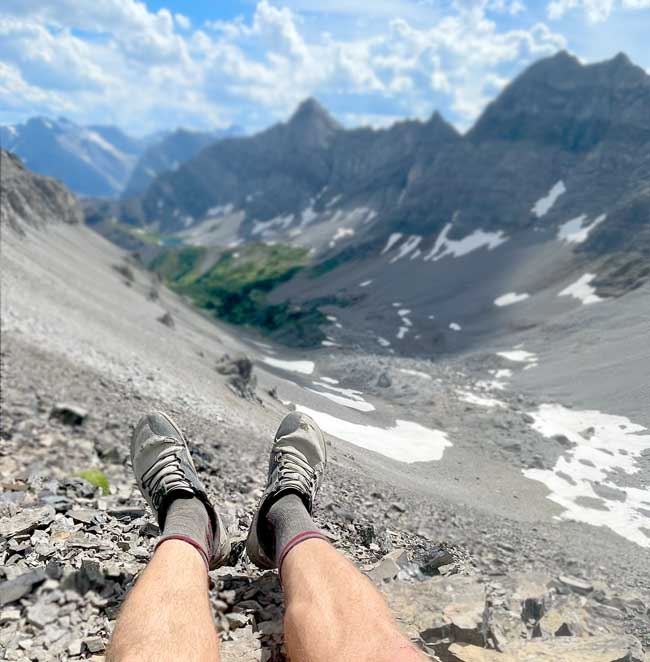 Still, I'd rather the regular Primus Trail (or Tracker Decon) for summer hiking anyways. One big benefit of the all-weather though is a good less amount of dirt and dust got into the shoe!
Vivobarefoot Primus Trail FG vs All-Weather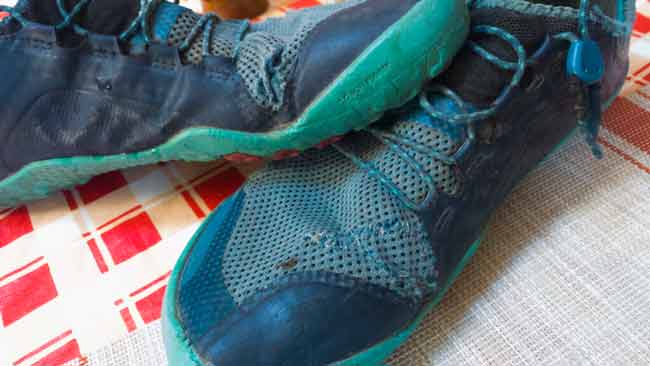 These are definitely much better in cooler weather, while the Primus Trail FG and knit are simply better in warm weather due to the ventilation. Beyond that, the differences are minimal as the rest of the shoe (sole, tread, etc) is the same.
Grip/materials
They have great traction on most types of ground (except mud, deep snow, etc) and work great as barefoot shoes for MTB. I've got no complaints at all and while it's not a super close barefoot feeling, it's the perfect compromise between grip and minimalist footwear.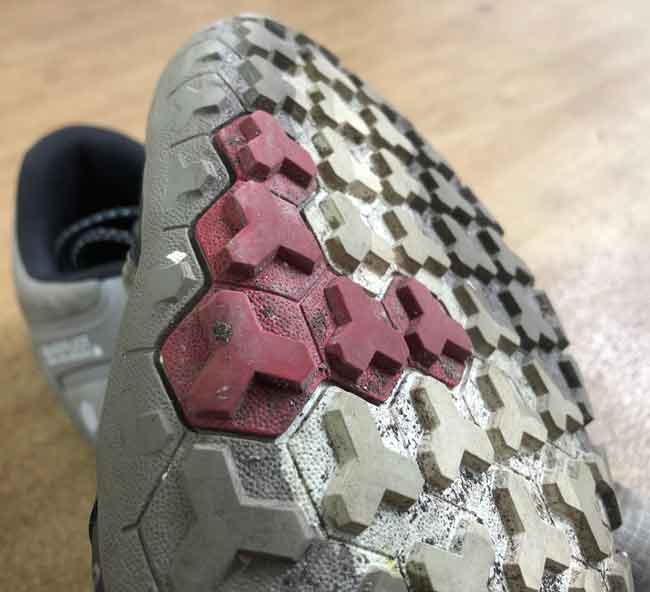 Overall
I think the Vivobarefoot Primus Trail 2 All-weather (or winter) versions are a great in-between and versatile shoe that can do everything. Still, in hot summer I would definitely opt for a different shoe. I highly recommend these however and really enjoy them and imagine you will too!
Check out my Vivobarefoot Primus Trail FG vs SG vs Knit vs Winter comparison, Vivobarefoot Ultimate buyers guide, and Vivobarefoot Sizing Guide for more information on my favorite barefoot shoes!
If you have any questions about barefoot running or anything at all just drop it down below (or any of my social medias) and I'll be glad to get back to you ASAP!
Consider donating a coffee-amount of coins via PayPal at bottom of this site if my article helped you 🙂
Use the Vivobarefoot discount code CNOMAD10 for 10% off globally & to support me!
review: Vivobarefoot Primus Trail All-weather - better or worse?
The Vivobarefoot Primus Trail II All-Weather IMO are excellent for trail running in ANY condition between -20°C to +20°C. Highly recommend!
Product SKU: Primus Trail All-Weather
Product Brand: Vivobarefoot
Product Currency: USD
Product Price: 145
Product In-Stock: InStock