At first glance the Vivobarefoot Geo Racer and Primus Lite look very similar with a matching soleplate, footprint, and general design.
Particularly the Geo Racer Knit and the Primus Lite III Knit – what are the differences? They appear so similar and the choice can be tough.
I'll cover build quality, materials, the key differences between the Primus Lite vs Geo Racer knit vs Primus Lite Knit, and let you know which one will be better for you.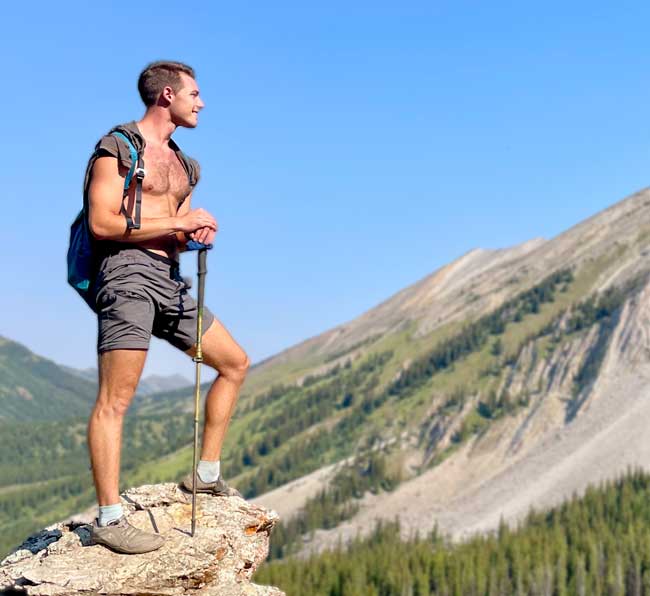 Differences between the Geo Racer and Primus Lite models
The main differences between these shoes are in the build and materials – I'll explain here.
They're all quite similar at first glance and overall I'd say they share the same DNA, however a couple changes to their composition and material placement makes a small but notable difference.
Build quality, materials, comfort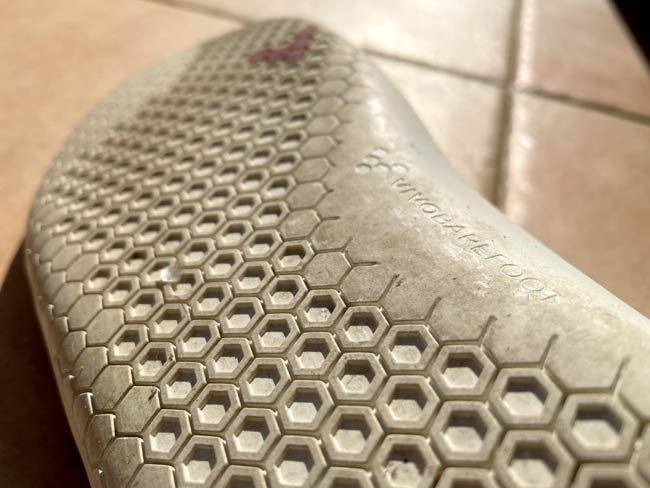 All three shoes use the same signature 4mm 'Active' outsole – minimal lugs designed for maximum grip on smooth surfaces while providing a bit of profile for moderately uneven surfaces. Therefor I will not comment on each shoe individually regarding the sole.
As these shoes are designed as training and running shoes, they'll be judged based off those merits.
Primus Lite III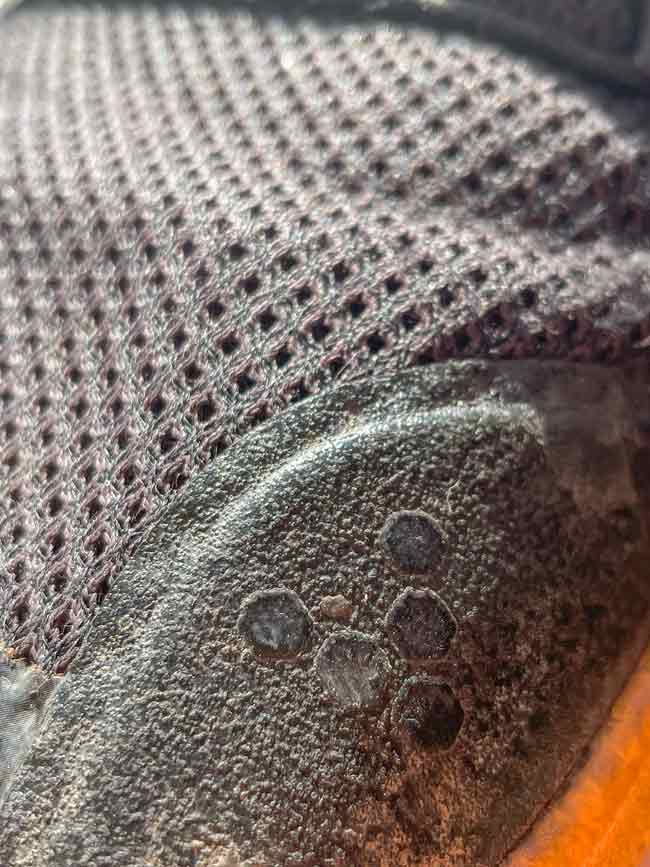 The regular Primus Lite III are made of recycled polyester mesh upper, some slightly stiffer sidewalls, and low heel counter. It uses a similar mesh upper to what you'd find on the Vivobarefoot Primus Trail.
As a result this shoe feels slightly firmer and 'stronger' than the other two. Durability is the best of the three while maintaining a near-identical weight.
Seperate tongue from upper
Tougher upper mesh
More sidewall rigidity
Most durable of the 3 shoes
Primus Lite Knit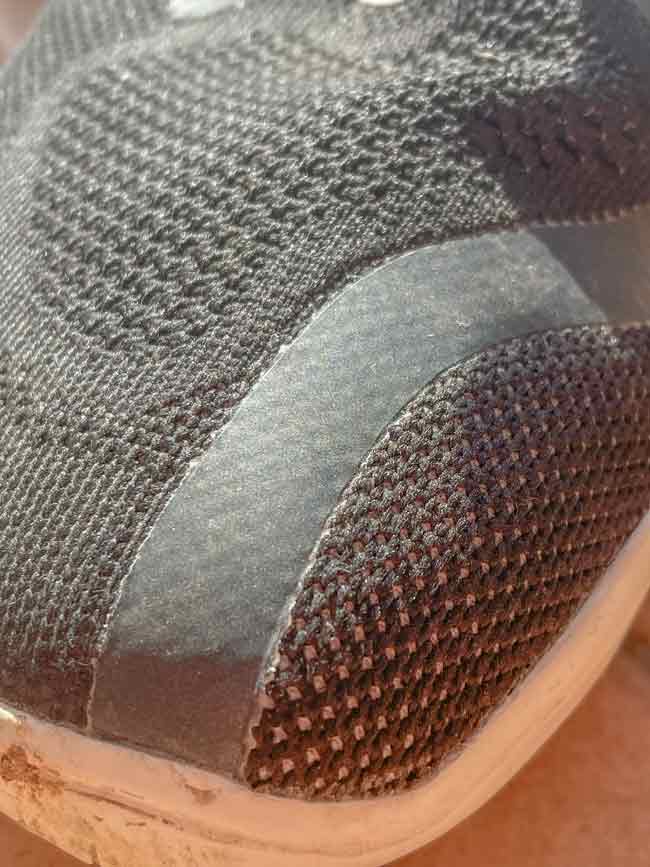 The Primus Lite III Knit has a sort of unibody design without a distinct tongue, upper, or sides. The knitted sock-like material is also made of recycled polyester.
However it's a softer, more comfortable mesh than what you'd find on the Primus Lite III. This soft knit material also ventilates better than that on the Primus Lite III. Heck, it even has ventilation for the big toe!
Unibody upper
Softer & fleixble knit upper
More flexible and comfortable
Most comfortable of the 3 shoes
Geo Racer Knit
The Geo Racer Knit is right between the two models of Primus Lite – it has a separate tongue and an upper with a slight bit more structure at the heel and toe.
The raised heel counter is the same as on the Primus Lite Knit, which, in my opinion is superior to that on the Primus Lite
Separate tongue from upper
Mixed soft knit upper and structural rigidity
Most well-rounded of the 3 shoes
Which is better?
So with that all in mind, there are a couple minor but distinct differences in the optimal use-case for the three shoes.
I'll narrow it down the 3 sections – the best for all-around use, the best for high-performance use, and the best for more casual use.
Primus Lite III – best all-around
Better if you want a more versatile shoe which is more durable and versatile than the other three. It's able to handle rough use better than the other two.
If you're looking for a versatile trainer which will last longer and perform at a high level, these are great.
Geo Racer knit – best high-performance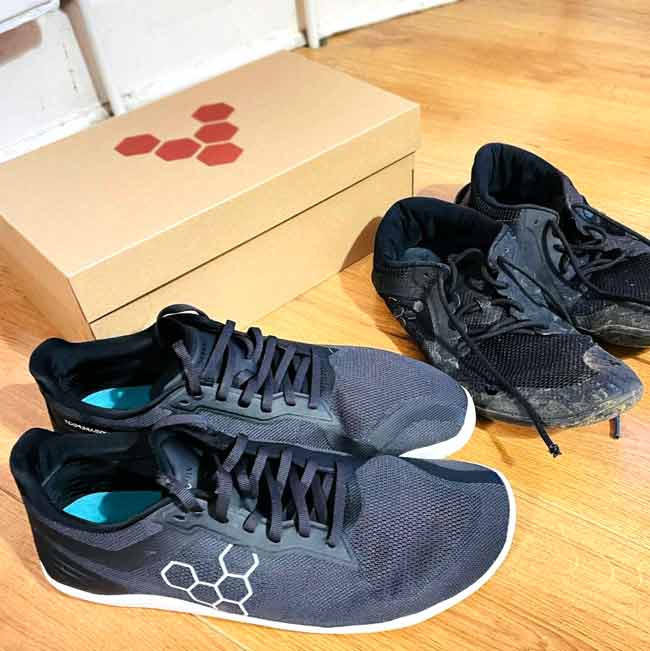 These are better for those who want maximum performance and comfort at the sacrifice at some durability. The breathability and flexibility of that mesh upper paired with some vital structure at the heel and toe.
If you're looking to push the limits with maximal comfort, these are the pick.
Primus Lite III Knit – best casual use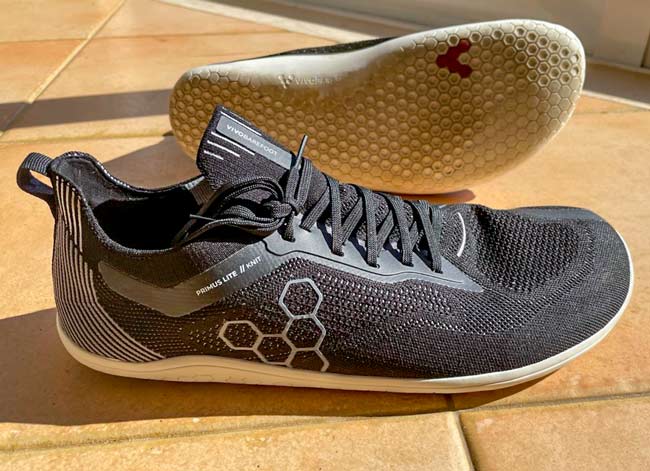 The best choice for absolute comfort while still being able to perform well. The sock-like feeling envelops the whole foot and I've yet to come across a more cozy, relaxed shoe which doubles as a high-end training shoe.
If you want even more comfort and finesse at the cost of some durability, these are the ones for you.
Conclusion
I hope this comparison between the Geo Racer knit, Primus Lite III, and Primus Lite III knit covered all the aspects between these shoes.
Personally, I actually use the Primus Trail FG for everything due to the improved tread for trail running, quick-tighten lacing, and overall shoe durability.
By the way, use the Vivobarefoot coupon code CNOMAD10 for 10% off any order and to help support me 🙂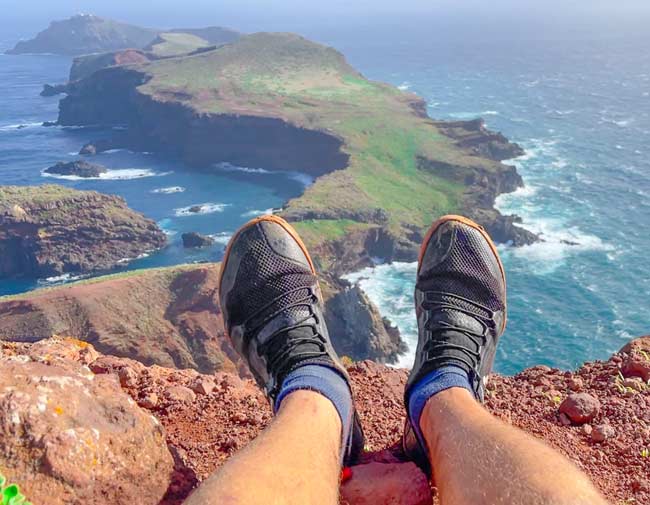 I like my Primus Lite III as a casual/daily shoe which I can spontaneously use as a high-performance running shoe if need be. Check out my full Primus Lite III knit review for more info on that.
Lastly, check out my ultimate Vivobarefoot buyers guide to help choose the exact right shoe for you! Peace 🙂
Vivobarefoot Geo Racer vs Primus Lite III - same... but different?
All three are excellent, with the differences between the Geo Racer and Primus Lite being quite marginal. It comes down to your intended use-case: Do you plan to be a little more rough with your shoes, are they exclusively for use in the weight room, or are you going to be road running?
Product SKU: 0001
Product Brand: Vivobarefoot
Product Currency: USD
Product Price: 125
Product In-Stock: InStock