Oh Berlin – what a strange and fascinating city you are. After half a decade abroad, moving to Berlin proved to a slight challenge. It is also one of the most interesting cities I've yet to come across.
I'm not going to wow you with cutesy pictures, this is just my raw opinion about Berlin.
Here's I'll go over everything you need to know about living in and moving to Berlin from Canada on the Working Holiday Visa. It's a bit of a complicated process so hold on tight.
I'll over go over some VISA tips, useful resources, and thoughts & opinions on what life in Berlin as a Canadian is like and what you should expect!
Why you should move to Berlin from Canada
You want a complete change of place
You enjoy multiculturism
You want good parties and nightlife
You want good food
You'd like a moderate cost of living
You want to explore young adult life and go deep into many rabbit holes.
You thought Vancouver or Toronto was full of different cultures? Think again. Berlin is a beautiful cooking pot of culture and likely one of the most multi-cultural places in the world. I'm talking about first generation immigrants, fresh off the boat from Africa, Turkey, the Americas, Eastern Europe, Asia, etc.
In Canada we have a diverse monoculture – our parents and such all come from different places yet share a similar culture collectively. Berlin? Welcome to Kottbusser Tor – where it feels like a place far beyond Germany.
Real diversity
My Hungarian friend came to my place near Frankfurter Allee and immediately said how much it feels like Budapest. Berlin is deeply multicultural with many languages, shops, peoples and all that encompasses.
Want to go for 100% authentic African food? How about Thai made by a kind old Thai lady who can't speak any English and barely German? I went for 100% real Uzbeki food yesterday – Berlin has some of the most diverse and best foods in the whole world at an affordable price.
Nightlife, obviously
With so many people, especially young, coming from all parts of the globe, a powerful nightlife and social scene was created. Of course Berlin is known for this and I won't go too into depth – but whether you're into a standard night at the bar, bender at the techno clubs, conscious connection at an Ecstatic Dance, or BDSM fashion show extravaganza – you'll find it all and with ease.
Fairly affordable
Straightforward, Berlin has a dramatically lower cost of living than places like Vancouver, Calgary, Toronto, etc. While prices are increasing year by year with the advent of gentrification and other factors, Berlin is still quite affordable – especially for food.
Why you should not move to Berlin from Canada
If you want stability
If you don't have self-control
If you're closed-minded
If you're afraid of homeless and poor
If you want a clean place
If you hate slow bureaucracy
Fall into the rabbit hole
Lets be real. Berlin is a cooking pot with thousands of herbs and spices. A big, delicious, smelly sauce. Truth is, you can get lost in the sauce. What I mean by that is you can fall into deep rabbit holes of partying non-stop or just deciding;
"ah, today is another rest day, I'll just have a couple drinks and smokes at the park."

– You, probably.
You can find parties that go until 6,7,8 AM every day of the week if you search. Clubs especially have seemingly endless evenings which extend well into the day. Clubs close at 2:00AM in Canada? They don't even get to peak until 3:00-5:00AM here.
If you hate immigration
That aside, Berlin is a place of many facets. There exists a usual amount of homeless and poor on the streets. They're accepted, allowed, and not frowned upon. They often occupy a handful of U-Bahn stations, underneath bridges, sit outside banks and supermarkets, and generally never bother people more than a request for a little help.
Berlin is a safe place for immigration and for those of lesser background to seek a new life. Go to YAAM and you'll find first-generation African people and asylum seekers cooking great food and trying to setup life in a new nation. The Turkish population in areas like Neuköln is gigantic and makes Berlin what it is.
It's a little dirty
Berlin is much more gritty, grimy, and graffiti-laden than most cities out there. That's part of the charm. If you want clean sidewalks, no homelessness, and a clean monoculture, perhaps consider living in Denmark.
Hectic administration
In terms of bureaucracy and stability, Berlin kind of sucks. Paperwork is paperwork (not e-mails or digital), getting appointments for your Visa or Anmeldung is difficult, and finding an apartment is a huge hassle.
Anecdotally, it's easier to get a job than it is an apartment in Berlin. I'll get into that in other sections.
If you want stability with rent, simplicity with administration, cleanliness on the streets and an organized structure, you've come to the wrong place.
Cost of living in Berlin vs Canada
Coming from Canada, Berlin is a very nice step down in prices. Across the board, if I had to give a general number, I'd say living is at least 30% less. True, luxuries and goods like clothes and electronics do have that ~20% VAT slapped on, but those are non-essentials compared to food and general cost of living.
Rent prices
Rent is usually 500 euros per month for a decent solo/shared place in an alright location, including or not including utilities. Closer you are to chic places or in modern buildings, the higher your cost goes.
For example, my first apartment in a shared apartment in Moabit (a decent location) was €230/month + utilities. This is extremely rare to find. My second place is €500/month incl. utilities near Frankfurter Allee (a great location) is a quite rare find.
Honestly, you can likely expect to pay €500-800+/month for a shared/solo flat on your first time around. As you live here for longer, you can likely find a deal from a friend or online with enough searching/luck.
Rent is usually listed as kalt/warm (cold/warm). Cold = not incl. utilities & extras. Warm = incl. utilities & extras.
Food prices
Food from the supermarkets is drastically cheaper than in Canada and the quality is significantly better. Breads, dairy, organic foods, veggies, fruits, etc – many bargain-bin prices if you shop at the right places. Turkish markets bring exceptional quality for the very cheap prices and are a favorite for me to visit.
Dumpster diving in Berlin is also a good choice in the colder months!
Cell phone plans in Berlin and internet networking with a couple GB usually costs around €10-€15 monthly, depending on what service quality and features you desire.
Fast food in Berlin is very cheap. €3-5 will net you a high-quality Döner, falafel, or pizza which tastes far beyond anything you've tasted back home. McDonalds, Burger King, StarBucks, etc are few and far between and replaced by dozens of small home operations. Welcome to a proper free market with small business.
A quality pizza, Asian meal, Uzbeki lamb dish or whatnot will usually cost between €7-10 and is very high quality. This is all thanks to immigration!
Drinks and brews
Drinks like beer from local convenience stores and stores is very cheap compariatively. Think €0.50 to €2 for a bottle, and at clubs/bars expect around €3 for a drink, depending on place and quality. Bars and clubs make most of their revenue from drinks so please support them!
All in all, it's not super cheap by any means, however Berlin is still affordable and incomparable to New York, London, Paris, Vancouver, Calgary, and Denmark. This allows poor arty international peoples like myself live comfortably without too much stress.
How hard it is moving to Berlin & Visas explained.
Moving to Berlin from Canada grants you many privileges. By default with a Canadian passport you gain a 3-month Schengen Visa which requires basically no effort. You can legally stay in Berlin (and all of EU) for that 3 month period. After that however you'll need a longer Visa. You have 4 options here:
WHV/YMV: The Working Holiday Visa/Youth Mobility Visa
It's not the easiest. It's not insane, but there are quite a few hoops to jump through.
Renewing your WHV/YMV in Berlin as a Canadian will require another bank statement, proof of Anmeldung, health insurance, and likely proof of employment. I am on the WHV/YMV and it is rather easy to get the Berlin Youth Mobility Visa as a Canadian.
The is available for peoples under 35 and grants you 1 year of stay & work. You can extend this for a second year with a different purpose than your initial application (if year 1 you declared for tourism, year 2 you declare for work.)
Student visa
If you're with an educational institution and moving to Berlin to study, you'll get on the Student Visa. This will also allow you to study & work and also requires all the other usual stuff. I'm honestly not so familiar with the intricacies of the Student Visa as I'm not a student, I'm a freelancer.
Freelance visa
This Visa is valid for up to 5 years but is quite a bit harder to get. This is for freelancers and small-business owners who already have German clients and earn their income with their small business. You need a €10,000 EUR bank statement to apply, a list of clients/contacts (preferably German), and a whole slew of other qualifiers.
Artist visa: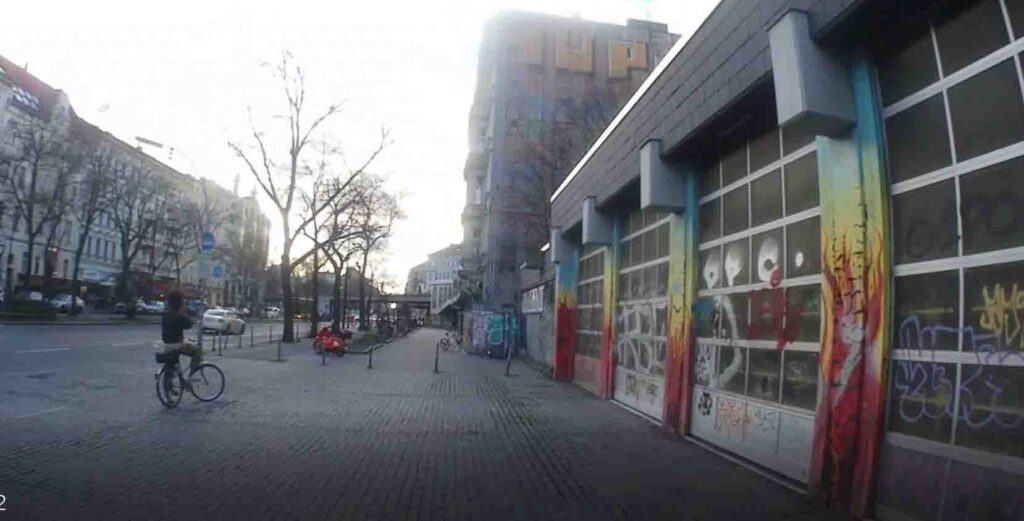 Similar to the Freelance Visa and falling under a similar section, the artist Visa is for musician, artists, and others to move to Berlin. Honestly I'm not sure how easy/common it is to apply for this and if you come from Canada, I highly recommend applying for the Working Holiday Visa.
Things you'll need
No matter what, you're going to need a few things to apply for your Visa:
Anmeldung:
This is registration – your legal place of living. Be careful when searching for apartments because some will not offer Anmeldung. Ensure you clarify with the landlord or other tenants if it is an option.
Health insurance:
For your initial Visa you can apply with standard travel insurance, however clarify that you intend to get German insurance as soon as you can. This usually costs around €200 a month, and many jobs will cover half the cost.
Bank statement:
Multiple is better and Germans are all about proof in the paper. The worker at the Auslanderbehorde (immigration) office even requested me to show proof on my phone screen of my bank balance. They usually want you to have ~€5,000 per year worth of stay – to prove you won't end up on the streets and can support yourself.
Of course, large landlords also would like a SCHUFA report – which is in essence a credit score.
Any questions about this that I didn't touch on please leave a comment down below or contact me via any social media platforms.
Best places to live in Berlin
If you're brand new and fresh moving to Berlin, take anything with Anmeldung you can get – you can't be picky. Rent and housing in Berlin is very competitive and notoriously difficult. While its ideal to get something within the ring-bahn (the center section of the city), you should gladly accept a place that's reasonably priced with Anmeldung.
May luck be with you
In a perfect world, you'd live in either Kreuzberg, Neuköln, Prenzlauer Berg, Freidrichshain, or Wedding. These are the most vibrant and groovy areas. With that being said though there are many other districts which are totally great places to live.
Unless you already have connections and are exceedingly lucky, you will likely not get a place in any of those neighborhoods on your first go. No worries though, Berlin is very accessible with transit or by bike and you can get anywhere you want with relative ease. Especially compared to living in Canada which requires a car for almost anything.
Finding work in Berlin as a Canadian
Once you get your Youth Mobility Visa or Working Holiday Visa and tax number, you're ready to get to work! Thankfully there are many entry level positions at studios, cafes, restaurants, and even bike delivery jobs. It's easier to find work than it is an apartment here.
Finding work in Berlin as a Canadian is fortunate. People will show often bias to you because you come from a rich, educated country – count your blessings. If you know German, you are many steps ahead of other foreigners.
Entry level salaries
You can expect ~€10-14/hr for entry level positions which is fine enough to get your life settled in.
If you don't speak German don't worry – it'll be a little tougher but after a couple weeks you will have found a place that can support your degenerate lifestyle. Congrats! Overall, I found it easier to find work in Berlin than in Calgary.
Couriers like Lieferando, Wolt, and Khora are always looking for people and pay entry level wages. They're an excellent way to get started and discovering the city by bike while also earning some $$!
Social life in Berlin as a Canadian
Welcome to heaven. Though it's sometimes lonely and difficult to live in Berlin, the social dynamics and options are huge. A quick cycle through the streets will have you hearing people speaking English, German, French, Portuguese, Igbo, and dozens of other languages.
Welcome to true multiculturism. Now my friends group consists of Dutch, German, French, Hungarian, Gazan, and American people. Making friends in Berlin is a very fun experience!
Making friends is fast, but difficult too
In one month I had developed a fairly nice group of friends from scratch simply by going to a bar once, a club thrice, and even on Reddit. You can meet like-minded people in places where you frequent (cafes, art galleries, jazz lounges, outdoor gyms, etc) and as long as you're open to a different type of connection, I'm sure you'll enjoy it.
Melbourne is a friendly city, Berlin is a sexual city.

– My friend Juan, from Argentina
While you might not just randomly come across orgies in the parks, people are very open for connection. Even online dating is actually viable (dreadfully useless in most cities) as people are looking to meet new, exciting partners. On the outside it appears shallow, but engaging in this culture reveals an inherently healthy and happy mode which is far better long term than the prudish norms we've become accustomed to.
Edit: I stand corrected
The one problem is that since so many people enter and leave Berlin, making those long-term, deep connections can be difficult. This has happened to me as almost my entire core friend group has moved away (for now).
Remember: Your vibe attracts your tribe.
Dating in Berlin
Be prepared for casual relations, polyamory, and even deep connection. Eye contact and honesty is big and body language is a big thing. You are very likely not used to this at all if you're moving to Berlin from Canada and even after living in EU for many years it was quite different.
I won't get too much into detail, but a visit to one of the notorious clubs and venues will land you in a place where people openly have fun with brand new partners without any prejudice. You will see things you never once thought possible or moral. That is if you're ready or granted access to get into such places.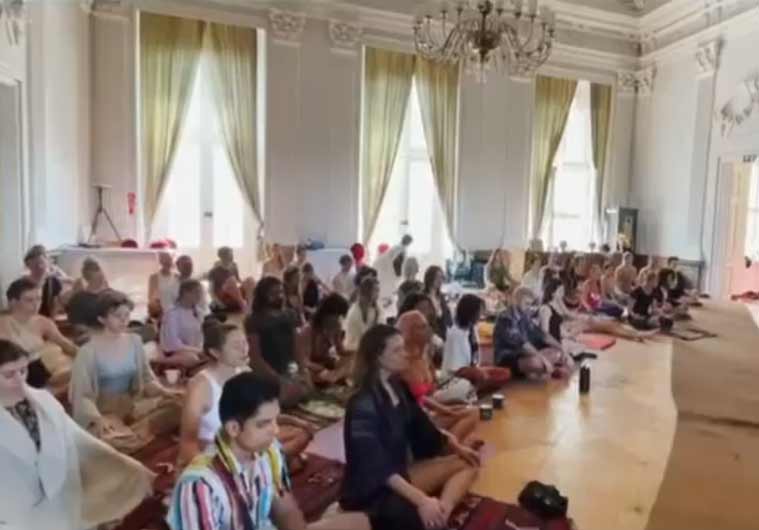 Relax, breathe, and rid yourself of previous anxious neural pathways – if you can speak truthfully and without ego barging in, you'll encounter amazing people quickly. I'm still working on this and trying to reshape my old habits which I subconsciously developed after North American living for most my life.
German is the key to the next level
If you speak German then you can also gain access to the German social dynamic. Shopkeeps, bartenders, strangers, and other encounters will suddenly have a newfound level of depth.
Other aspects of living in Berlin and more opinions
"Come on – the capital of Germany? How cool could it be?"

Me – circa 2018.
For years I had no interest in Berlin and knew nothing about it. I then came to visit a very close friend and he blew my mind within days. This same story repeated as I showed a vibrant friend of mine the city and he moved here within 5 days.
There's often a ruckus
Yes, there are drunkards that yell in the early morning, you'll end up drinking more often than you thought. Also, they truthfully smoke cigarettes way too much here. Certain U-Bahn stations have a very unpleasant aroma and there are some sketchy things about. Berlin is diverse in every form.
[embedyt] https://www.youtube.com/watch?v=gdJX6fsYMC0[/embedyt]
People smoke inside bars, clubs, and even apartments without concern for others (which very much bothers me), but it's a small price to pay for everything else. Accept the chaos, but don't let it shape you.
Public parks
Public parks like Tempelhofer Feld, Volkspark Freidrichshain, Görlitzer Park, Landswehr Canal, and so forth are thriving with life and unique people on any given weekend or sunny day, and in the summer this city transforms into an organism which most closely resembles a festival in my eyes.
This is the city with the most freedom in the whole world – to be yourself, to do whatever, and to pursue almost any interest you have (except mountaineering). You can dress in full drag or as strangely as you like and the majority of people won't bat an eye – they've either seen it before or done it themselves.
There are infinite venues to explore and my good friend Silvio explained that you can live in each Kiez (neighborhood) for a decade and still not discover it all. Each neighborhood has a type of city center of itself and vibe. Berlin has no real city center, just like there is no real center to a human – it's a network of life.
Internet, money, and service.
Berlinternet sucks. Yes, Canadian telecomms are terrible too, however the network speeds are very bad here as well. Public WiFi is actually very tough to come across and this at least has a positive side as this city very feels 'in-person' rather than digital.
CASH MY GUY!
CASH. Everyone uses cash and prefers it. Go to a kebap place or cafe or even nice burger joint? No better way to announce you're a new auslander (foreigner) than asking to pay with card. They won't accept it. Keep cash on you – trust me. At first you may be annoyed, but this in-person physical transfer of goods plays a significant psychological role in society at a grand scale.
Service culture
Service? Hah. It has two sides of it – you walk into a store and finally aren't bombarded by staff who are told by managers to superficially interact with customers. No thinly veiled smiles from service employees or waitstaff, no "hellooooo, welcome to store name", and no friendly faces at the immigration office. Either it's a real smile or none at all.
On the other hand, service from many places will feel very cold and dry – eventually you'll be shook by a wry Berliner Schnauzer.
Art, music, and culture
Berlin is the art capital of the world. Forget what you know about Paris, London, New York, and Barcelona. With all due respect to those places, they've become prohibitively expensive, gentrified, and only established artists and musicians have a more simple route to success.
In Berlin you can still just setup some pots and pans in a public place and start drumming, setup your clarinet in an U-Bahn station, or erect a janky art stand in the Boxhagner Platz market and actually make decent money doing so. I've personally all witnessed these things multiple times.
There's a thriving over and underground art, music, and culture scene. The more you talk to people, the quicker you'll 'progress'. If you want to live an alternative lifestyle as a freelancer, artist, or musician, Berlin is your heaven. At least it is during every season except the winter.
Climate
Okay, it's not great during winter. If you're by chance a Canadian reading this, then you'll scoff. Admittedly, it's nowhere as cold as back home.
However, it's grey. A bit dreary, dull, and sad – Berlin has two faces. The winter is survivable and alright, however it really becomes something completely different in the spring/summer/fall.
All the 'cool' stuff seemingly disappears during the winter, and then appears out of nowhere once the sun and light comes out. While there isn't much in the way of snow (maybe a handful of times a year or not at all), the cool winds and drab sky does put a damper on mood. Don't forget your Vitamin D!
Overall
I could go on endlessly without scratching the surface, but between the amazing food, wonderful social dynamics, vibrant, and grungy cultures surrounding, it's hard to find a better city.
Berlin is not Germany. Of course it's the capital, duh, and it is Germany, however it's very far removed from standard German culture like you'd find in Munich or Dusseldorf. It's the cultural cooking pot of Europe and dare I say – the world. There's nothing quite like Berlin, this behemoth.
If you plan to move to Berlin from Canada, I will tell you that it's well worth it. I've met a handful of other Canadians here who've moved from Toronto, Vancouver, Whitehorse, and myself from Calgary and we all share this sentiment.
You can just as easily turn this paradise into hell and it's an intimidating city to move to – especially if it's your first European move. I hope this helped you to learn about moving to Berlin from Canada, and please ask any questions you have in the comments below or any social media channel.
My best tip is just fly on over! Nothing will get done by being abroad and if you're really interested in living in Berlin, the best way to do it is just do. Take the leap – you'll make it work. Trust in yourself, it's worth it!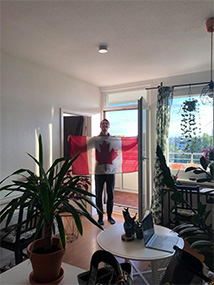 USEFUL RESOURCES IF MOVING TO BERLIN.
Rent/housing in Berlin.
https://www.ebay-kleinanzeigen.de/stadt/berlin/ – The Kijiji of Berlin. Kleinanzeigen is the Craigslist of Berlin and not only a great way to find housing, but just to buy/sell anything like any classifieds app.
Facebook groups – There are many different groups out there to find rent and is a great option. BEWARE OF SCAMS – There are tons of scammers on there and you really need to be diligent when using any housing platform.
In person – Get to know people – friends of friends are always moving and one day you may find a dream apartment in a groovy place;
In person – Print out a classic flyer with pull tabs and just tape it to lampposts, buildings, and bulletin boards. Describe yourself and make it work.
At a hostel – Hostels often offer discounted weekly or monthly packages and even give discounts and potentially anmeldung. Just go in and talk. Drop the formalities and be a real human.
Work in Berlin
Of course, eBay Kleinanzeigen is a great place to look, as well as Facebook groups. Find a cool place you frequent and ask if they need more employees. Look for a sign posted on a shop window. In-person approaches work best.
Applying online? Better luck next time. Yes, you're used to the North American apply online for anything approach – that won't work here. Unless you have a phenomenal resume on LinkedIn or whatever, you're way better off giving someone a business card after getting to know them for a while.
Unless you're like in a professional digital line of work and such – then the online approach may have more success. I'm just speaking from my perspective.
Socializing in Berlin
Just go to a bar, or pub, or park, or cafe, or in-person place. Talk to people. See someone whose outfit or bike you like? Just talk to them like a normal person. If you hit it off then cool, if not, then whatever. Go to events that interest you, consider a MeetUp group, go on www.Reddit.com/r/BerlinSocialClub or Reddit.com/r/Berlin and ask around. Don't stay too long though, /r/Berlin sucks.
Other great resources
UrbanSportsClub – I freaking love it! A moderate €60 per month grants you access to thousands of gyms, studios, facilities, and classes. Yoga, swimming, martial arts, weight rooms, pole dancing, meditation, dance classes, bouldering walls, etc. For a person who loves activities of all types, USC is one of my favorite things.
If you'd like to support me, use my UrbanSportsClub referral code here: JC24937. This will get you €30 off your first month and they will credit me €30 after three months.
Workaway.info – Work and live abroad for free – a host will offer you accommodation and food in exchange for labor/work. A very awesome way to setup life abroad and live with a local.
Banking in Berlin
TransferWise – for everything money related around the world, I use this. Amazing currency conversion rates, great speeds, direct banking, and they will provide you with a MasterCard debit card which works for in-person and online transactions. I've used it for living in Croatia, Denmark, Canada, etc – works everywhere and is amazing.
My TransferWise referral code is here: https://transferwise.com/invite/u/jamesc1224. Using that link will credit me and support me, and it's free!
N26 bank is an option too, however I don't have it and some friends had complaints. Still, they're very friendly towards foreign clients and many use it.
Thanks for reading my guide on moving to Berlin from Canada!
I hope this helped you out! Again, don't hesitate on contacting me on any social media platform or the comments down below – I'm more than glad to help one out.
If you're looking on moving to Berlin from Canada, I highly encourage doing so – your worldview will change dramatically. Have a good day 🙂