Less is more and if you're looking for one shoe to do it all, this list is for you. I'll cover what are IMO the 6 best barefoot shoes for travel and hiking-related adventures (like backpacking).
This means compact, comfortable, versatile, and attractive – able to tackle trails, mountains, restaurants, ruins, and anything in between without soaking up precious room in your bag.
Without further ado lets hop right in!
For 10-25% off Vivobarefoot shoes use the code CNOMAD10 on the Vivobarefoot website!
Vivobarefoot Primus Trail – Best all-around barefoot shoes
Everyone who knows me knows I love my Primus Trails for they're capable, durable, comfortable, and attractive. With a slightly thicker sole and a great tread pattern, these shoes are my absolute #1 do-it-all pair and are only 420g.
Climbing up gnarly scrambles, nighttime raves, or trail running in the heat – there is really nowhere I haven't taken the Primus Trails yet. All-weather variant for colder & wetter occasions.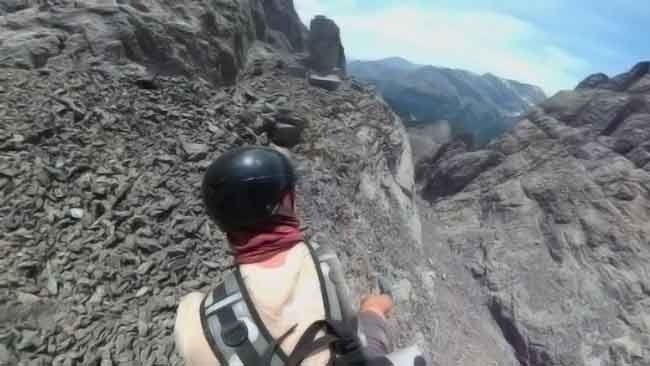 No doubt in my mind, if there's one barefoot shoe to rule them all, it's these. Wholly well-rounded and fine to wear 20 hours a day, I'd recommend reading my full Vivobarefoot Primus Trail review for more info.

Wildlings – Best stylish barefoot shoes
If you're not doing as much off-road adventures and rather have a bit more aesthetic refinement, then the Wildlings lineup is absolutely worth looking into.
Attractive, comfortable, ethical, and reasonably priced, I would absolutely recommend these if city and urban exploration are the main focus. Sustainable, warm-hearted, and very cozy overall is how I'd describe them.
That's not to say Wildlings aren't able to hold up in the wild – they absolutely can and do, but IMO they're a bit too beautiful for some of the things I'd do to them – I rather leave that to my workhorses.
Vivobarefoot Primus Lite – Best city barefoot shoes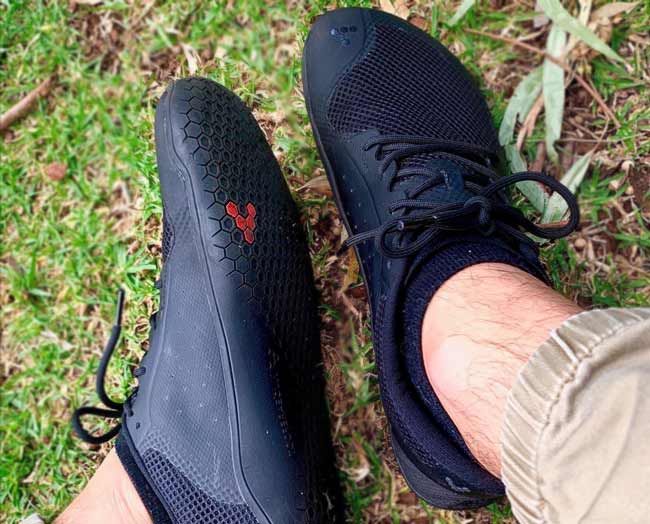 Agile through the streets & comfort on your feet? If that's what you're after, the Primus Lite are about as good as you'll get. Very lightweight, great at managing temperature/moisture and weighing in at barely 300 grams for the pair, they're excellent overall.
While I definitely wouldn't be taking these off-road for any scrambles or heavy hikes, they can certainly go off the beaten path for a chunk of time due to their effective yet minimal tread and serve excellent as pavement running shoes.
As a secondary pair to stow in your bag or as an all-day city pair I reckon they'd suit you well. Not to mention the modern aesthetic, they're well-ready for the trials of travel and daily life.

Xero sandals- Best all-around barefoot sandals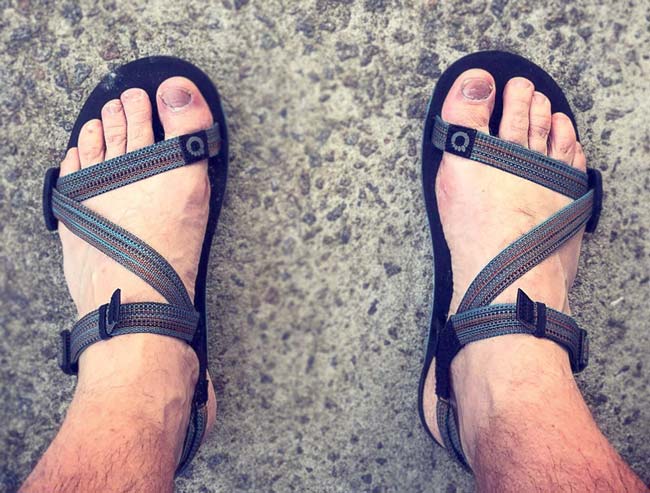 Hot weather? Experienced with going around unshod already? Consider barefoot sandals! Super lightweight and compact, these sandals easily pack up and can either be a primary or secondary piece of footwear at only 150g for a pair.
People comfortable with their feet can absolutely hike trails and mountains, however I would say the majority of people wouldn't be keen on that. Too, going out at night and colder climates impact their practicality.
I personally bring my DIY barefoot sandals everywhere since they're so light and versatile. I recommend the Xero sandals since they're affordable and already-made – unlike the DIY sandals.
Vivobarefoot Tracker FG – Best hiking barefoot shoes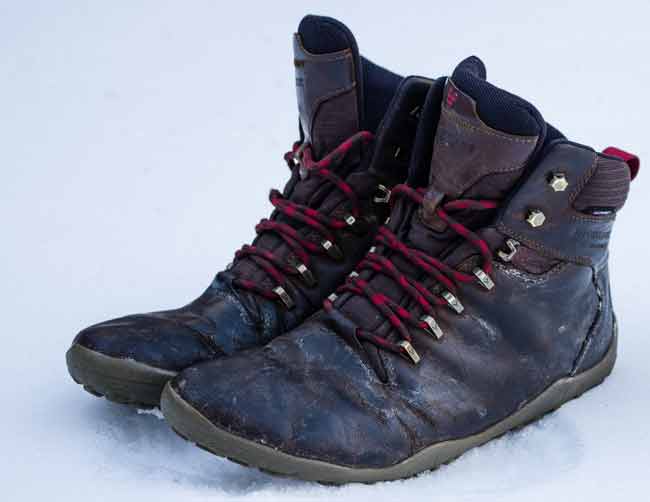 While I love the Primus Trail a ton, you'd be better off with some weather-resistance and a bit more strength if you're planning on doing a lot of scrambling, hiking, adventuring etc in cold and/or rough conditions.
Mountains, hills, bogs, trails, bushwhacking – the tougher and conditions-resistant build quality of these lends them to being more hardy overall. Attractive and leather too – what's not to love?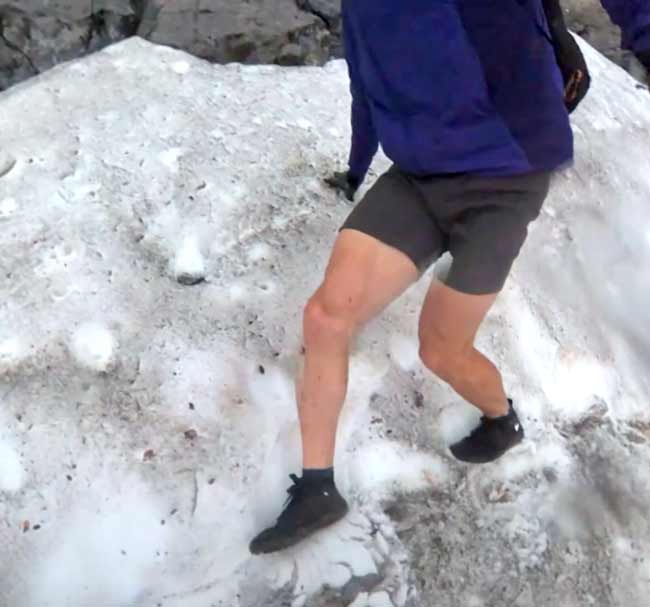 However, I struggle to find them as good all-day shoes once the conditions get above ~15°C as they're quite warm and not as versatile for daily-use as the others. I find the Primus Trail better in most cases anyways unless I'm doing heavy amounts of deeper adventure.

Overall
Should you bring 2 pairs of shoes when travelling? It depends on where you're going and what you're doing of course. For me I've exclusively used my Primus Trails for the last 6 months in Portugal with weather between 5-30°C doing biking, climbing, running, sprinting, raving, swimming, etc.
Are you going Nordic or deep into the Rocky Mountains? You'll probably want something robust and have lightweight clean-pair (Primus Lite) for non-adventure moments. For backpacking you'll want shoes that you can wear all day.
Anyways, I hope you like my list of IMO the best barefoot travel and hiking shoes around – any questions please leave a message – I'll reply within hours most of the time! 😉
Check out my related articles on my complete digital nomad gear setup for some more travel & adventure-related inspiration.