For the months leading up to moving to Lisbon I was asking people their experiences or what they know about the city. Almost every time someone would tell me something along the lines of:
Wow, everyone is moving to Portugal!

– Seemingly everyone I talked to
Honestly, not a bad idea at all, either. Here's why:
Why you should live in Lisbon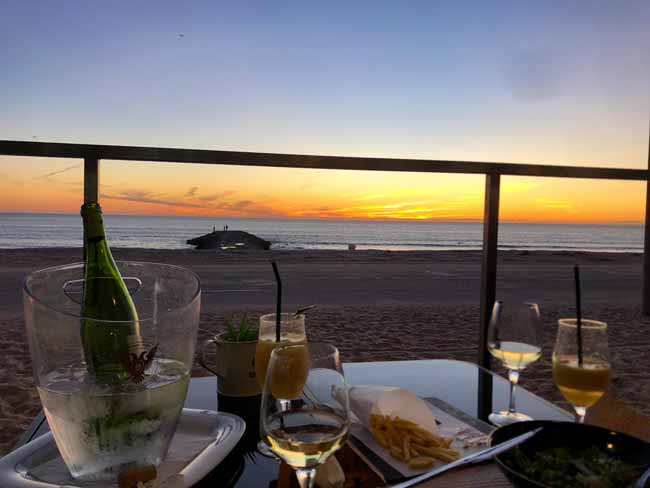 Good food
Great weather
Reasonable cost of living
All the things a big city has
Good transit system
Fresh and rapidly growing international scene
Safe with fairly low crime
No surprise, Portugal has excellent climate and the winters are very moderate to say the least. Compared to Berlin, London, Paris, New York, or any other metropolitan city that is.
However, it's hot in the summer. The city is fairly dense, greenspaces are lacking, and Lisbon doesn't really have much for beaches. In winter months, Lisbon still gets ~3 times more sun hours than say London or Berlin. I love the sun!
Lisbon is no secret and is one of the best places to live in Portugal… at first.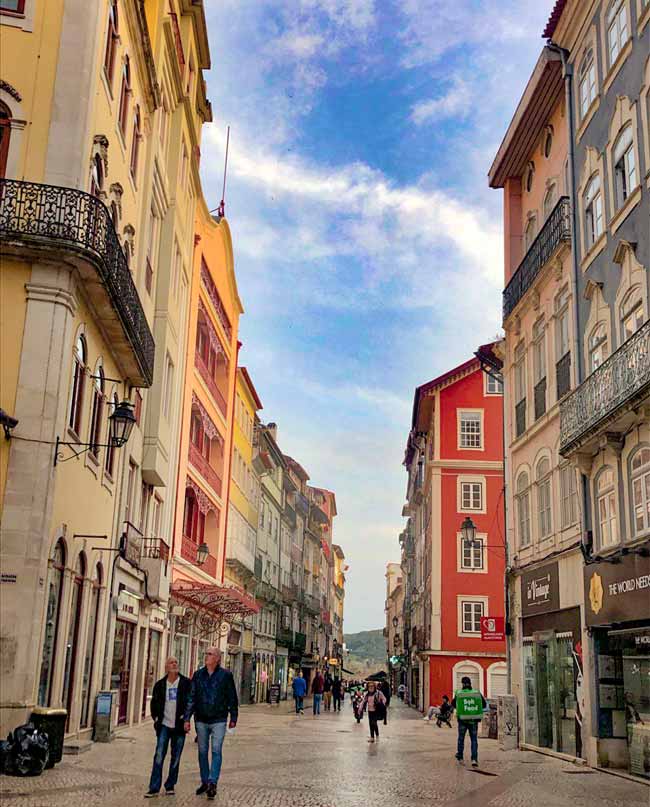 Public transport is quite effective and the metro has good coverage. Direct train lines to Sintra and Cascais open up the doors to the beauty outside the city and costs are very reasonable.
There's not so much crime in most areas aside from the usual pickpockets and petty theft things that any large city will attract, but in general I'd say Lisbon is a pretty safe city compared to others! In fact, Portugal has one of the lowest crime rates in all of Europe.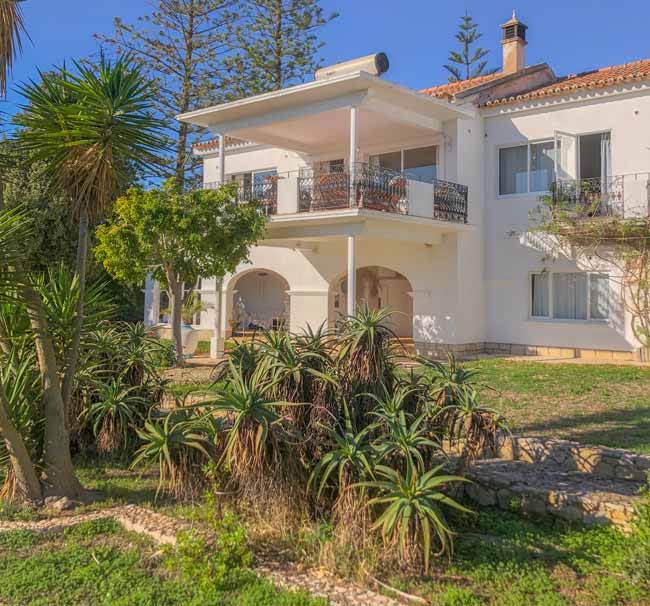 The food is very good! Local produce, fresh fruits, and terrific bakeries are all over. Prices are reasonable (for foreigners) and there's no lack of things to do. Plenty of internationals are moving to Lisbon for a variety of reasons and bringing their cultures and vibrancy with them.
Food in Portugal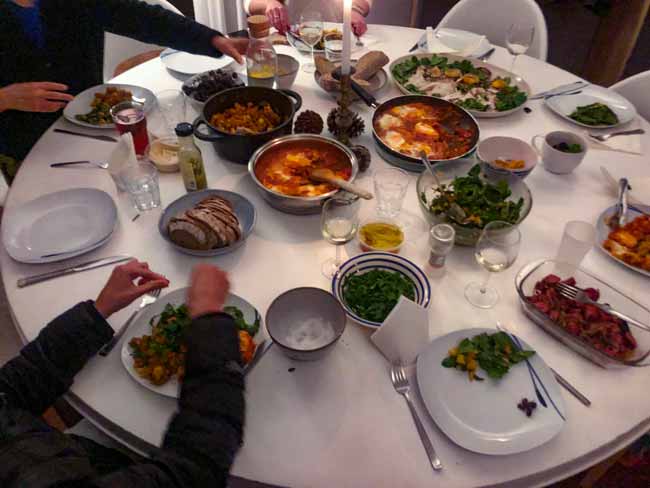 Is terrific! Particularly if you like wine and fish, the Portuguese really love their hearty meals. A mostly Mediterranean-type cuisine consisting of meats, local fruits and veg (tomatoes, olives, figs, grapes, oranges, etc), wine, and a lot of baked goods!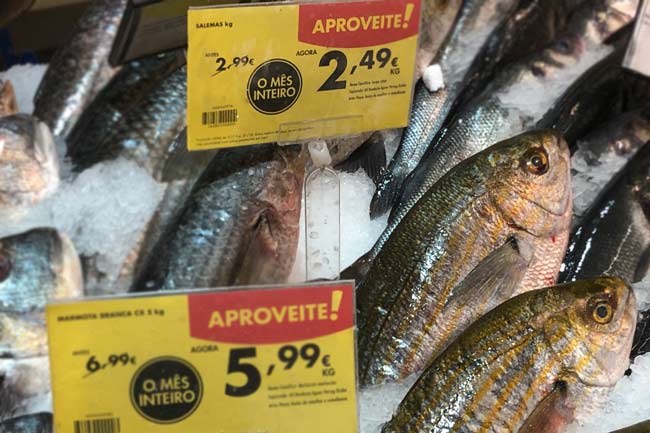 The Pastelarias (bakeries) are everywhere and you can usually get a coffee & Pastel de nata for around €1 or so. All sorts of things are fairly affordable in supermarkets (around 30% less than in Germany from my experience) and the quality is usually very good with most things being Product of Portugal.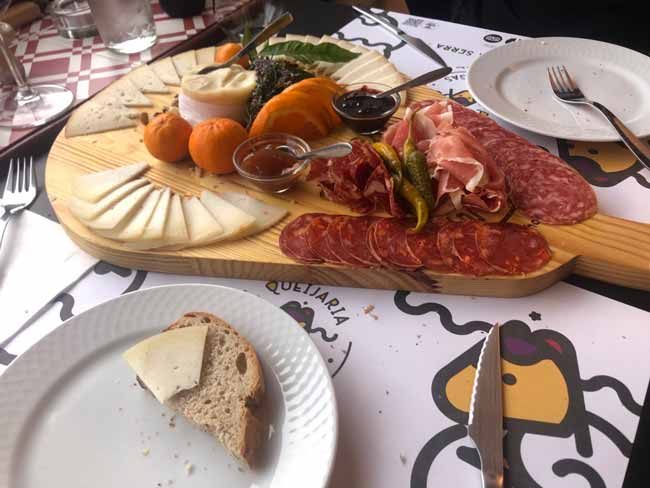 If you're vegan/vegetarian you will have a hard time – while there are definitely a decent amount of places which cater to those diets, the general gastronomy scene is dominated by fish, meats, cheeses, and wholesome heavy food.
My favorite is going to an 8x Michelin Star restaurant in Lisbon. Multiple appetizers, a main course so big 2 hungry guys had a hard time finishing, desserts, bottle of wine. Total? A bit over €30 each! Incredible 🙂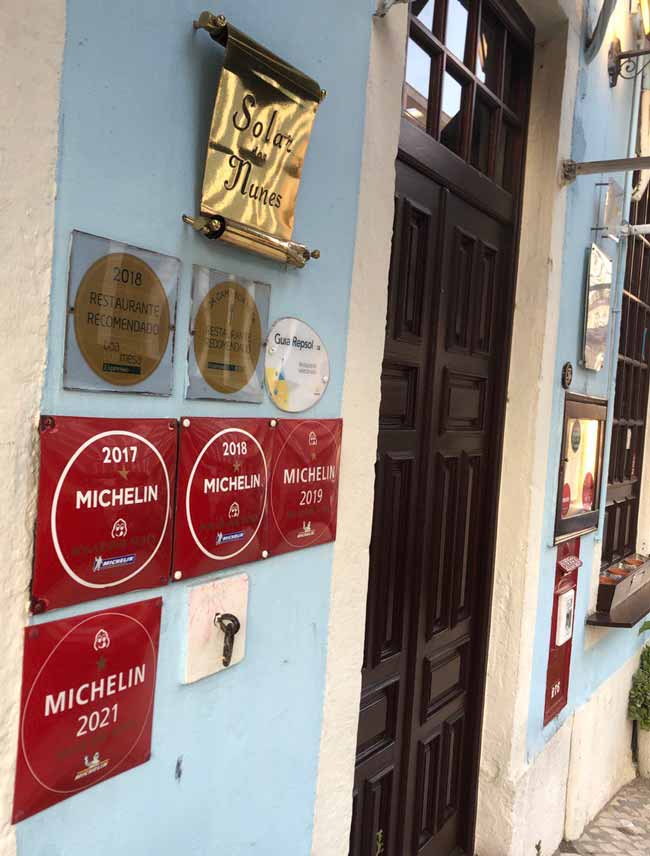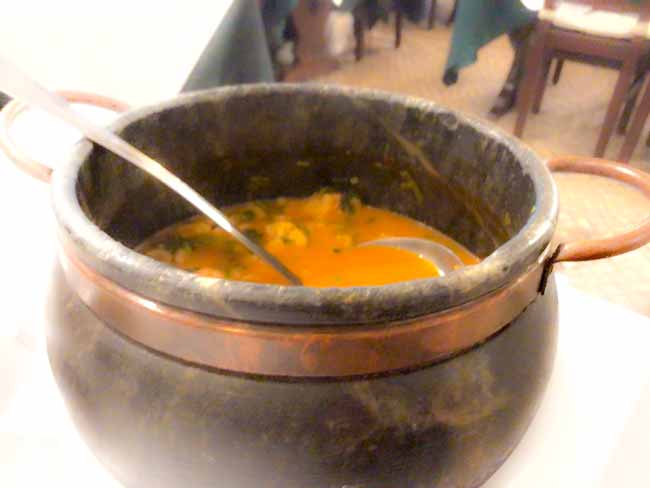 Why you should not live in Lisbon
Not so green
Still a busy, semi-chaotic city
Very difficult to bike around
Mediocre infrastructure
Inflated prices in some areas
Not close to beaches
Low salaries, high rent
Annoying bureaucracy
The architecture and streets in general are attractive, but there's not much green space as I expected by way of large, public parks. The seaside is definitely there, but not exactly usable for anything beyond running on pavement. You won't want to swim there though.
In my opinion, the strengths of Portugal exist outside the cities – the nature! Going to Sintra or any of the sandy beaches along the coast will immediately introduce you to the fresh sea air, gorgeous vegetation, and wide variety of micro-climates. Not so much in Lisbon.
Heck, when you're living in Lisbon, it's about an hour+ just to get to a mediocre beach which you can guarantee isn't going to be so private compared to many beaches elsewhere like the western Algarve.
Too, it's a very hilly city with sprawling tight streets. Not bike friendly unless you're a weirdo (like me) who doesn't mind the chaos and strongly inclined hills. E-bikes fare much better here and forget riding a fixie.
When I say mediocre infrastructure, I mean that the apartments and buildings are not so energy efficient and pretty cold in the winter! Walls are thin, the apartments lose thermal energy quickly, and overall not quite to the quality which places like Germany have.
I'm not unfamiliar at all with bureaucracy when it comes to digital nomad visas. Portugal however is up there with annoyances. You must have a NIF, bank account, rental contract, insurance, etc. All par for the course… however things move very slowly, there have been extra paperworks and processes, and low communication with SEF during my process.
About as bad as when I was moving to Berlin in this regard and nowhere as seamless as living in Denmark or moving to the Netherlands.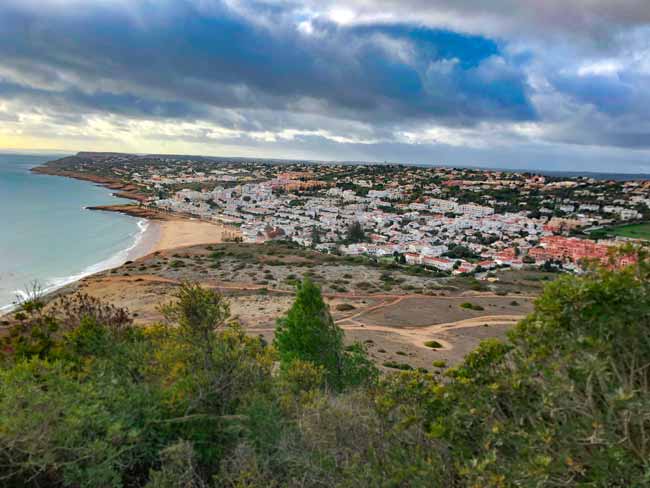 Salaries are fairly low and rent prices are comparatively high. While food and going out is fairly affordable, rent chews up a major chunk of change for most inhabitants.
Cost of living in Lisbon (and Portugal)
This varies a ton on who you ask. An expat/remote worker will say the cost of living here is great! Portuguese people will tell you a completely different story.
Using property price data, the most expensive places to live in Portugal are:
Lisbon
Cascais/Sintra
Porto
Lagos
Basically most places in the Lisbon and Faro (Algarve) regions. This is either due to summer tourism, foreign worker booms, or simply the beauty/luxury of the area.
However, bus and train costs are quite affordable, food is lower cost than most of Northern Europe, and going out to bars, cafés, and clubs is also quite reasonable.
Salaries and rent in Lisbon
Salaries are not so great so unless you have a well-paying job lined up or work remotely as a digital nomad, you might be caught squeezing by your living expenses with not too much breathing room.
The average minimum wage salary in Portugal is just over 5€ an hour or around 600€ a month. Not super high
Rent in the city ranges from 250-500€ for a room, and 500-1500€ for a T1-T2 apartment – of course depending on location and other factors.
For contrast – living in Coimbra, Braga, or any other smaller city you will find rent for 100-300€ for a room, or 300-800€ for a T1-T2 apartment.
This can also be applied to other desirable places like Lagos, Porto, etc.
So… why is everyone moving to Lisbon?
It's warm, it's rather clean, it's vibrant, it's desirable.
Also a lot more affordable than other major global cities above. There is absolutely a lot of culture, things to do, and people to meet in this city and I totally see why.
Starting a business isn't prohibitively difficult or expensive and it's an international-friendly place. You'll find authentic Indian, Chinese, Arabic, etc, stores with a good selection of things.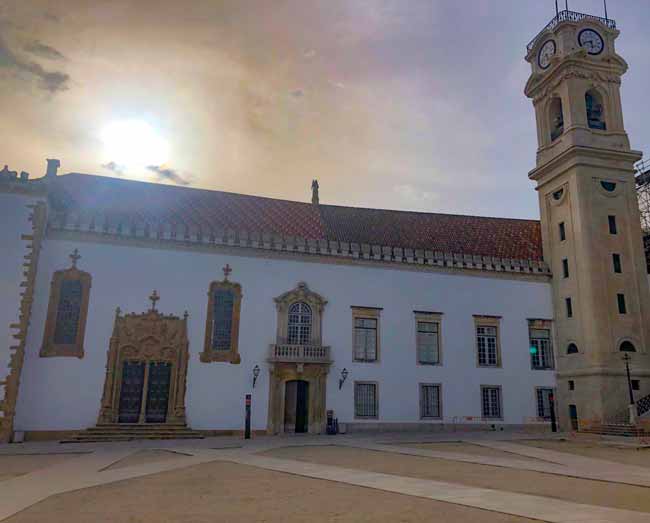 There are plenty of things to do, people to meet, sights to see, and life to live in this city. Still, I found it not to be the ideal place for me since I wanted somewhere quiet to settle down.
Why I moved out of Lisbon
It's a cool city and all, but honestly, the real strengths in what Portugal offers is outside the major cities – by the sea and in the hills. Gorgeous landscapes with sunlight, sea air, and plenty of fresh vegetation. Cacti next to oak trees right beside palm trees and fig trees.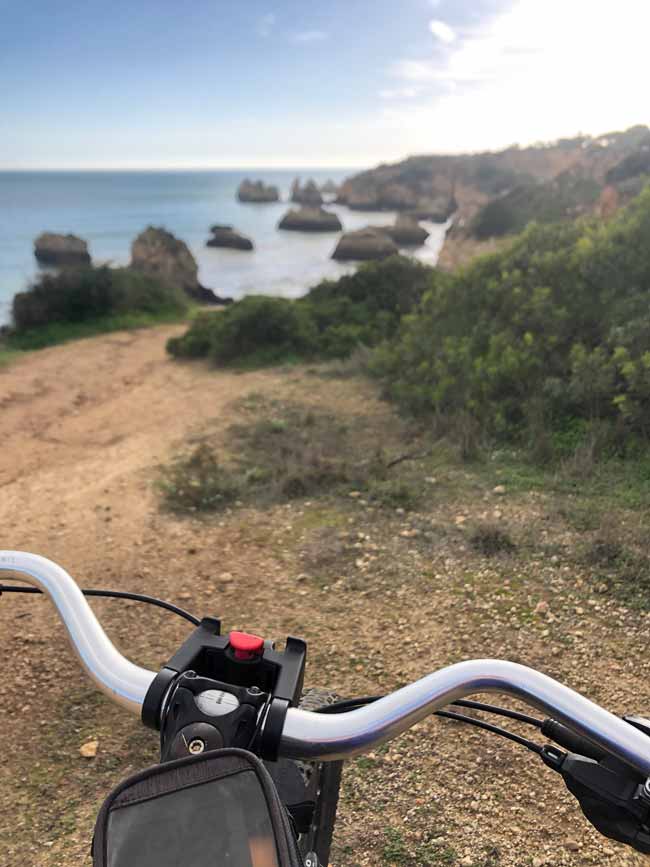 If you like surfing, beach volleyball, diving, cycling, mountain biking, running, climbing, or outdoor activities in general, you'll find your home outside of the city for sure. I'm not so into bars and clubs so I'm not really missing much.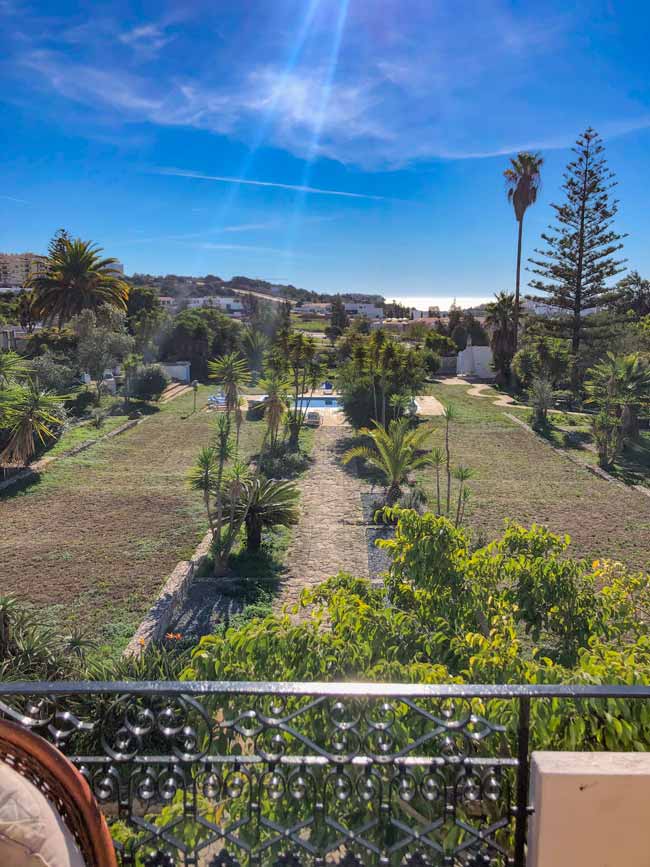 There is an abundance of conscious events & communities all over Portugal. If you're into ecstatic dance, meditation, and cozy music festivals, you'll definitely find an abundance of these sort of things.
Best places to live in Portugal
I've listed below some simple towns and cities to consider as alternatives to living in Lisbon.
The smaller you go, the more authentic and Portuguese it'll be. Portugal is a small country but rich in cultural diversity (and accents!).
Overall
Lisbon is a really neat city and it's no wonder why internationals are moving en-masse. Cheaper than most other major cities like Berlin, London, Paris, etc – while still having a ton of the things which you'd find in a large art city.
Still, Berlin is the ultimate 'crazy' city in my eyes and if I want to live in a hectic, chaotic place, I'd still rather be there (at least for Berlin summer). For me, Portugal is for when I want to escape the cities and enjoy a quiet, sunny lifestyle.
Hence why I moved south to Lagos – to enjoy a quieter life with plenty of things to do, people to meet, and a lovely climate/ocean lifestyle.
Thanks for reading & if you have any questions please do and I'll be very glad to help out! 🙂
USEFUL RESOURCES IF MOVING TO PORTUGAL.
Here are a list of useful links to help you with moving to Lisbon or Portugal.
OLX.Pt – Essentially the Craigslist of Portugal. A very useful place
Idealista – Free accommodation & property classifieds
Workaway.info – Live and integrate with locals- a phenomenal way to live somewhere for free in exchange for some labor.
CouchSurfing.com – Excellent free way to travel and stay with locals.
Facebook groups – Join a Facebook group for housing specific to the place you want to live. You'll have the best success there.
Wise.com – My favorite traveler banking/card. Low conversion rates, accepted everywhere. Saved my *ss. Link is a referral link.
BlaBlaCar.pt – Ride sharing/car pooling.
Flixbus and Rede-Rexpressos :- Intercity affordable bus rides.
Comboios Portugal – Portuguese train lines