These two Vivobarefoot Ababa shoes come in two different models: canvas and leather. I'll compare them and let you know my overall thoughts on feeling, comfort, aesthetics, and more. Lets waste no time, lets hop into the Vivobarefoot Ababa review.
Review: Vivobarefoot Ababa

Build quality
They're made very well! As Vivobarefoot claims, they're ethically crafted and sourced and your purchase directly supports those who make them in Ethiopia.
I've no complaints whatsoever and think the build is solid. These shoes aren't exactly made for intense use by any means so I can't really tell you how they hold up when it comes to hiking or heavy activity.
I will note that the canvas upper does show wear more readily with the fraying fabric and will show stains much easier than leather. With leather you should apply some wax or treatment to keep them hydrated and happy for years to come.
Comfort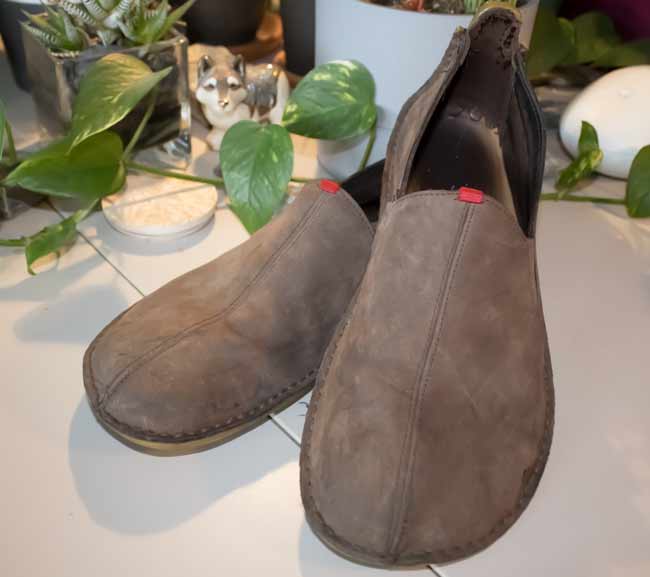 The real reason you should buy these shoes! Oh god are they ever comfortable. To be fair, almost all of my Vivobarefoot shoes have been amazingly comfortable, but these slip-ons really take the cake. All-day standing, walking, etc are a joy in them.
I don't even feel my feet are getting too hot in the summer and in the winter when paired with wool socks, they do perfectly well. This is especially true with the leather models.
The tread pattern is excellent and you get a very close to barefoot feeling with them. They provide great grip on pavement, dirt, and wet concrete.
Aesthetics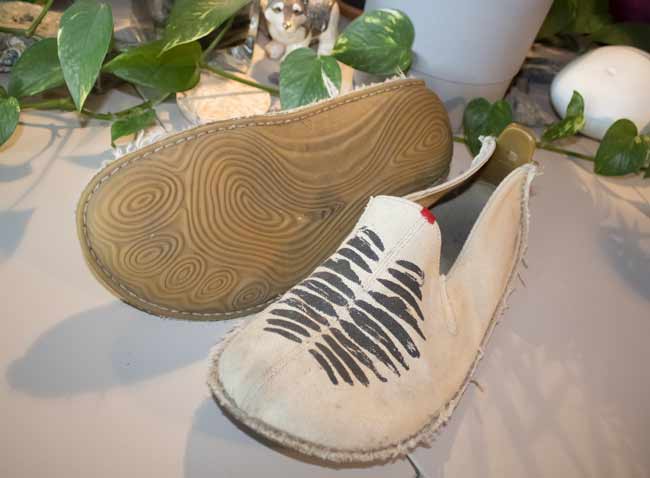 Honestly, they're both a little bit funky. They have a very wide duckbill type design which is certainly different than most.
As far as barefoot shoes go, I think they're pretty attractive. They're not formalwear by any means and I don't think anyone will be gushing over them, but they don't try to be that.
Canvas vs leather Vivobarefoot Ababa
I've gotta say that I prefer the leather all day. To be fair, the canvas Vivobarefoot Ababa are a little bit better with ventilation, however I found the leather to be a good chunk comfier and more attractive visually.
If I had to choose between the two then I would without a doubt choose the leather. Unless you're really keen on the styling of a particular set of the Vivobarefoot Ababa's in canvas, then I'd just recommend go for leather.
Overall
I like them. I don't think they're an absolute must and they're best suited towards those afternoons walking around the park on a nice day. Still, I slip them on whenever I need to hop into the garage for bike repairs, swing on over to the mailbox, or need to go shopping. Comfortable, ethical, and very effective.

I'm a big lover of leather and it was surprisingly hard to find leather barefoot slippers with values I align with. I found them with the Vivobarefoot Ababa and I hope this review of them helped you out!
Check out my Ultimate Vivobarefoot Buyers Guide to see all the shoes that I love and use!
Vivobarefoot Ababa
I review the Vivobarefoot Ababa and compare the leather vs canvas models here in this review! At around $120, these barefoot shoes ain't cheap!
Product SKU: 0001
Product Brand: Vivobarefoot
Product Currency: USD
Product Price: $100.00
Product In-Stock: InStock