Spring and summertime is right around the horizon! What this means is I share with you my top picks for Vivobarefoot shoes when it comes to running, adventuring, backpacking, or just going to the store. Lets just dive right in.
For 10-25% off Vivobarefoot shoes use the code CNOMAD10 on the Vivobarefoot website!
Best barefoot hiking shoe – Vivobarefoot Primus Trail
My favorite shoe of all time, you'll never see me without my Primus Trails – and for good reason! They're lightweight, breathable, and able to handle pretty much any condition (except rain).
Durable, versatile, and comfortable – the Primus Trail are able to summit challenging mountains or accompany me for single-track mountain biking with their 3mm tread and athletic design.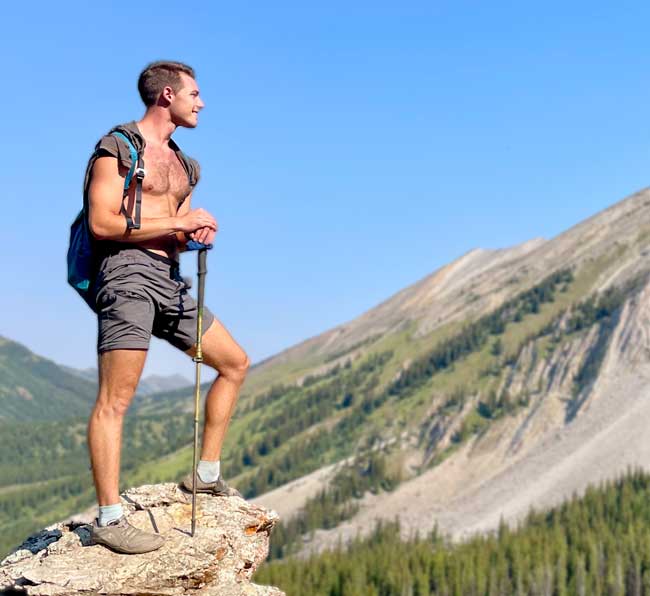 Too, they don't look so unusual like many barefoot shoes and for a good reason they make my favorite of all time list. The knit variant is even more comfy yet less durable while the All-Weather is excellent for cooler & wet conditions. Read or watch my Primus Trail review here to see my deeper thoughts & opinions.

Best sports barefoot shoe – Vivobarefoot Primus Lite III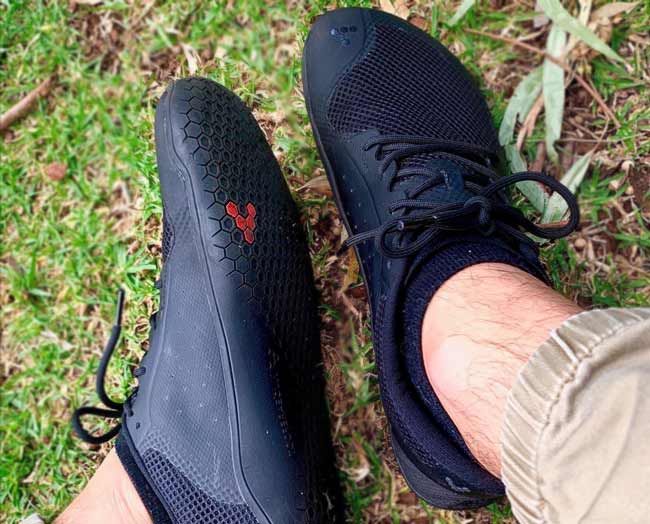 Not going to be hitting so many trails and would rather that closer-to-barefoot feeling? Primus Lite is the way you want to go since it ditches the tread of the Primus Trail and brings you close to the floor.
Super light, comfortable, and capable, these shoes are excellent all-around shoes for every scenario from going out in town to weightlifting or anything in between. Keep in mind you sacrifice off-road capabilities though!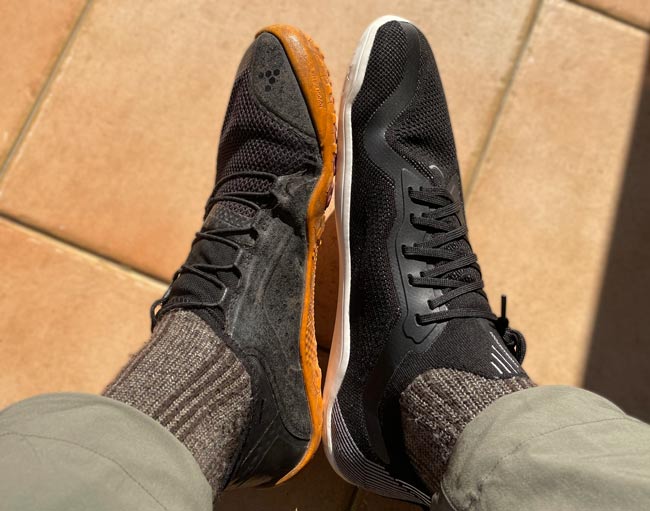 Like the Primus Trails, the Primus Lite All-Weather variant can adjust to the conditions if you live somewhere rainy like Amsterdam, Berlin, Vancouver, etc, however they are a good bit warmer which is less suitable for those hot days.

Best daily barefoot shoe – Vivobarefoot Geo Racer II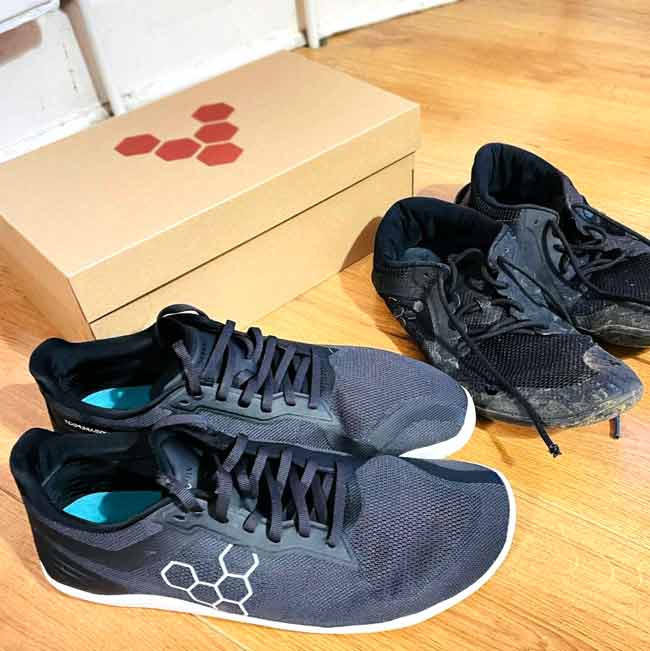 While the Primus Lite are excellent for exercise and movement, the Geo Racer differs from them ever so slightly and brings forth a bit more of the classic tennis-shoe aesthetic in comparison. Fashion aside, the Geo Race II are marginally different in terms of performance.
Flexible, familiar, and fresh-feeling, the Geo Racer II are excellent from anything – whether it's running a marathon or heading to a café. The Geo Racer Knit are even comfier and feel incredible, though there's a durability sacrifice as a result.
In all honesty, it's a toss up between the Geo Racer vs Primus Lite on the best daily/sports shoe. They have a similar sole pattern, feel, and fit. I would personally just choose between which of the two you prefer visually.

Best casual barefoot shoe – Vivobarefoot Opanka/Ababa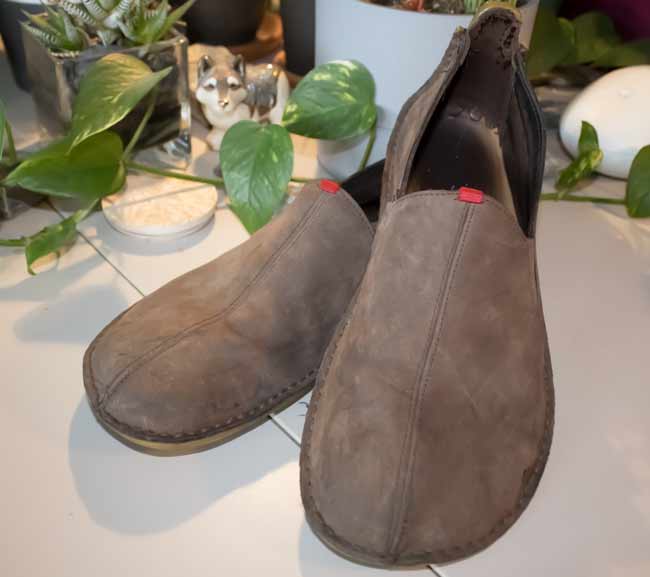 Walking around town, going to the beach, or an in-between shoe for when you're not mountain biking? The slide-on Vivobarefoot Opanka/Ababa are highly recommended as the ultimate daily comfort shoe.
Comfortable, easy, and cozy, they almost feel like a second skin. While the Ababa variant has been discontinued and the Opanka now takes the spot on the site, they both fulfill the same purpose – comfort, ease of use, and casual.
While I wouldn't be doing any serious running, climbing, or lifting with these, I absolutely love them for walking around town, going to the beach, and for when other casual duties call. Read my Vivobarefoot Ababa review here.

Best cold weather barefoot shoe – Vivobarefoot Magna FG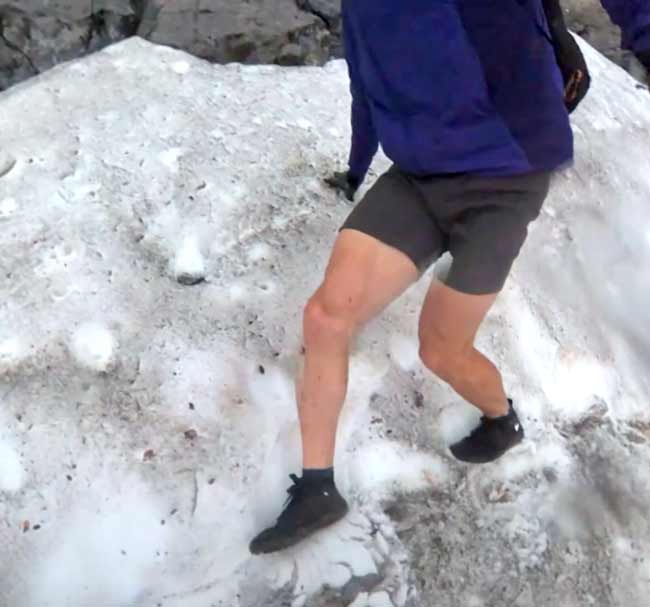 Better suited to the shoulder season months, the Vivobarefoot Magna FG are excellent when the weather and conditions and sub-optimal. Warm and cozy in contrast with the rest of the lineup, these shoes are excellent for hitting the trails on a muddy day.
Durable, capable, and warm, the Magna FG are shoes I'd recommend to people living further North who may encounter snow, mud, sludge, rough rock, and similar conditions more often.
Though they're not quite my pick for anything related to trail running or warm (20°C+ days), you'll be very glad to have them on your feet once the conditions turn soggy and temperatures drop. You can read or watch my Vivobarefoot Magna review here.

Summary
If I have to choose just one shoe from this list, it'd be the Primus Trail without a doubt in my mind. That's probably because I'm the kind of guy who is often trail running, biking, adventuring, and so forth.
Hit up my Vivobarefoot buyers guide to see my complete rundown on all the Vivobarefoot shoes. Until next time, peace!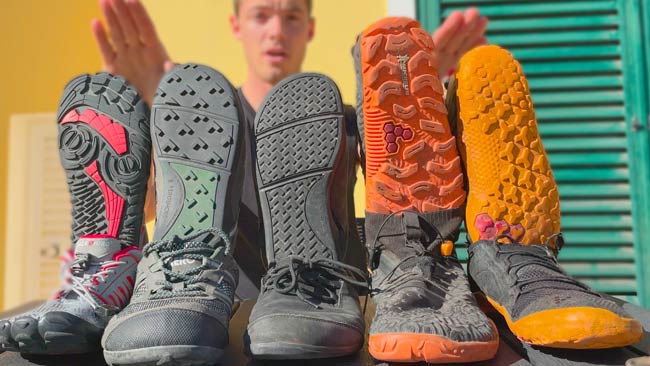 For 10-25% off Vivobarefoot shoes use the code CNOMAD10 on the Vivobarefoot website!