Are you one of the other weird and wacky people out there that like to throw a soundsystem on a bike for portable parties and other shenanigans? This DIY soundbike guide here is right for you then 🙂
In the different sections here I'll cover all the different soundbike possibilities from low to high budget, 2 to 3+ wheel, and everything else wacky or odd. Lets get rolling.
This page uses discount & affiliate links – do click & purchase through there if you'd like to support my lil website 🙂
Join the community at /r/soundbike for more inspiration!
I've compiled a list of all the easy soundbike speakers/accessories right here on Thomann – browse around and see what speaks to you!
Battery Powered soundbike setups
The easiest way to get setup with a soundbike is by using an already made battery-powered speaker. The bulk of these are Bluetooth speakers. The best speakers for soundbikes section will cover the greatest choices in this regard.
IMO it's much easier to get started right away with a setup like this and it's what I personally use. No having to worry about wiring, electricals, inverters, safety, or anything – just plug and play. You just need to ensure you can carry speakers on your soundbike.
The 2-wheel and 3+ wheel soundbikes setups sections will cover the different mounting options.
Overall though I highly recommend using an already-made Bluetooth speaker for your first portable audio build since things get a little complex when you start dealing with 12V AC/DC inverters and compatible speakers.
A couple excellent picks here are the Minirig 3 speakers (portable) and Soundboks 3 (powerful) for an already-made system.
External battery powered soundbike setups
So here you have two options if you want to keep your audio & power/amps separate. Already-made battery packs are an excellent option, but if you want to experiment with wiring a car battery for a soundbike then hit up the 12V DC soundbikes section.
120/230V AC soundbikes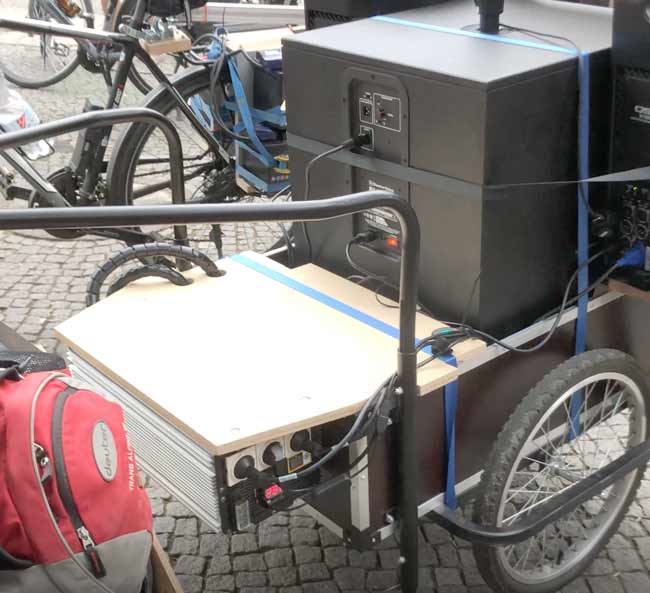 Here external battery packs and stations can be mated to powered speakers for a more custom experience. This is the route you'll want to go if you want to wire studio monitor or PA speakers for your soundbike. I recommend the Bluetti or Jackery as reliable, good-value power stations.
However, you will want to do a good amount of research to find the best pairing. Battery life is a big factor and using efficient PA speakers is key to good battery life. I recommend 6-10″ PA speakers if you plan to pair with a subwoofer and 8-12″ PA speakers if you don't plan to use a subwoofer.
Some good brands to consider are QSC, ElectroVoice, Turbosound, and JBL for powered PA speakers. Thoroughly evaluate the specs of dimensions, SPL, power consumption, etc when pairing speakers.
12V DC soundbikes
Here's where things get more experimental – car batteries, custom cabinets, amplifiers, inverters, etc.
12V DC is what a car battery uses and open up a lot of doors. On the other hand, you've really got to play it wise when using a car battery electrical setup.
You can convert 12V DC from a car battery to 120/230V AC systems with a DC/AC inverter – however there is efficiency loss and those can cost good money when you look for a quality system. Therefor I recommend against a 12V DC to 120V AC converter setup due to added costs, complexity, and reduced efficiency. It can still be done however.
You're better off powering a 12V amplifier/powered speakers with a car battery. You can use a regular cheap heavy lead-acid car battery or expensive yet lighter LiFePo4 battery
In which case your setup would look like this: Car battery -> 12V car audio amplifier -> Car audio speakers.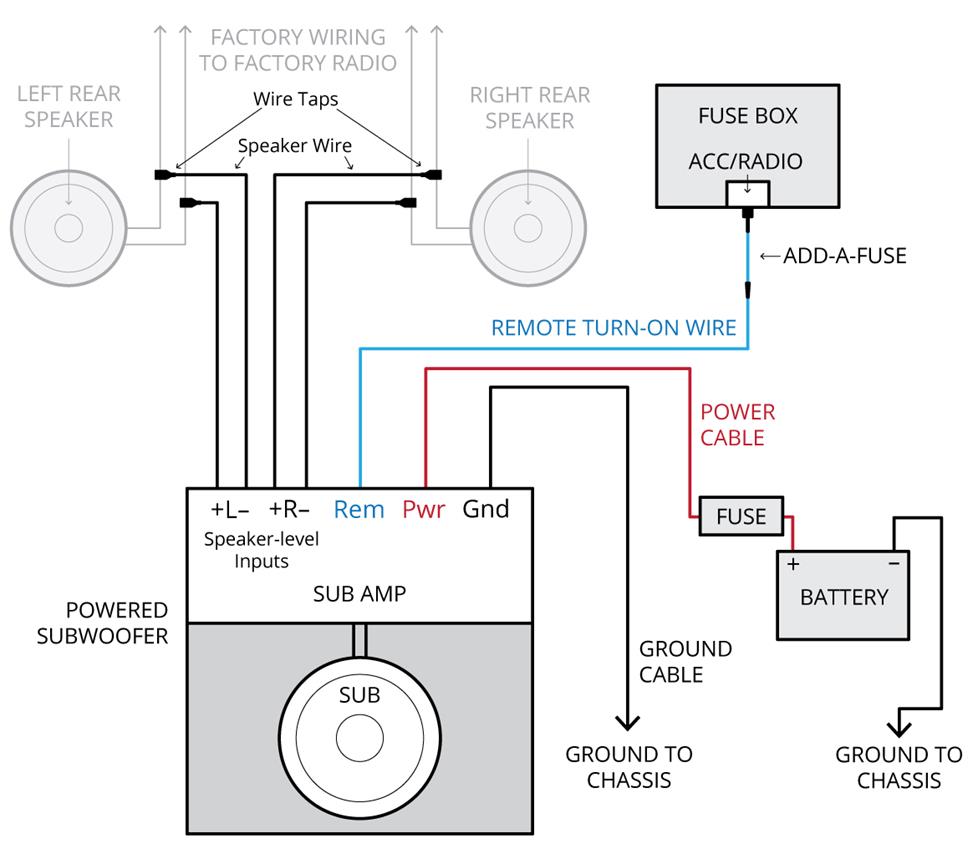 The vast majority of powered PA speakers are designed for 120V/230V systems and are not easily compatible with a 12V power source. Here's what I recommend for a decent car audio amp & speakers & subs – You can wire up a subwoofer to that amplifier but you need to do a lot of wiring and construction here.
Custom built 12V speaker setups
The big benefit of this is this is the cheapest and powerful yet most time-consuming option out there.
You can custom build cabinets for a 12V setup however you should have some experience/knowledge of this prior to considering it further. Websites like Parts-Express sell raw drivers, MDF, and electrical components, etc, so you can rig up something there.
Please consider deeply the impedance, cabinet size/specs (enclosure calculator here) power draw, SPL, efficiency, etc of drivers and related parts before ordering anything. Things can get complex quickly here.
Done right though you can create an absolutely killer PA/Car audio 12V setup running off of car batteries for a good chunk less than ready-made systems. You will invest many, many hours in this process however.
Parts-Express is by far the best site to shop for DIY audio parts.
2 wheel soundbikes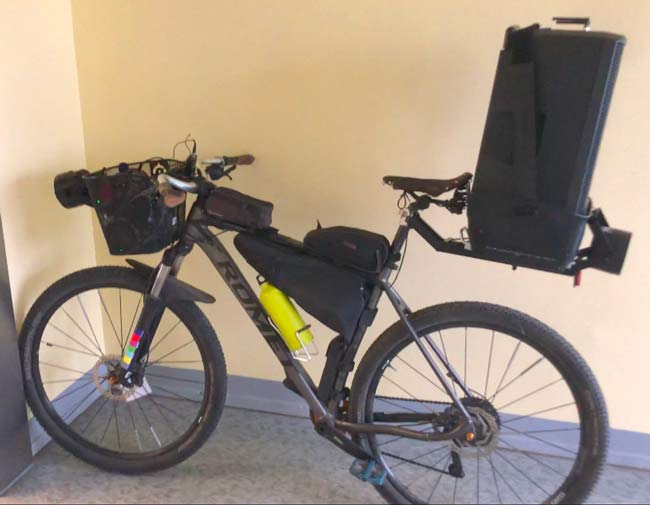 When you're on two wheels you've need to factor in size quite heavily. At most, you'll be able to carry 2 x 10″ speakers on a front and rear rack with a lot of care. Otherwise, you should go for a bike trailer setup for ease and practicality.
I personally run a front basket and rear rack for 5 x 3″ Bluetooth speakers up front and 1 x 10″ PA speaker in the rear. This is about the limit of what's feasible on a 2 wheel soundbike.
3+ wheel soundbikes
If you have a cargo bike or other type of hybrid bike, you open up a lot more options. As you can see by the photos and videos, I've come across people who've mounted battery stations, car batteries, PA speakers, and more without worrying so much about weight/stability.
Best speakers for soundbikes
Here are the best options around for a soundbike experience. I will summarize and show the current best speakers for soundbikes. For a full list please visit my best battery powered Bluetooth speakers list
Small Bluetooth speakers
Here your options are a bit limited if you want to be loud and proud. Most cheap small Bluetooth speakers will barely put out enough sound to get you, let alone anyone else satisfied. In fact, it might just be annoying at that point. However, there are a few choices out there:
Minirig 3 + Subwoofer – Absolute smallest loud speakers.
Expensive when you get into multiple speakers (each is ~€160), the Minirigs (and subwoofers) are phenomenally powerful considering their size. I run 3 x MR3 speakers and 2 x MR3 subwoofers in a custom EQ up front and it gets excellent sound.
Minirig 3 website, and check out my Minirig 3 review for more detailed info there!
Soundcore Motion Boom – Absolute cheapest soundbike speaker
This is the absolute cheapest speaker for a soundbike if you actually want to put out a respectable amount of sound. Anything smaller or cheaper will just not cut it, trust me. At ~$100 they're a bargain and I'd recommend 2 of these in stereo for an entry-level setup.
HK Audio Pro Move:8, Bose S1 Pro, JBL Boombox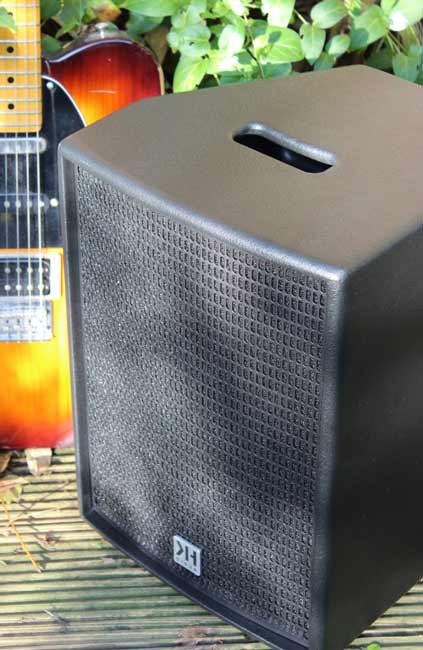 I lumped these 3 into one group since they're all a bit larger than the 2 aforementioned speakers. They put out pretty decent amounts of sound, are light & portable, and are as big as you can go before getting into the big territory. Choose whichever speaks to you more – I personally love the Move:8 most.
Large Bluetooth speakers
Your world opens up a lot more here. 10″+ speakers, multiple drivers, and a whole lot more sound coming out. My personal favorites are listed here:
dB Technologies B-Hype Mobile – Best budget performing soundbike speaker
Designed as a PA speaker, the B-Hype M puts out a lot of sound for the price. At ~$400 and with wireless mic setups (which is really useful!) there's not much in the price range that performs as well. 10″ driver & 1″ compression horn, it puts out excellent sound with a bit of a professional feel to it.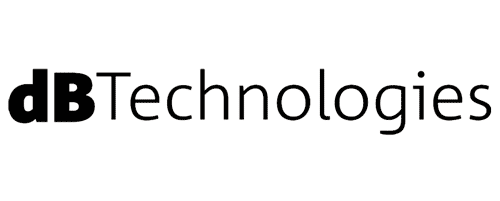 Soundboks 3 – Best large soundbike speaker
Surprisingly light and putting out hefty amounts of sound, the Soundboks 3 is a terrific performer in most regards. The downside? It's not cheap at all at ~$900. Extremely easy to setup, quite light, and enough to really get the sound pumping, it's a good one to consider.
JBL Partybox 310/710 – Best party speaker
With integrated lights and proper sound, these speakers are overall very good too but weight a substantial 17.5 and 31kg respectively. With that in mind they're easy to use, have a desirable party sound, and put out good audio overall. At about $550 and $800 each, they're quite pricy however so keep that in mind.
PA speakers
Your world opens up a lot here. You can either opt for battery-powered PA speakers (which aren't too common – dB Technologies, The Box, and a few other brands make good ones), or regular non-battery powered speakers.
As mentioned earlier, some great brands to consider are QSC, ElectroVoice, Turbosound, and JBL, however many other good ones exist out there. To me the most important aspects are: output @1w/1m, weight, and size. Efficient output is crucial for battery life.
Most 6-10″ PA speakers will not have excellent bass extension below ~80Hz so you might want to consider a subwoofer to fill in the lows – depending on the music styles you play.
A subwoofer will draw a lot of power but can absolutely be worth it if you can find the most efficient system.
Subwoofers for a soundbike
Big bass, heavy booms, subwoofers are the line at which a system is considered serious – a subwoofer is an instrumental audio piece for any setup.
Naturally, soundbikes are restricted by weight, size, and power draw – things a subwoofer love. As a result, you'll have to find something that fits within your realms of possibility.
My list of the best battery powered subwoofers will show you the currently available options for an all-in-one setup.
Otherwise, you'll have to opt for a powered PA subwoofer. Research specs and dimensions heavily before committing to one. Also, you'll need a portable power station!
Custom speakers
Again, the most bang for buck is in a custom speaker setup, however you will invest time. Two 8″ drivers and a 12/15″ subwoofer will blow things out of the water if done correctly.
Emphasis on correctly. Play your cards and bills right and you can custom-build a full battery-powered PA setup for a fraction of a pre-made system.
Again, the best resource for speaker parts IMO is Parts-Parts-Express – use a good enclosure and speaker electrical calculator to get the specifics ironed out.
Portability & practicality discussion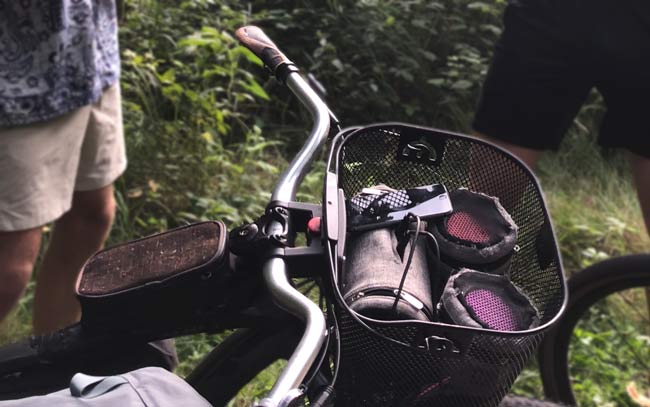 Bigger is better in the audio world, but it sure as heck isn't when it comes to the bike world. What fun is it to lug around a 100lb soundsystem with depleted batteries? I've gone for battery life, ease of use, and portability for my system and as a result it can run for ~4 hrs at ~80% volume and weighs a total of ~20kg.
How easy is it to load onto your bike? Unloading? Is it stable/safe? What will it be like to drive the bike? All very important questions to constantly consider when doing a soundbike setup.
Other soundbike info
Some simple bullet points of things to keep in mind:
Follow the law, blah blah – don't get ticketed for the antics you're about to pull of.
Try not to disturb the peace/residential neighborhoods and always bring good vibes!
Do your research! Plan thoroughly and effectively.
Play good music.
Reliability & battery life > raw power
SECURE everything tightly – no falling speakers and hopefully you can't fall over either!
Lights & aesthetics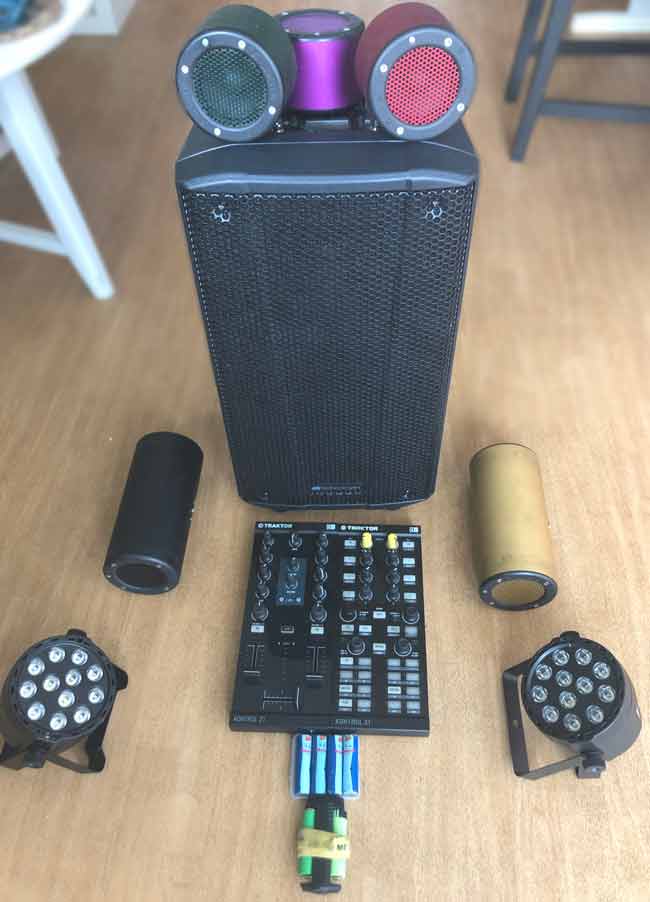 Don't forget about lights! While they may seem superficial at first thought, they're absolutely crucial when it comes to hosting parties/event when night comes down. Aesthetics matter sometimes too 😉
Here's a great website that has plenty of high-quality battery-powered LEDs for DJing and party applications 🙂
I chose 2 x Eurolite PARty Akku lights as they're battery powered, sound-reactive, fairly cheap, and decently bright! While they're by no means the best light in the business, they're great for cheap party lights.
Ape labs is a good high-quality manufacturer to look into for lights and if you're a heavy baller, you can opt for something like a LaserCube for insane laser projections. Not cheap ($1,000…)!
Here's a good shop with battery powered LED lighting. Alternatively you can just get some cheap string/fairy lights and wrap them around your bike, or a sound-reactive LED light strip and hook it up to a power bank. I prefer to go the 'professional' route though for performances sake.
If you're going for high-quality speakers, I'd definitely budget $100-$200 on good lighting – night & day different for parties after hours 🙂
Summary
Anyways, I hope this guide to creating your very own soundbike helped out! I couldn't find too much resources out there so I tried to offer as much information as possible.
Don't forget to check out my best portable bluetooth speakers list, or battery powered subwoofers list. I go into my full battery-powered DJ party setup here too.
I've compiled a list of all the easy soundbike speakers/accessories right here on Thomann – browse around and see what speaks to you!
If you have your own soundbike please send me a photo here or on social media – I would honestly be very glad to see it and maybe publish it here to see!
If you've got questions or anything please drop a comment down below or something and I'll get back to you if possible. Peace 🙂
Join the community at /r/soundbike for more inspiration!