Incredibly easy to setup, lightweight, compact, and robust, this Ticket to the Moon Lightest Strap review will go over how they are for backpacking, bikepacking, and everything related to hammock camping.
At only 95 grams in weight and taking up nearly no space in the bag, these (albeit pricy) straps are impressive. The hybrid strap/rope design is brilliant and part of the formula for success.

I pair it with a Ticket To the Moon Hammock and the total kit is ~800 grams and fits in any bag easily!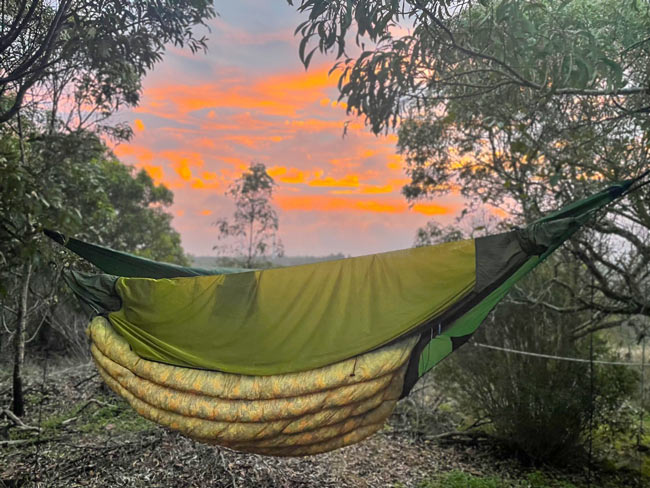 Edit: I have a TTTM Discount code for 10% off any order! It should work for their global website. Use code NOMAD10
Are they the lightest hammock straps around?
Obviously not – you can go for pure Dyneema rope and hang from that, but there's a compromise. The main part being that rope damages trees.
If you're hammock camping, it's vital that we all do our part to keep the trees and surrounding environment healthy – it's the least we can do.
Anyways, since these straps are a combination of webbing and rope you get the advantages of both – compact size and tree safety.
At only 95 grams including the carry bag, these are impressively lightweight and not to mention tiny.
A similar cinch buckle webbing system will weigh 200-300 grams and occupy 2-3x more space. Just look at the comparison above!
Adjustment points for hammock
There are pre-looped points to easily insert the hook from your hammock onto. I use a king size Ticket To The Moon Hammock and of course it works great. Ease of use and setup is super quick and a fraction of the time compared to my original cinch buckle straps.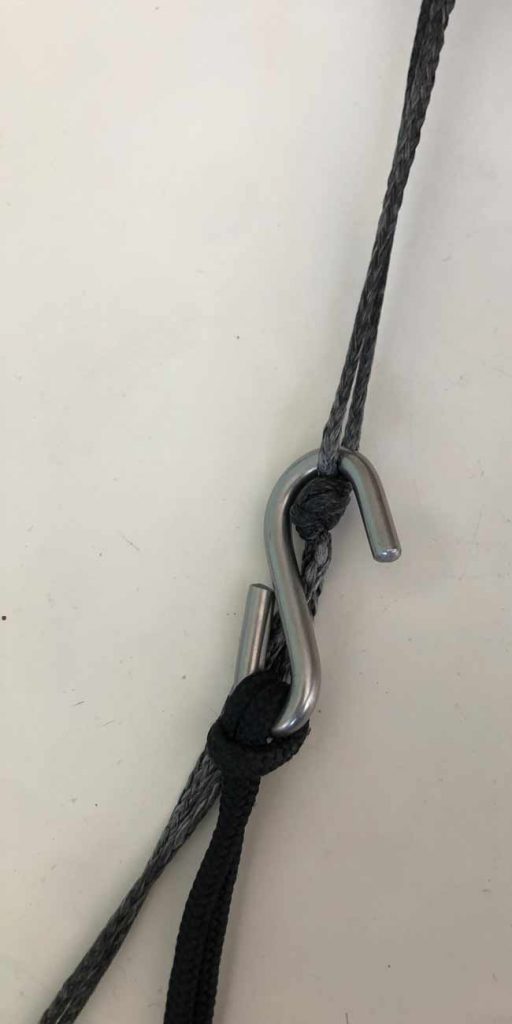 In total each strap is 2.5m long which is more than enough for most trees under 100 years old. Trees with super thick trunks are a problem, but that's with any strap eh?
They have 6 hang points on each line, and you can simply add more by trying a knot. I've found this level of adjustment to be perfect and while complete, centimeter-perfect adjustment is nice to have when using a buckle system, I don't miss it.
Materials
PES straps (polyester fibre) and UHMPE rope (Ultra-high-molecular-weight polyethylene) is what the Ticket to the Moon Lightest straps are made of and very similar to what Dyneema is.
Lightest straps load bearing capacity
They're rated for 200kg, which, while I haven't tested for more, I would trust them to go further. We setup myself and two women who totaled ~200kg or more between the three of us and had no worries or problems.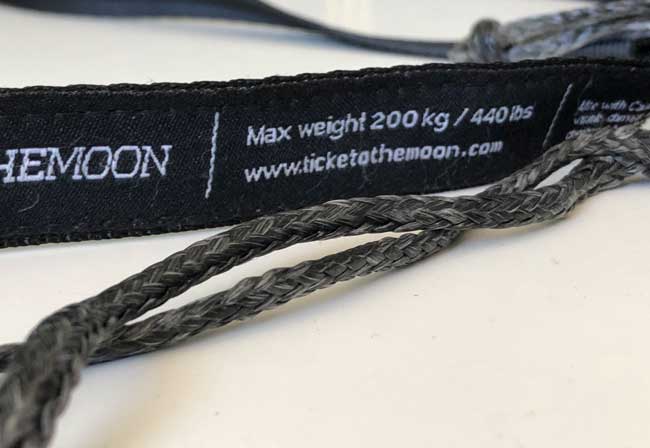 I reckon that's 200kg per strap, which then translates to 400kg total which I would definitely believe. I would feel comfortable using these straps in an emergency situation (ie, mountaineering or rock climbing catastrophe).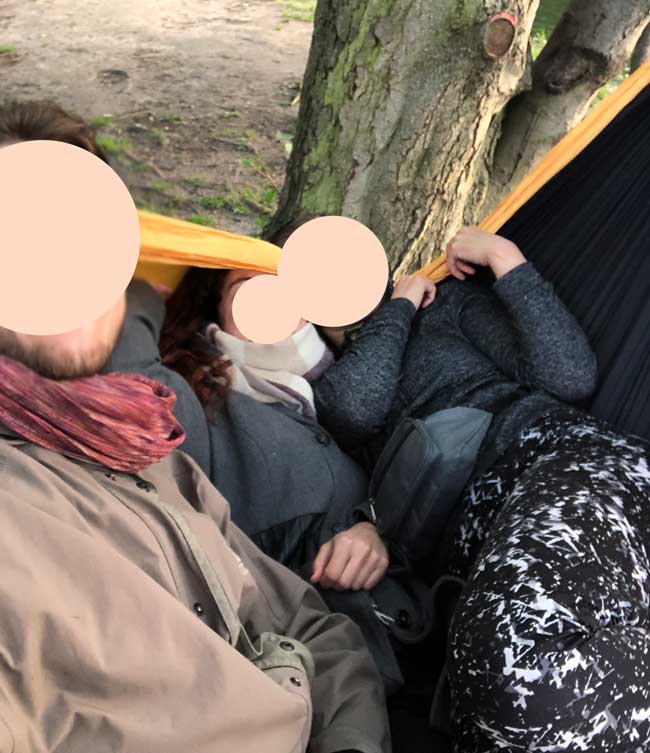 Overall
These were a nice upgrade from my Black Mamba hammock straps which I originally had and I really wish I just got these right away instead. They weren't out at the time though so whatever.
Compact, lightweight, super fast to setup, good load bearing capacity, safe for trees, well priced – I can't complain. Check out my Ticket To The Moon King Size hammock review which is what I use the Lightest Straps with!
Also, if you have a partner that likes to play with rope, these thing work excellent…
Anyways, hope you liked my Ticket to the Moon lightest straps review – any comments or questions just drop em down below! Peace 🙂
Edit: I have a TTTM Discount code for 10% off any order! It should work for their global website. Use code NOMAD10
---
You can see my other Ticket To The Moon reviews here:
Ticket To The Moon Lightest Straps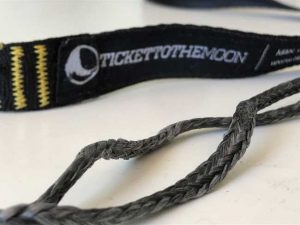 Lightweight, strong, durable, small, hybrid strap/rope - overall excellent and for a very fair price!
Product Brand: Ticket To The Moon
Pros
Lightweight
Strong
Affordable
Cons
Fixed loops
Impossible to unknot