I've been putting to the test one of my new favourite pieces of clothing – the Icebreaker Descender merino long sleeve zip hoody with 'RealFleece™'.
At $240 USD for this merino sweater, it's no joke! Especially when quality merino longsleeve sweaters like this exist at a quarter of the price. A rip-off from an overpriced brand?
However, it's excellent and let me tell you why! I'll cover build quality, comfort, durability, features, and more in this review of the Icebreaker Descender hoody!
Comfort
Icebreaker makes incredibly comfy clothing. My Icebreaker Shifter pants were some of my favourite bottoms ever – that is until they practically fell apart from fragile build. This hoody stretches really well though!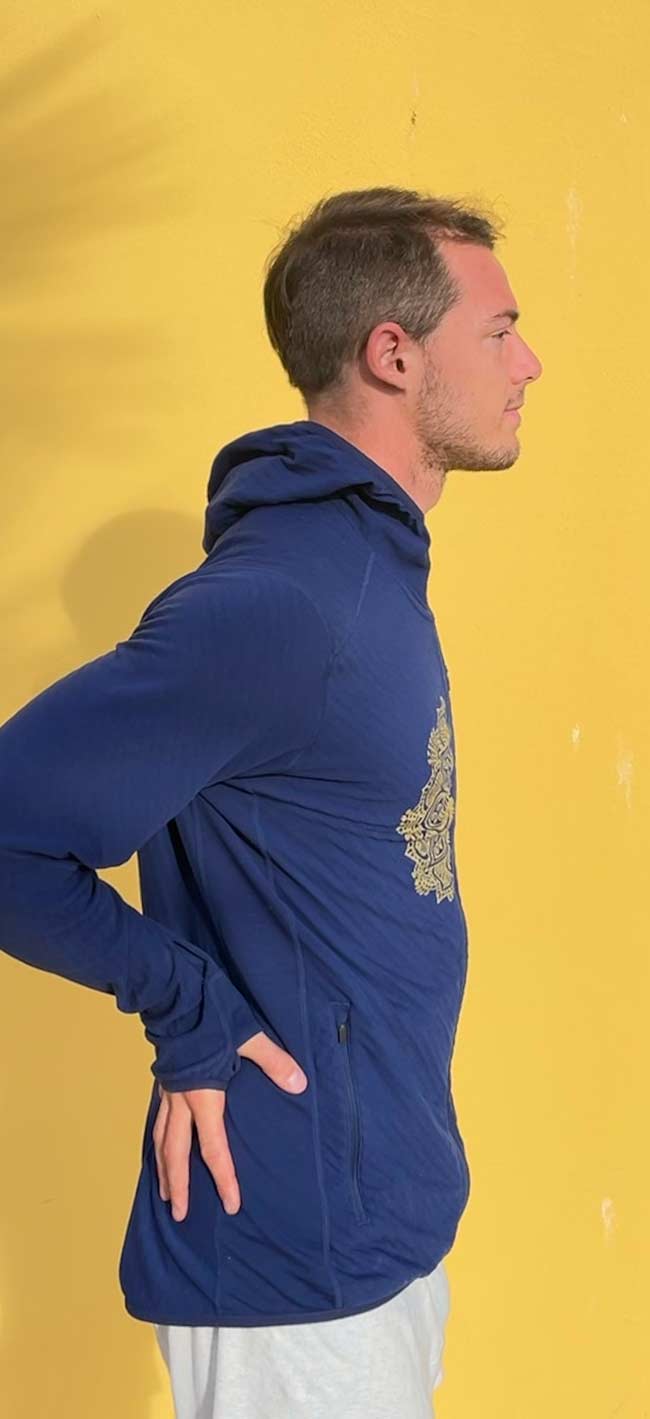 The quality of the merino in this sweater is excellent – it's soft, it's smooth, the trim fits my body perfectly. It has an elasticated waist which never gets in the way, the thumb loop holes at the hands is very nice for covering up those knuckles for some more heat, and the elasticated and stretchy hood works great at keeping a tight and secure fit.
The zipper is also very thoughtfully done with the neck guard and they're just overall very high quality zips! I never go with non-zippered pockets anymore after losing enough keys and personal items over the years…
I can lounge around all day (and night) in it or use it for an intense bikepacking expedition – it's never restrictive, hindering, or disturbing my movement. Beautiful, stretchy, and the RealFleece is really comfy and has a little loft! 10/10 for comfort IMO!
Style
I think it looks terrific! Photos IMO don't do justice as the material has a notable ripple which is visually appealing. The colours are excellent and I have the deep navy which I've DIY silkscreened some golden mandalas onto!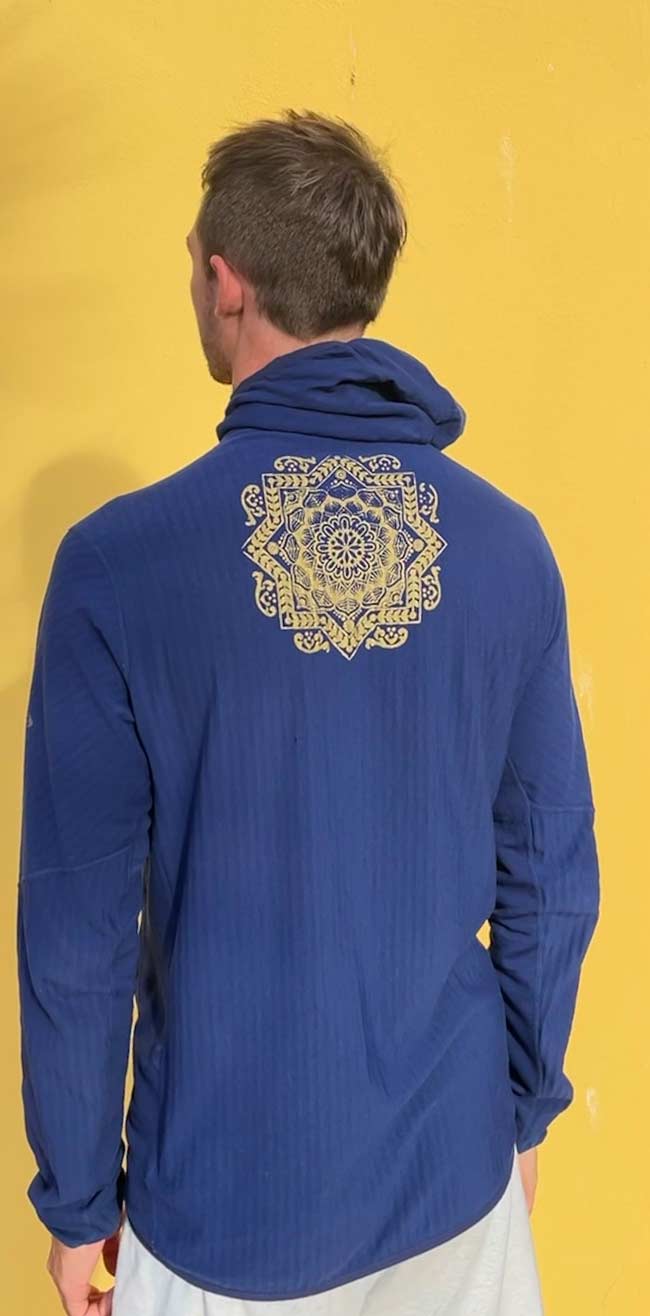 For my tall, slender, and long frame, it's almost a perfect match. The small details such as the neck zip area, high-quality zippers and otherwise minimalist design all work very well.
I've worn it in every situation from business-formal to stoner-casual and everything in between and it never felt out of place. A very versatile piece.
Materials
84% merino wool, 9% nylon, 7% elastene for the main body and a slightly adjusted ratio for less-wear body panels – I consider this to be perfect. It's a 240g/sqm midweight merino which put it in the 'mild weather' bracket.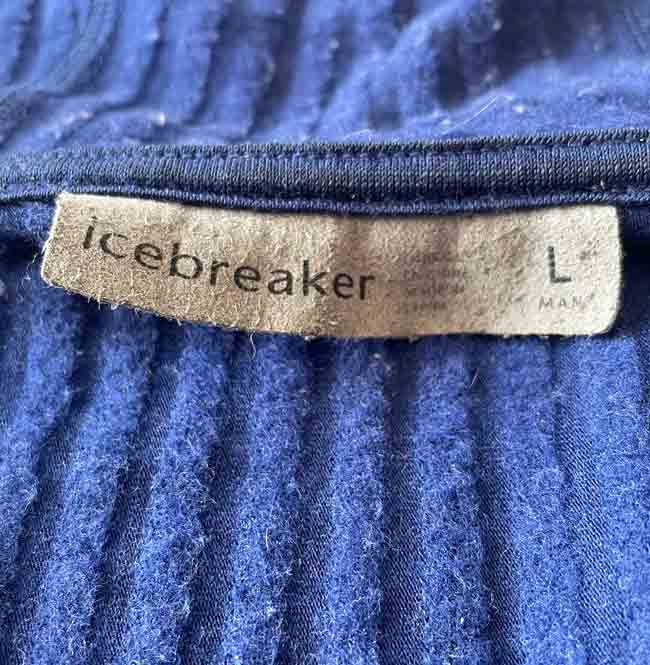 High merino count for those excellent thermo-regulating properties, a decent nylon amount for improved durability, and elastene for that stretchy mobility.
Excellent all the way around and you can just feel how nice it is. That RealFleece is truly joyous on the skin and overall I cannot complain at all.
Durability
As I mentioned, my Icebreaker Shifter pants were super comfy but basically disintegrated within a year. How about the Icebreaker Descender?
Well, it has held up quite well so far! I've fallen into thronbushes, put it through the trials of long bikepacking & riding into tree branches , and my other careless behaviour and it has so far held up decently well!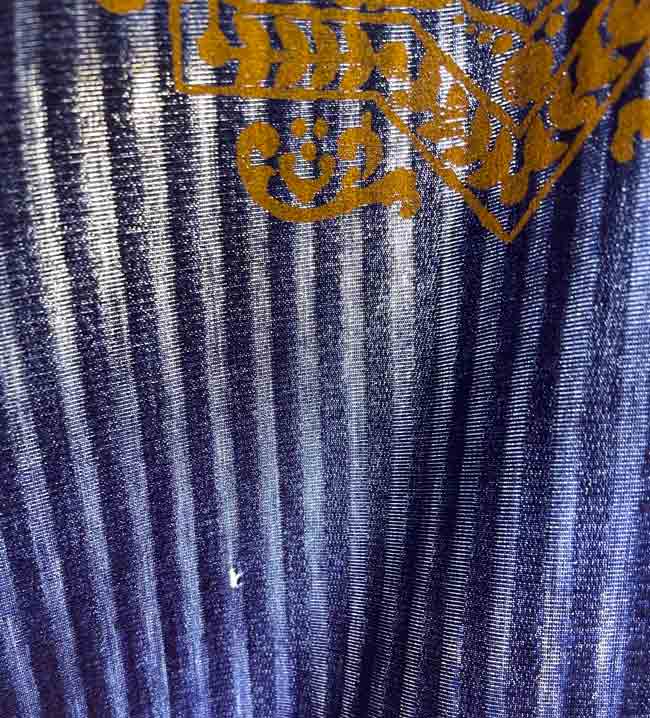 That's not to say it's spotless after 6 months of use – I do have a small hole because of my cat loving to pick everything with her claws (grrrr…) and falling into a thornbush.
I wouldn't wear it during abrasive activities like rockclimbing/scrambling, though it's excellent as layer for skiing, biking, hiking, etc.
Keep in mind that it is Made in China if that's something you're conscious about. Icebreaker is a regular big-box brand owned by a megacorporation.
There has been minor pilling in mostly non-visible areas and trim spots, but natural materials like merino will always have these weak-points. I think you will want to maintain this sweater by stitching holes as they come up and treating it well. It is quite an expensive top after all!
Warmth
240 grams per square metre of merino is in the 'midweight' category. Not too light, not too heavy. For temperatures over 20 Celcius/68 Fahrenheit I'd say it's too warm for activity use and under 5C/41F it's a bit too chilly.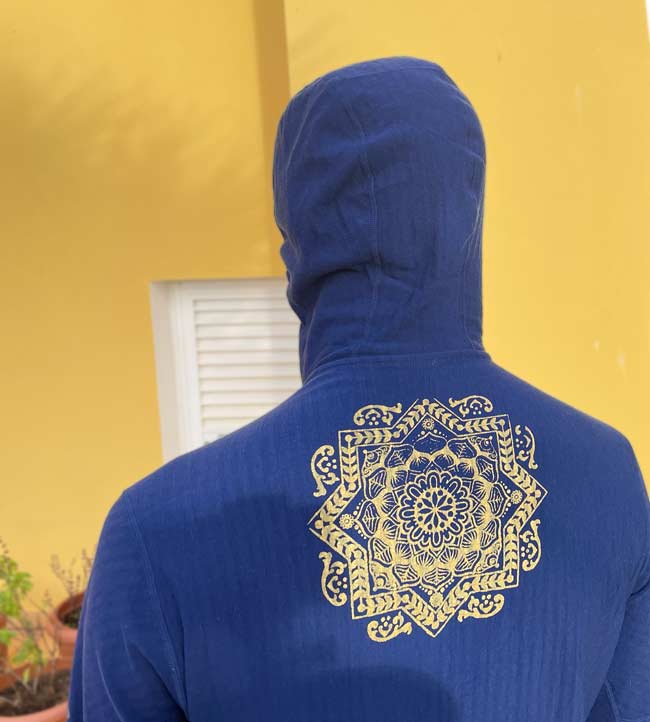 It ventilates quite well, especially thanks to the zipper if you want to dump heat quickly. It also traps heat very well due to the semi-lofty RealFleece ribbed design. In fact, this paired with a light wind/rain shell can replace a regular jacket with twice the versatility!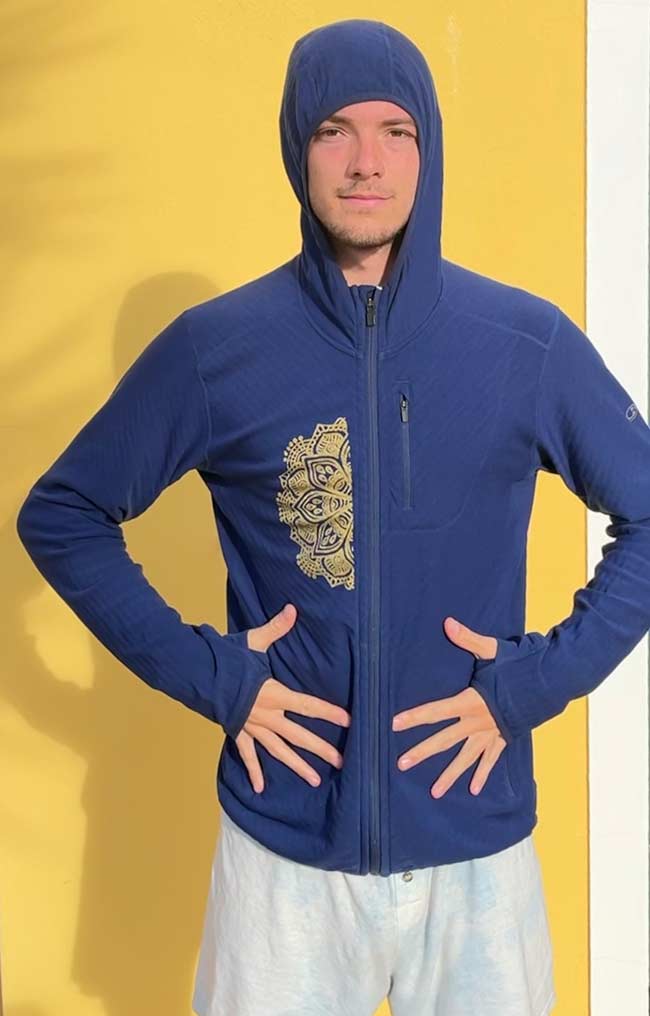 The thumb-loops and hood really seal the deal and can help you improve warmth just that little bit extra on those brisk days. I find myself often preferring the Icebreaker Descender over my Arc'Teryx Atom LT for sundown hikes along the coast or moderate intensity cycling in 10-20c temps. However, it is quite permeable to wind so keep that in mind!
Overall
In the end, this sweater is absolutely excellent! Comfortable, sleek, attractive, high-performing, and built well. The little details are well-done and the only hang up is the price. While it is quite high, I would say this is definitely worth it and a sweater which will happily accompany you on pretty much any trip around.
I hope this Icebreaker Descender review helped you out! Any questions please don't hesitate to ask 🙂