Decathlons in-house brand, Forclaz, is starting to really ramp up in quality and popularity while retaining an affordable price.
Merino wool underwear is about one of the absolute best investments you can make for hiking or travel comfort… trust me!
My review of the Decathlon Forclaz MT500 merino underwear will let you know my personal experiences which I've had with these budget merino boxers.
Sitting at aprox $35 in the US and €20 in the EU, they were a good chunk cheaper than the Icebreaker Anatomica merino underwear (~$45) which I've been using for years. For sake of comparison, those will be the point of reference. Lets go in and waste no time.
Comfort
At first when I first got these, I absolutely hated them and was full of regret! They were nowhere near as soft, conforming, or comfortable as my Icebreaker Anatomica boxers (also merino wool). They were itchy, waaay too tight, and I was wishing I could return them.
However, that really changed with time! After a couple weeks the compression shorts-like feeling gradually shifted back to feeling like a regular pair of underwear. Actually, they've stretched out now so much they feel a little baggy.
Now after about 1 year of frequent wear they feel quite normal and I have zero complaints at all! Though, they're certainly not as comfy as my Icebreaker ones – those are the best undies for sure!
They're less like boxers and more like boxer briefs with the cut and shape. Also the pouch for your bits and pieces isn't quite as pleasant and there is no fly for quick access when peeing. This can be a dealbreaker for some.
I rate the comfort a 7/10, which those points were lost due to the initial break-in period which truly did not feel great.
Build quality & style
I used to harp on Decathlon for being inferior with cheap products, but honestly, that's not the case anymore. The stitching and fabric has held up really well – better than my Icebreakers!
A fantastic blend of 86% wool, 10% nylon, and 4% elastane gives all those great properties from the wool with needed reinforcement and stretch from the other textiles.
Now, the quality of the merino wool for these is simply inferior to premium offerings. It's not as smooth or soft as the Icebreakers, but still it's quite good and the pair has held up really well through the heaps of abuse I've put them through. In fact, they've lasted far longer than the equivalent Icebreaker underwear as seen from the following photos…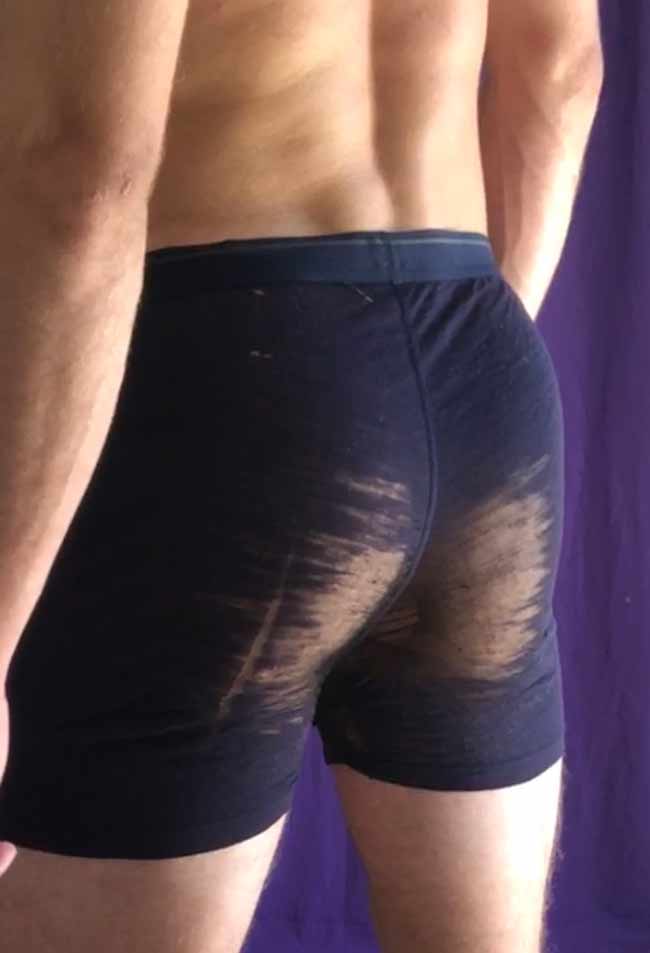 I rather call them boxer briefs due to the styling and to be honest, they're not the most attractive pair out there. There's nothing inherently ugly or wrong with them, it's just that the Icebreaker Anatomica boxers simply look way nicer on my body.
Also the waistband pills a lot and looks a bit ugly after a while. Not a dealbreaker but a point worth mentioning. Also the material right around my junk has worn out to be a bit transparent… no pictures of that obviously but you can see a lot of my bits through them now – be aware of that!
I rate build quality and style an 8/10 – durable and tough but lacking some refinement.
Durability
Hiking, climbing, swimming in saltwater, backpacking, Jiu-Jitsu, sprinting, etc – there are zero holes, rips, or tears after 9 months! That's spectacular as my Icebreaker and Isobaa merino underwear all have much more wear showing from less time.
So as a durable, hard-wearing, reliable pair of merino boxers – they're fantastic! They outperformed the Icebreaker Anatomica quality well considering there aren't any complete holes.
Stink/sweat management
Merino underwear happily deals with odour and moisture management better than almost any other material out there (aside from silk).
I'm very happy to report that the Decathlon Forclaz MT500 merino boxers do a fantastic job at keeping you nice stink-free. In fact I've gone many days in a row in just a single pair (gross, I know) without any notable stink.
As merino wool promises to do, the merino wool delivers!
Warmth
Likewise with temperature and sweat management – they're a perfect weight and keep your area nice and cool or warm – thanks merino wool! They wick sweat and evaporate really quickly – essential when spending long times hiking, biking, or doing anything active.
I often go swimming in the cool Atlantic with these on and they really help keep my bits nice and warm! Merino wool definitely lives up to the hype and
I definitely score these a solid 9/10 – only beaten out by the more advanced textiles found on the Icebreaker merino boxers.
Overall
At first I hated them, but now I'm an absolute believer! Their comfort, durability, and affordable price makes them an instant recommend from me!
However the Icebreaker Anatomica boxers are certainly superior in every single way except durability and I definitely still prefer those – especially when it comes down to style.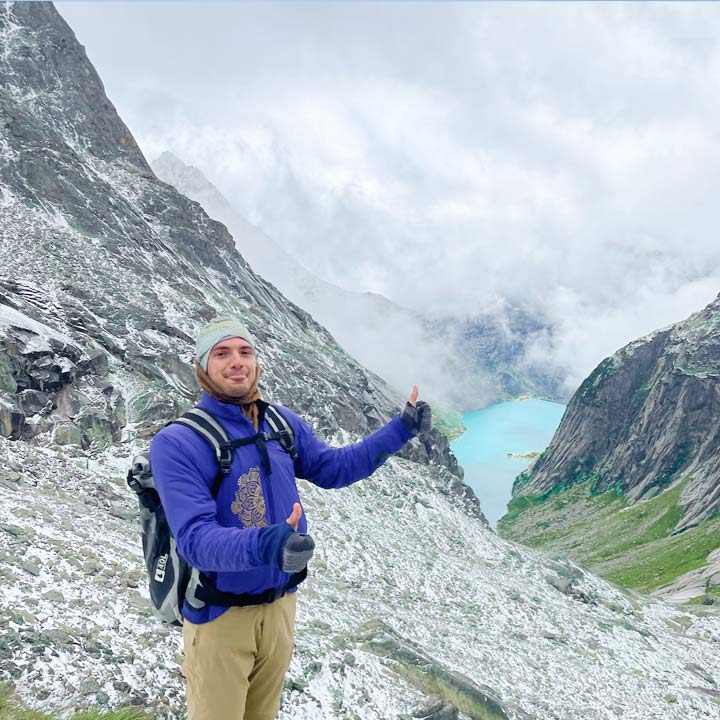 Never again will I subject my nuts to cotton or polyester – especially for multi-day adventures where you need to manage stink and sweat more carefully.
If curious I'd recommend reading my Icebreaker vs Buff vs Decathlon vs Generic merino wool comparison – I cover the various attributes of different merino manufacturers to help you decide.
Thanks for reading my Forclaz MT500 merino underwear review – any questions please ask! Check out my Icebreaker Anatomica merino underwear review for my thoughts on the GOAT of nut comfort. Have a lovely day 🙂
Related posts
Decathlon Forclaz Mt500 Merino Hiking Boxer Shorts
Overall a really good set of merino underwear! A bad break-in period and initial discomfort but very durable and performs well!
Product Brand: Decathlon Forclaz
Pros
Affordable
Durable
Merino wool
Cons
No fly
Initially uncomfortable
Material sourcing