Arc'Teryx is known as one of the worlds best outdoor clothing and gear companies, period. However the prices as we know are very high, availability isn't always certain, and sometimes it's just nice to look for an Arc'Teryx alternative.
This easy list of the best alternative brands to Arc'Teryx will help you find more high-quality outdoor gear which may either save you some cash or differentiate yourself from the flock which popularized the bird.
Lower down I've compiled a larger list of brands which offer lower prices or similar-quality gear to Arc'Teryx though not 'special' in any way. Quick link here.
1 – Klättermusen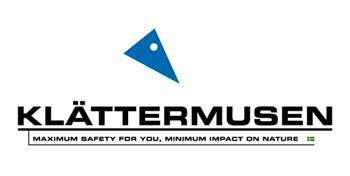 A Swedish mountaineering brand, Klattermusen makes exceptional gear with a bit more stylistic brevity. In fact, they're one of the few in my opinion who sometimes surpass Arc'Teryx and the others in terms of design ethos and creativity.
Excellent colours, undeniable styling, and a price to match, Klättermusen is an Arc'Teryx alternative which might even be a tier above. Of course they wouldn't be mentioned on this list if their gear wasn't seriously high-quality as well. Which it is.
Instead of Gore-Tex they use Cutan fabrics which some claim is better than Gore-Tex. This is one of those brands I can't wait to try out some more and pick up some gear for my longer expeditions.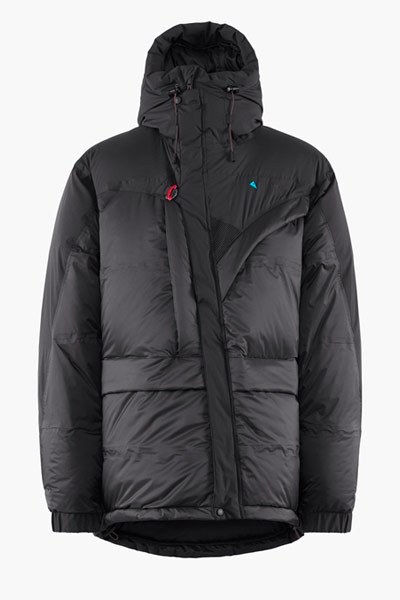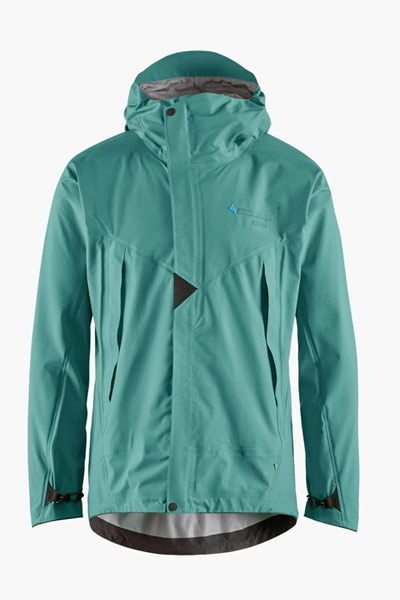 Flagship pieces
Brand attributes
Professional cold-weather gear

Futuristic & contemporary styling

Funky Swedish flair
Downsides
Limited North American availability
High price
2 – Salewa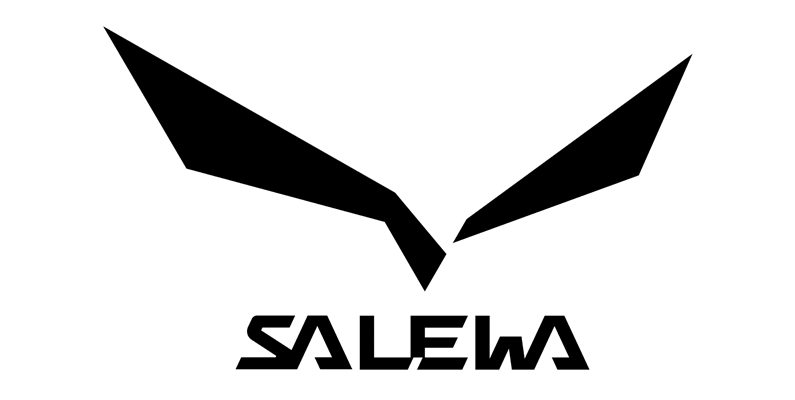 German brand Salewa is commonly seen on mountaineers and adventurers in the Alps. With integration of merino/Tirolwool in many of their products, they're an awesome option to consider if you enjoy the performance properties of merino wool merged with modern material science.
With gear primarily focused on mountaineering, climbing, hiking, and trekking, Salewa is no slouch and considering their logo is also a bird – they might be the Arc'Teryx killer you've been looking for. However, I find the prime colors not nearly as appealing (though practical when visibility is important).
I love my (old) Salewa Gore-Tex jacket and have used it heavily while biking, hunting, and adventuring. I highly recommend their gear if you want that same professional 'Teryx feeling.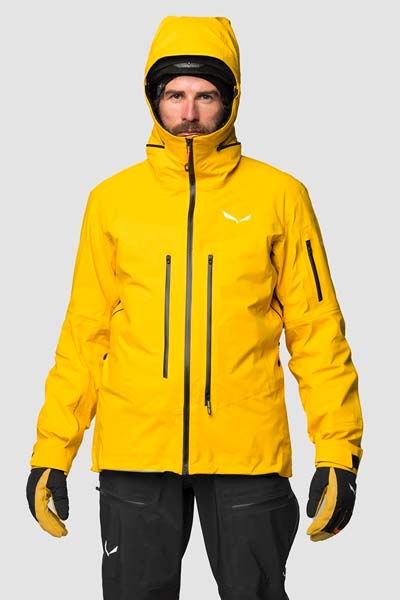 Flagship pieces
Brand attributes
Professional mountaineering, alpinism, adventure gear.

Wool and hemp composite clothing

.
German efficiency!
Downsides
Colors and styling not as good!
High price
3 – Vollebak
The illustrious and cutting-edge British brand Vollebak is another brand with their eyes on the pinnacle of performance materials. Perhaps the strangest brand on this list – some gear doesn't even appear like stuff you'd bring on an excursion on earth.
However their 100-year and Equator lineups are undeniably ready for action while appearing like a set of casual clothes – not speed-hiking technical wear. This can be important if you want to keep a low profile around town or even hitchhiking in dangerous areas where appearing like a walking moneybag is undesired.
Many of their clothes are made with materials from Swiss Schoeller – an advanced textiles company with some fabrics more advanced than what Gore-Tex makes.
While some of their masterful marketing is bold and perhaps gimmicky, there is absolutely no denying their commitment to creating the absolute best with styling which is all across the spectrum.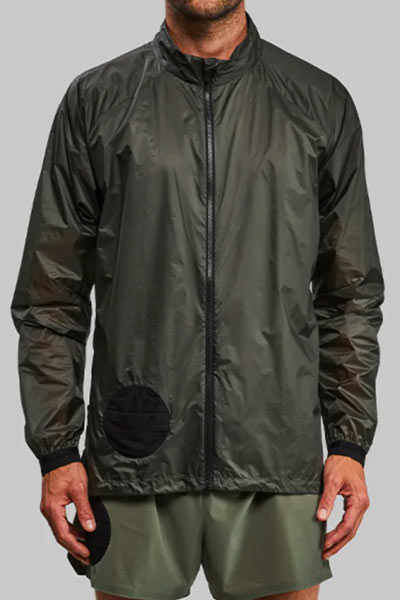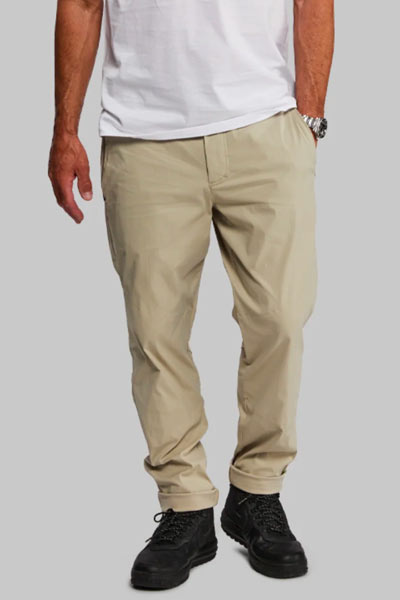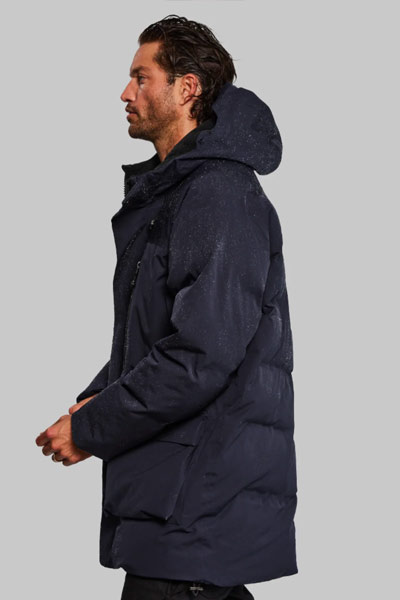 Flagship pieces
Brand attributes
Causal-professional, space-age, bold.

S

ophisticated material science & innovation.

Ultimate-quality and durable.
Downsides
Only 1 retail shop globally (in the middle of nowhere…)
$$$

Extremely high price

Limited-run availability
4 – Nørrona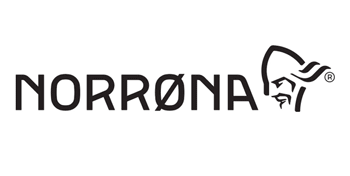 The Arc'Teryx of Norway- Nørrona offers that clinical, professional, and refined look. If you're fond of the minimalist design which is a no-frills approach towards serious gear, then Norrona is worth looking into.
Too, the Kvinnherad, Finnskogen, and Recon lines from Norrona are equivalent to Arc'Teryx LEAF lineup without the credentialed barrier of entry for direct purchase. Otherwise the Trollveggenand and Falketind designed for mountaineering and ice climbing will be great choices to look into.
Norway is a very expensive country and the prices match. So does the build quality. They also make gear for mountain biking and surfing as well as lifestyle clothing which can be compared to Arc'Teryx Veilance gear. Overall, a very good brand if you want top-tier clothing with Scandinavian finesse.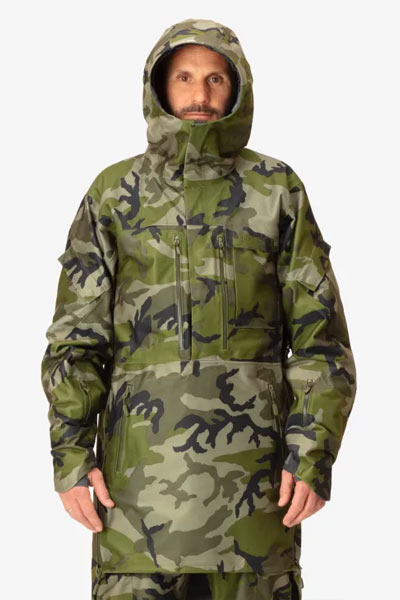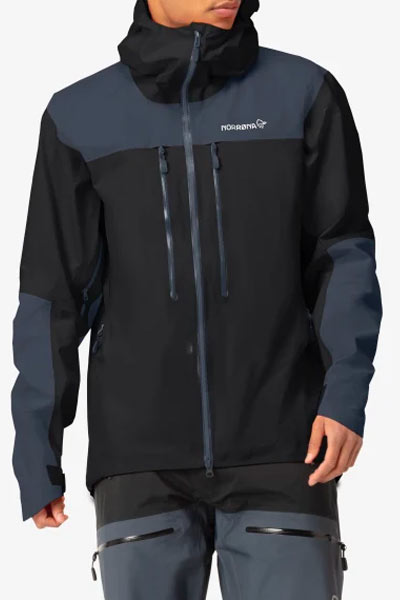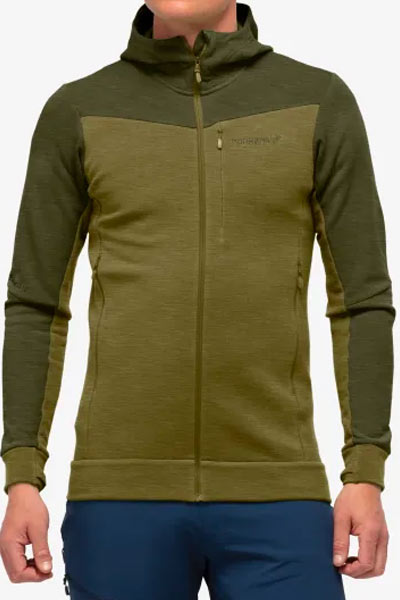 Flagship pieces
Brand attributes
Sophisticated, expensive style

High-quality

, premium build

Scandinavian ethos
Downsides
$$

Very high price

Limited North America availability
5 – Haglöfs
Another Swedish company, Haglöfs is all about L.I.M – or Less Is More as their lineup claims. I agree, less is definitely more and their high-quality gear is all about practicality. Reduced weight + improved comfort = better adventures, no?
Modern Scandivanian design – their gear looks sleek yet practical and that's because it is. Even understated at times, their gear is simultaneously high-end yet modest. Sound a lot like what living in Denmark was like..!
Their prices are similar to other high-end brands here and rightfully so – everything is engineered well and will absolutely stand up to the tasks presented with. Very professional indeed, you definitely get what you pay for.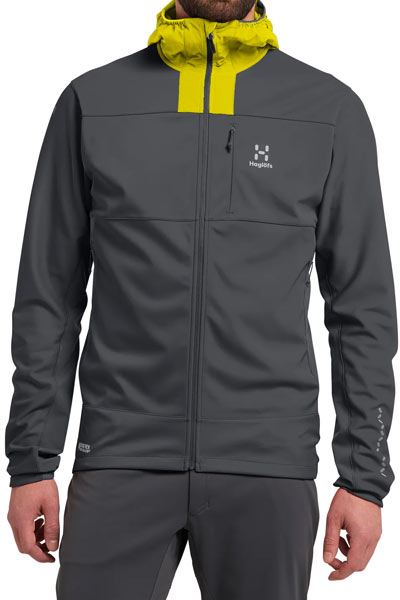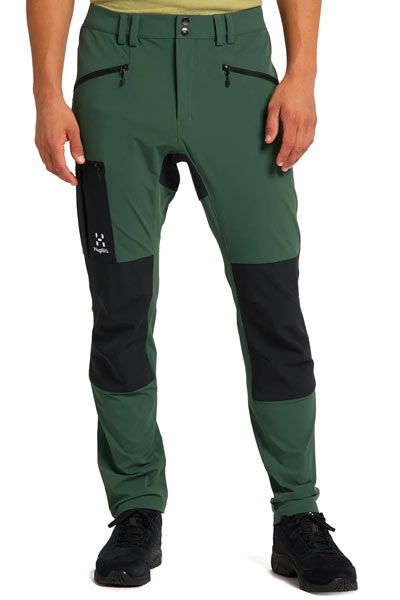 Flagship pieces
Brand attributes
Modern, technical, minimalist.
Most similar to Arc'Teryx design.
Scandinavian modesty.
Downsides
High price

.
Availability in North America is sparse.
6 – Jöttnar
Born in the Arctic Norway by two Royal Marine commandos, Jöttnar is designed for serious performance for mountaineers, climbers, and skiers. With an absolutely gorgeous design and colour philosophy which also challenges Arc'Teryx, this brand is definitely one to look for.
Using top-of-the-line materials and in-field testing, there's nothing bad to say about any of their gear. The fact they're much smaller and more unknown than almost all the aforementioned brands can be appealing too.
Pricing is along the lines as everyone else on this list – high and deservingly so. I really want to get me one of their lightweight hooded jackets, the Hjalmar, because the colour and design is just so sleek!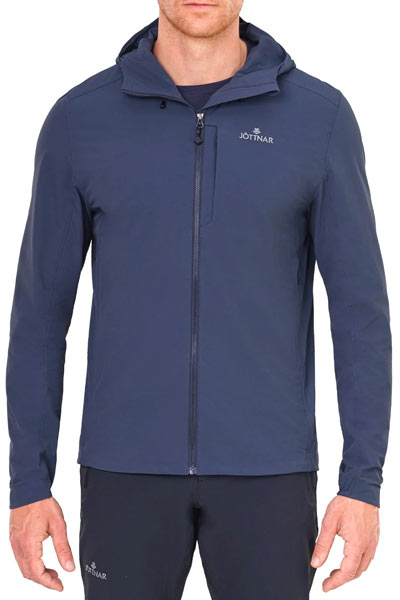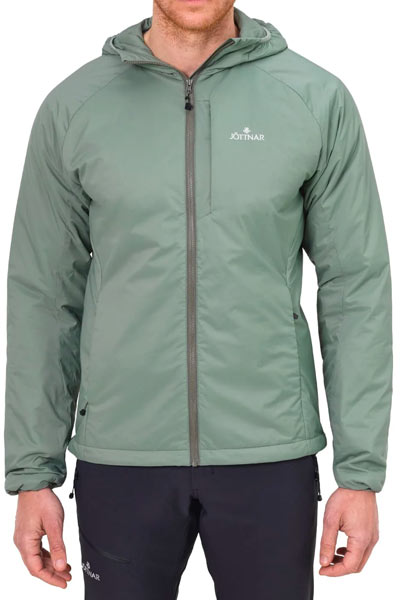 Flagship pieces
Brand attributes
Modern, technical, minimalist.
Similar to Arc'Teryx colors & design.
Scandinavian cleanliness.
Downsides
High price

.
Availability in North America is difficult
Honorable mentions
There are dozens of alternative brands I could suggest, though I'll keep it a little more concise down below because I would be here for weeks doing an in-depth writeup. Here we go!
RAB
You'll see RAB equipment all over the expeditioners in challenging mountain places. For a good reason too – undeniably high-quality gear which are often cheaper than Arc'Teryx. You couldn't go wrong with any of RAB equipment.
Ortovox
Swiss mountaineering – sounds expensive, right? Yep. While I'm not so fond of the styling, their gear is very practical, high-quality, and they blend merino wool with a lot of their pieces. Well worth considering Ortovox equipment, especially if a sale is on.
Outdoor Research
This company's name comes up often in threads where people for Arc'Teryx alternatives. Namely, their prices are really great and stylistically solid. Based out of and designed for the Pacific Northwest, Outdoor Research makes impressively good gear for a price you wouldn't expect!
Icebreaker
If you love Merino, then you'll like Icebreaker. Their whole thing is all-about Merino and while most of their clothing is more casual-activewear, their more hardy clothing is undeniably high-quality.
I have dozens of Icebreaker pieces from shirts to socks to underwear and sweaters. I like most of them but I can't say all their gear is quite as durable as others mentioned above. Still, a very good choice compared to 'regular' clothing.
Smartwool
In a similar vein as Icebreaker, Smartwool is all about merino-based clothing. While they do have performance tops, they're more focused on small-items; socks, underwear, gloves, etc.
A bit more casual-oriented with some seriously awesome colorways and patterns, I'd pick up a pair of socks or undies that your eyes love – they're really good!
Micklagaard
Wool? Scandinavian? Traditional-styling? Micklagaard is all 3 of those and more. Their clothing is actually intended for hunting rather than mountaineering as all their gear is intended to be as quiet as possible. I wouldn't choose these for high-output alpine activities but rather moderate output in cool weather – hunting! Handmade, unique, and charming, I couldn't help but throw them on this list.
Alpkit
About the only company on this list where you could pretty much outfit your entire life – Alpkit makes everything from mountaineering-ready merino to wetsuits, complete bikes, and very reasonably priced shell jackets. All that from a non-mega-corporation. Pretty neat!
Mammut & Marmot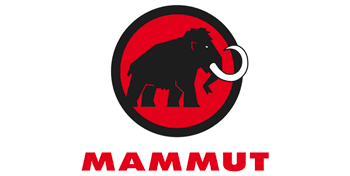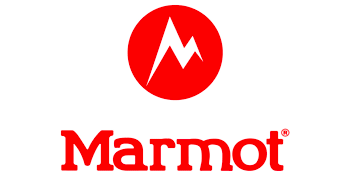 Mammut, Marmot – eerily similar, no? While they have no relation to one another, they fill almost the same role with similar styling and prices.
Just like Marmot, Mammut produces gear which is high-quality and high-priced. They're big-brands with stock all over the world and you'll find a piece of gear for pretty much any occasion with these companies.
Mountain Hardwear
Arc'Teryx on a budget? This is where you'll find a ton of high-quality Gore-Tex and insulated jackets for a good margin less than the bird with some nice modern and creative styling. I was amazed at how similar the Kor Strata was to my Atom LT for a good chunk less! Would definitely recommend this company!
Decathlon
Damn you Decathlon! While I wouldn't say any of the gear you'll find at Decathlon performs, looks, or fits as well as anything from Arc'Teryx or the any above listed manufacturers, you'll get 80% of the performance for less than half the price of the above.
The secret? Well, there's always a cost to low prices. Merinos, downs, manufacturing – definitely not ethical. While I won't pretend that all or most of the companies above are morally excellent, Decathlon doesn't have a good track record.
Check out the Decathlon vs Icebreaker comparison to see a budget vs expensive merino brand showdown.
With that being said you can outfit yourself impressively well for a fraction of the cost – merino underwear and socks, light insulated jackets, lightweight windbreakers, etc. If you're looking for a cheap Arc'Teryx alternative, there is no brand that beats Decathlon. Look for their Forclaz-branded gear in particular.
Summary
Does anyone beat Arc'Teryx? That is of course subjective, though there are strong cases to be made for some of the brands above. For what it's worth, the bird sets the standard for outdoor gear and there's a reason the brand is huge now in both the technical and streetwear scene.
There are likely dozens of other brands I haven't listed and aren't aware of – if you know of any please let me know so I can investigate and update this list to help out others!

I will continue to use and purchase Arc'Teryx gear, even after their Chinese acquisition and production shift, however I'm not as loyal to them as I might've once been. I hope this Arc'Teryx alternatives list help you out and please drop a comment below if you have anything to add! 🙂
Check out my Arc'Teryx Atom vs Beta vs Alpha comparison for more information about the gear!