With 3 pairs of the merino wool Icebreaker Anatomica boxers for review, I'll cover all the things you should know such as comfort, durability, smell, and more. At $45 a piece, they had better be good!
I review both the regular Icebreaker Anatomica boxers and the Cool-Lite pairs in this article.
Comfort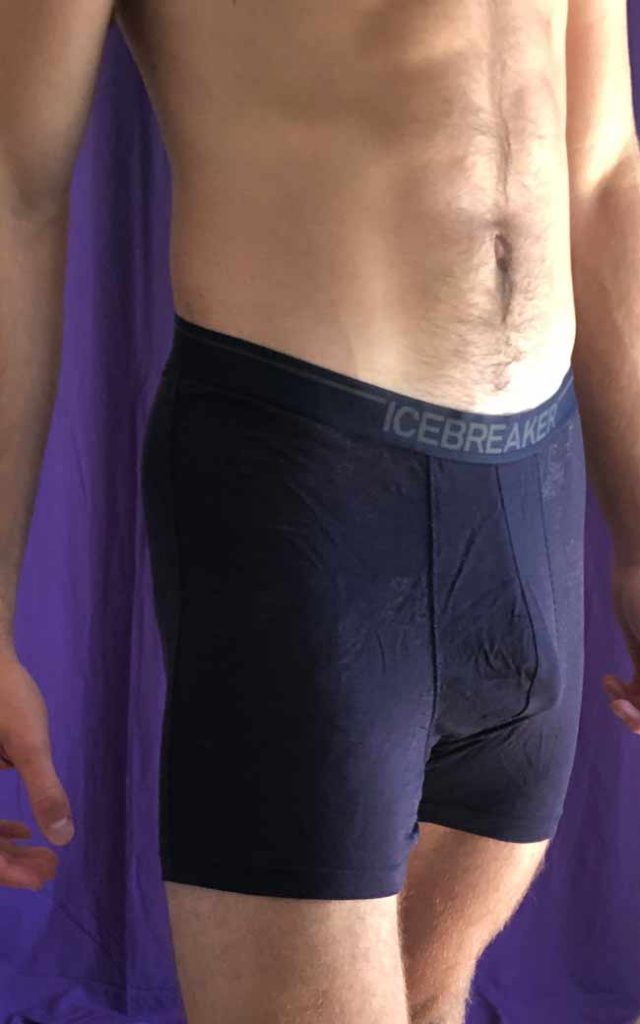 First of all, you want comfortable underwear. Considering you'll likely be wearing these all day, potentially hiking in warm/hot weather, wearing a heavy backpack or at least sweating a good amount.
Chafing, rubbing, scratching is always a concern with wool underwear and I'm glad to report that not once in my 2 years of use have I ever encountered a problem with the Icebreaker merino underwear.
For me, comfort has been exceptional all the way from the elastic waistband to the seams and general material. Soft, durable, and above all – comfortable. Definitely a high praise for me in this area.
Build quality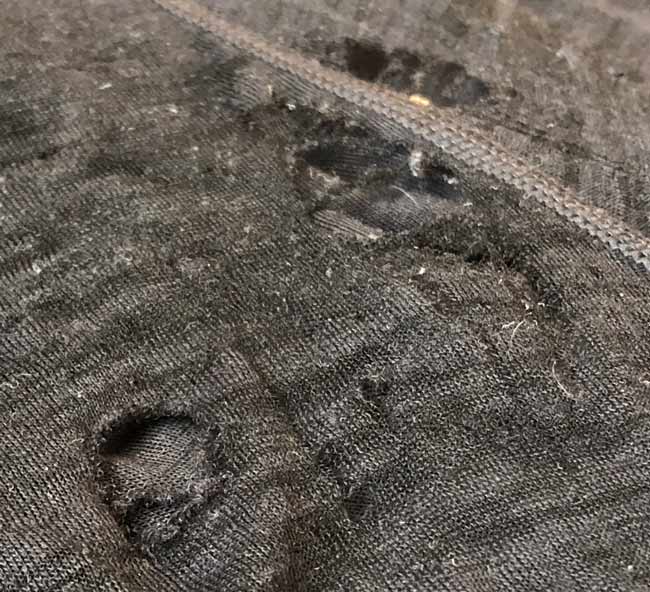 At a hefty $45 pricetag for a single piece of underwear, it's not asinine to demand extremely-high build quality and attention to detail. 83% Merino wool, 12% Nylon, 5% Elastane is their composition and it's an excellent blend ratio IMO.
And while I don't find anything particularly incredible about the build of these underwear (no special gimmicks or design principals), all I can say is that the fabric, seams, stitching, etc is all very good.
I usually machine washed these on sport mode with harsh detergents and they reacted just fine. I wouldn't recommend this but it did work out without issue. Of course they broke over time, but I've really used these. Hard.
Not a single problem with the general build quality and they certainly look/feel like premium boxers. They also stood the test of time.
Durability
Coming up to the complete 2 year mark I'm absolutely over the moon about the durability. Finally I've started getting some pretty major holes and gaps in the material where it has worn away. This is actually mostly at my bum and I would imagine a good amount of that is from me sitting in the bike so much.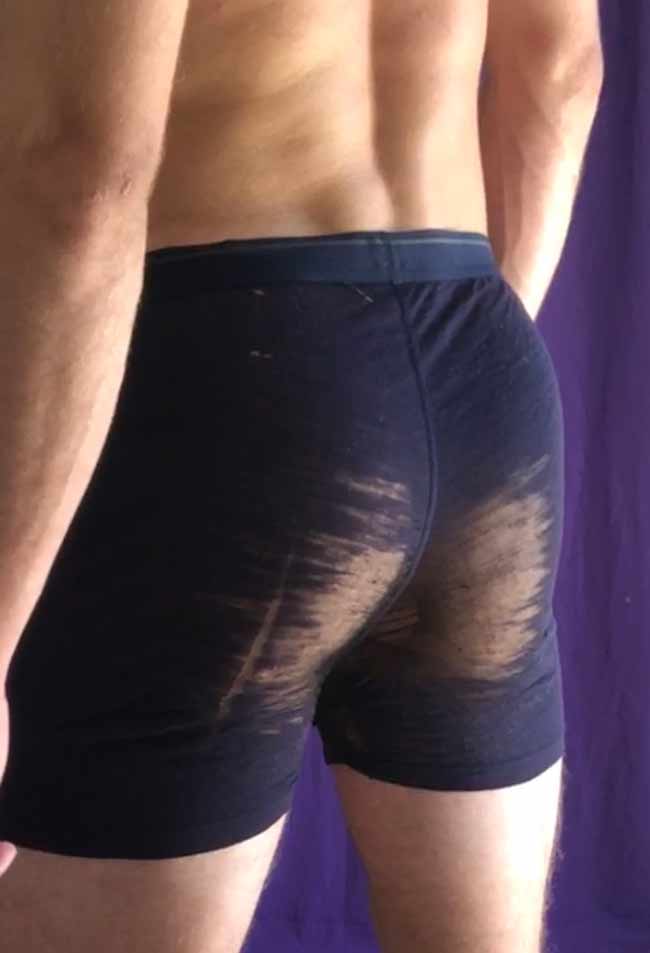 I rode many thousands of kilometers in these on my bike and can attest to their hardiness. In fact, the frontside is still in very healthy condition witch just a few small tears and holes due to my general abuse.
I will mention that my light blue Anatomica Cool-Lite boxers did lose the vibrant colour quickly and now look like this kind of ugly faded baby blue/brown. I'd definitely recommend another colorway.
Yep, definitely very impressed with the durability of the Icebreaker Anatomica boxers – A++!
Stink/smell
The main reason you want merino underwear is to help manage sweat and stink. These do absolutely great at this task and whenever I'd have week+ long adventures/trips I'd cycle between the three pairs, occasionally handwashing if needed.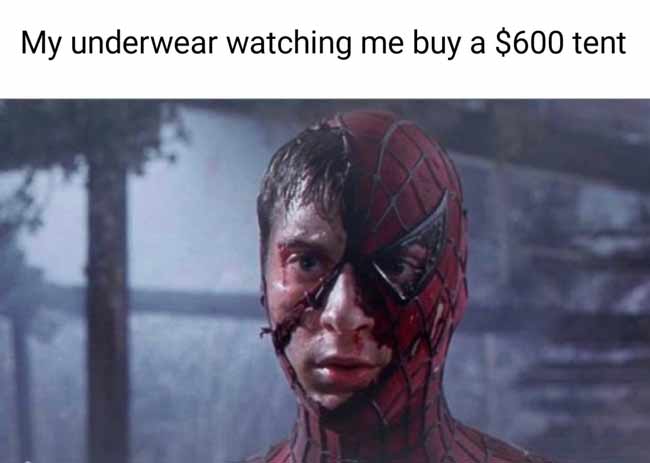 Airing overnight often leaves them freshened up or sitting out in the sun all day. They continue to feel fresh even on the third day of use for a single pair. Smell has never been a concern and while a small odor does develop after some time, it's nothing close to cotton or synthetic-based underwears.
Warmth
They've been phenomenal at temperature management. The Icebreaker Anatomica Cool-Lite have been my go-to for hiking and outdoor activity use, while the regular Anatomica briefs I wear for other daily tasks in both summer and winter.
Personally, I'd hop for the Cool-Lite if you anticipate a lot of spring/summer hiking, and the regular Anatomica boxers if you're going to be doing more winter sports.
Regardless, they've helped manage my problematic groin sweat exceedingly well and are everything you'd hope for in merino wool underwear.
Overall
I cannot emphasize enough how important good merino wool underwear is. One of my personal necessities, I will always be wearing merino underwear and socks for my whole life, unless some other godly material comes along.
As for Icebreaker – I'm not a superfan by any means but they make high-quality products and this is definitely one of my favorites from them. Much better than the Icebreaker socks in my Merino sock comparison IMO.
Between the regular Icebreaker Anatomica vs Cool-Lite boxers, I'd recommend a pair of each honestly. They're slightly but noticeably different and one can be your daytime/hiking pair, and the other the nighttime/sleeping pair. 3-4 pairs is a golden number IMO.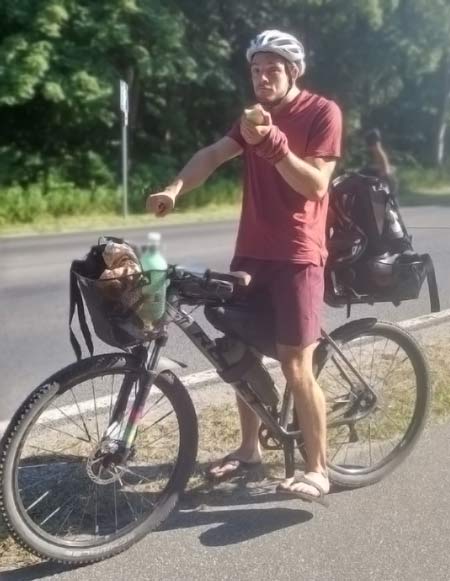 Anyways, I highly rate them and highly recommend! I hope this Icebreaker Anatomica review helped you out – any questions or thoughts please feel free to message me anywhere or comment below.
Peace!
Icebreaker Anatomica boxers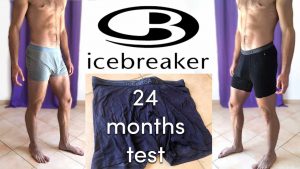 High-quality merino boxers, the Icebreaker Anatomica are excellent and will last a long time. Nothing special in design and poor colour fade drops the grade down a teeny bit.
Product Brand: Icebreaker
Pros
Comfortable
Attractive
Soft