2 years into wearing, it's time to give you my thoughts in this Icebreaker merino shirt review. In particular it's the Tech-Lite with polo collar/design. Essentially identical to the regular Icebreaker Tech-Lite just with a big collar and two top buttons.
I'll cover all the important aspects such as performance, comfort, build quality, durability, style, value, etc. in this review! Lets just go right in, yes?
Materials & build quality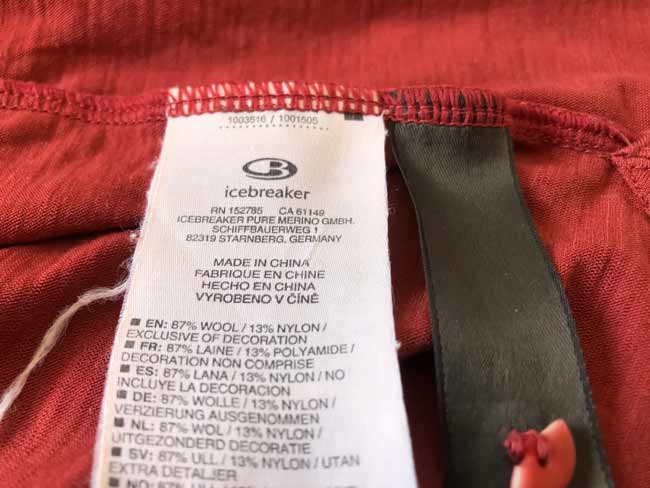 87% merino, 13% nylon to create a corespun merino/nylon composite. IMO this is an ideal ratio for durability and efficacy. No doubt they're high-quality fibers too because they've lasted for a good amount of time.
I highly prefer this blend over 100% merino because, well, merino isn't exactly the most durable fiber out there – especially to abrasion. It definitely a happy passing grade to me.
To construct off the last paragraphs, the build quality is also quite high. The stitching is well-orchestrated, the choice of materials is, again, good, and I've put this shirt through its paces for the last 2 years and it has held on strong.
Durability
How strong? Well, I've used this shirt for scrambling in the Canadian Rockies, dozens of camping trips, nuclear base exploration, daily use during my cycling/courier job, random sports days, beach volley, running, etc. – you get the picture.
I'm definitely very satisfied by how well this shirt has held on. I'm the kind of stinky dude that only has a few (count, 3) shirts in my wardrobe for the last 9 months and this shirt has easily seen use for 66% of those days.
I am starting to get some small tears and rips in places (some of which I've stitched), but even those holes don't seem to grow out of control – likely due to the quality nylon fibers keeping it all together.
It has lasted longer than my 100% merino wool shirts over the years and I've been negligent with care – often washing in a machine on sport cycle with heavy detergents and even bleach. I can definitely vouch for the longevity of this shirt.
Comfort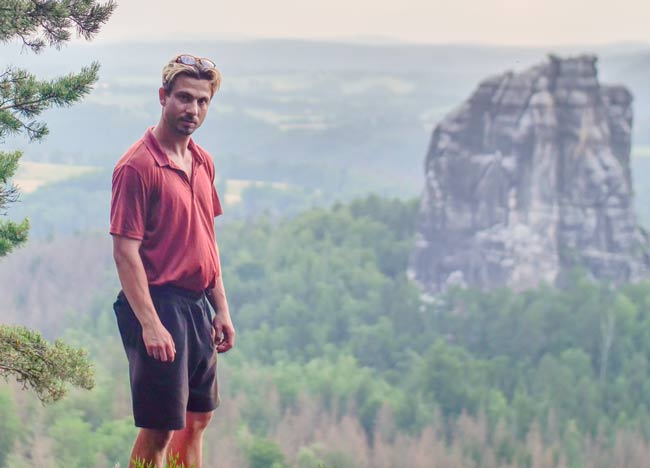 A huge importance to me is comfort – whether it's on the trail, typing on my laptop, or climbing in warm Portuguese weather.
I can confidently say that the Icebreaker Tech Lite shirt is very comfortable. Never had an issue with chafing, rubbing, itching, or anything. It feels soft like a regular cotton shirt and the thermoregulation properties are excellent!
I suffered from SEVERE armpit sweat & stink before moving exclusively over to silk or merino shirts. I tried many pharmaceutical and alternative methods. Using merino wool changed my life, honestly. Friends often complained about my BO which got locked into regular cotton/synthetic shirts quickly.
Merino wool shirts literally changed my comfort in life overall so if you have the same problem as I, it's absolutely 100% worth it.
Style
Icebreaker aims for a trendy, modern, minimalistic look. The Tech-Lite polo shirt accomplishes that with ease and being a polo gives it a bit of that professional/golf kid look. I actually didn't want the polo version but it was for cheap at a secondhand store so I didn't really care.
Truthfully, I'm not huge on the style for my particular tastes. For you this may be different however.
I will admit though it frames the body very nicely, accentuates my bodily features well, and helps me blend into the 'regular' world in 'official' settings – something my strange tie-dye silk shirts cannot do.
Overall, a healthy, inoffensive style that will work on most anyone.
Is Icebreaker merino worth it?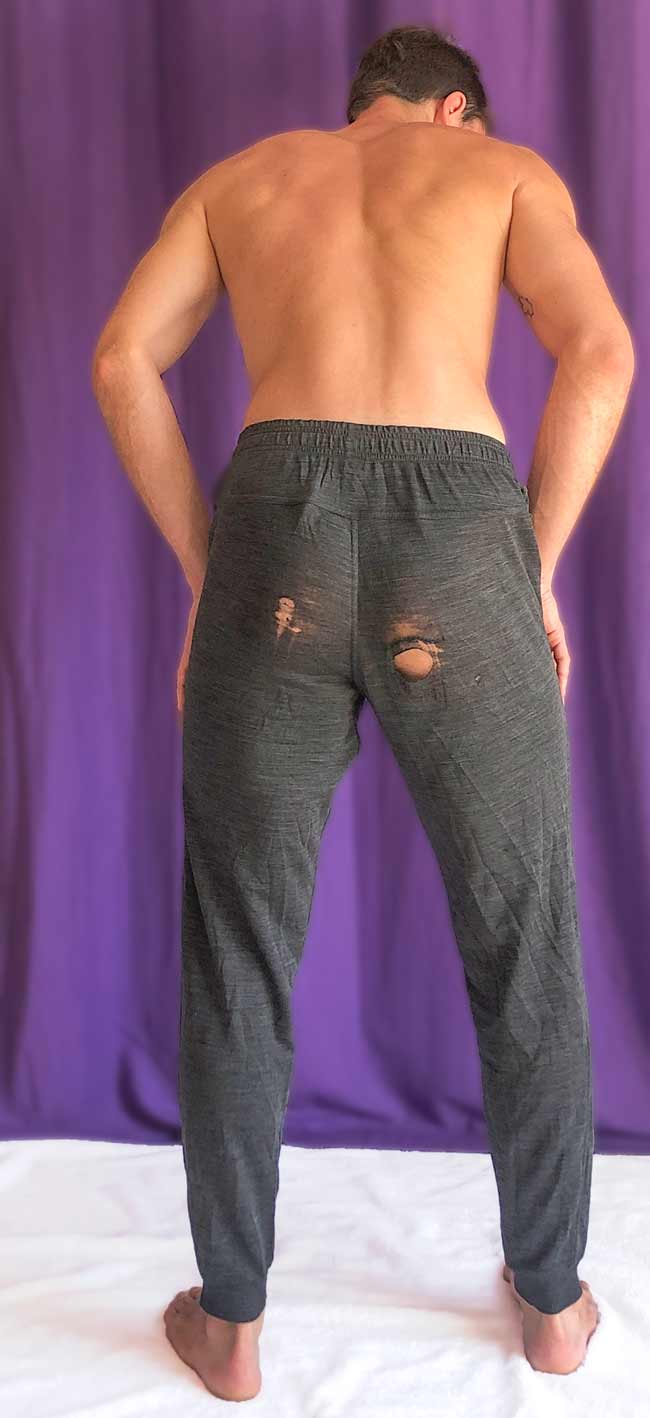 Icebreaker clothes often cost a lot of money. Even with discount, the shirts retail for $75+. I managed to score mine at a secondhand shop for around $25 which was delicious, but even at retail price I'd reckon it's worth it.
This is simply due to the performance – it fulfills all the joys of merinos thermoregulation and anti-stink properties without breaking quickly. The shirt in particular has lasted a good time (which I can't say for their Shifter pants or socks), and it appears that it'll keep on going with my abuse.
To me, less is more – but that less better be good. So yes, high-quality outdoor & sport clothing is worth it.
Overall
The Icebreaker Tech-Lite merino shirt scores well in this review and for great reason – it just works well! Unlike the problematic Icebreaker socks and Icebreaker Shifter pants with poor durability, their shirt (and underwear) have really done great!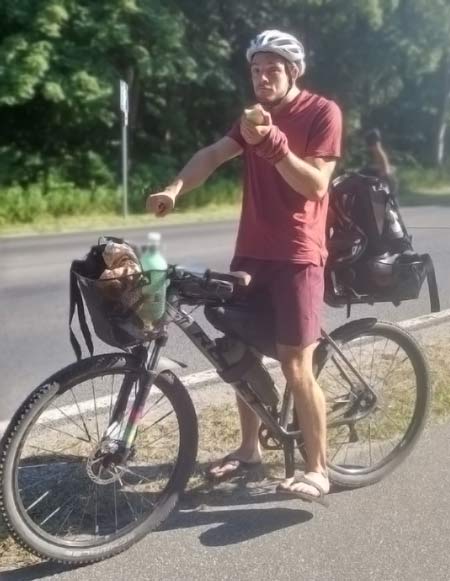 It's definitely on the high end of the price spectrum and paying $75 or $100+ on a t-shirt is a hard choice, but to me it's absolutely worth it if it matches your use-case and needs.
Anyways, thanks for reading my Icebreaker Tech-Lite shirt review – if you have any questions or thoughts please comment below or through social media – I'm more than glad to help out!
Peace!
Sealskinz Lyng
Overall some excellent gloves which have good dexterity, protection from the elements, and warmth, though can be subject to wear and tare.
Product Brand: Sealskinz
Pros
Warm and dexterous
Comfortable
Waterproof
Cons
Subject to abrasion
Price