A shirt which I've come to have mixed feelings about, this Icebreaker Oasis 200 review will cover all the important questions you may have about durability, comfort, materials, practicality, and more about this thermal top/baselayer.
"Our Oasis base layers are what we're famous for."

– says Icebreaker
At ~$95 USD it's not at all a cheap prospect and one of the more expensive merino shirts around. Let dig into their claims and see if Oasis is the heaven they suggest or simply a mirage to distract you from the fact it's basically $100!

Comfort
Icebreaker is known for their high-quality merino wool and comfort. In fact their domination in the casual-performance merino clothing category comes to no surprise – comfort is #1 in many cases.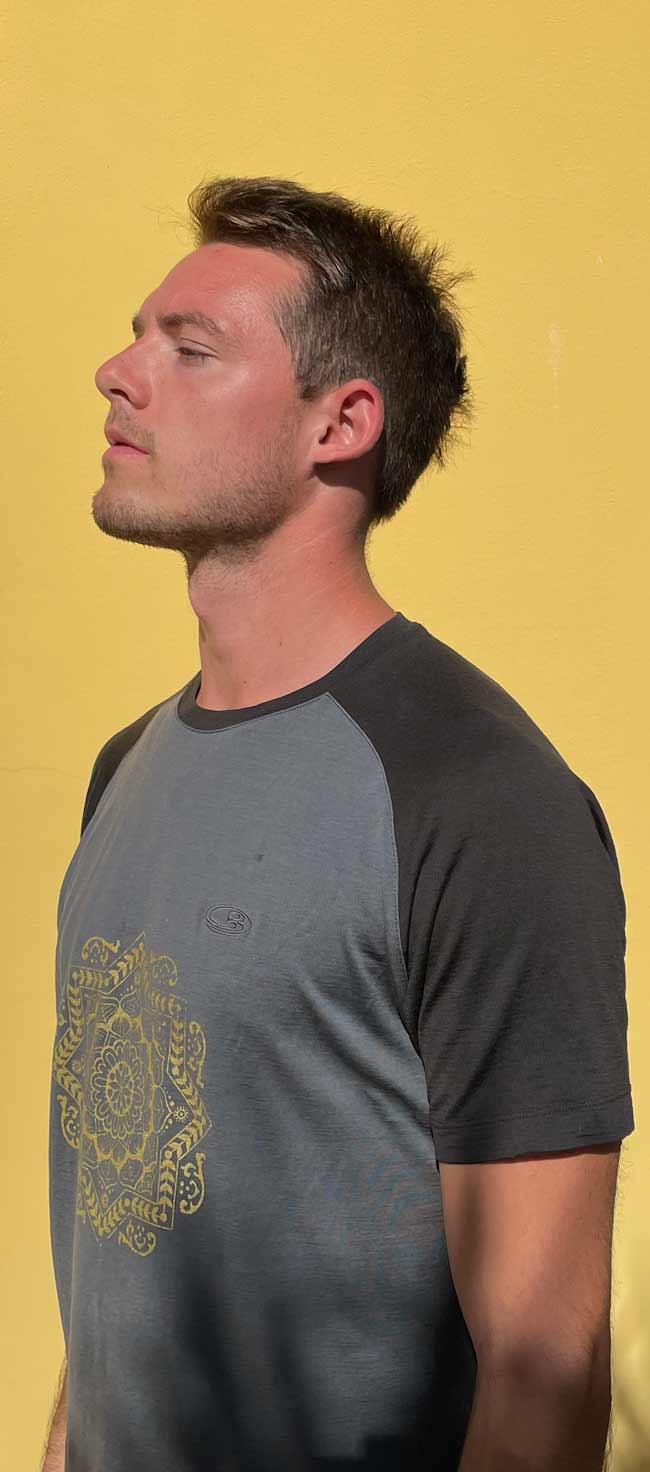 This is in regards to the general outline, thermal management and materials chosen. To be clear – this shirt is about as comfortable as any regular well-fitting t-shirt with the benefits of being made of merino.
It's worth mentioning that the seam placement is excellent as the typical shoulder-seam is adjusted to reduce abrasiveness when carrying a pack – a nice small detail which can save some chafing!
Style
A standard Icebreaker merino t shirt in every way, it is well-designed, fits a variety of frames, and appears like your regular ol' crew neck shirt but tighter fitting due to its designation as a baselayer.
Perhaps something which I should mention about the Icebreaker style which many brands don't have is a little been of sheen & shine! I've noticed all my Icebreaker clothes have a subtle but noticeable reflectiveness to them which by default looks quite nice.
Icebreakers style is between casual-sporty without going too far in any one direction. Their philosophy can be interpreted as 'something for everyone' which is alright and modest.
Materials
A 200g/sqm merino jersey fabric, this merino wool is notably more substantial and thicker than say my Icebreaker Tech Lite II or Icebreaker Granary shirt at 150g/sqm.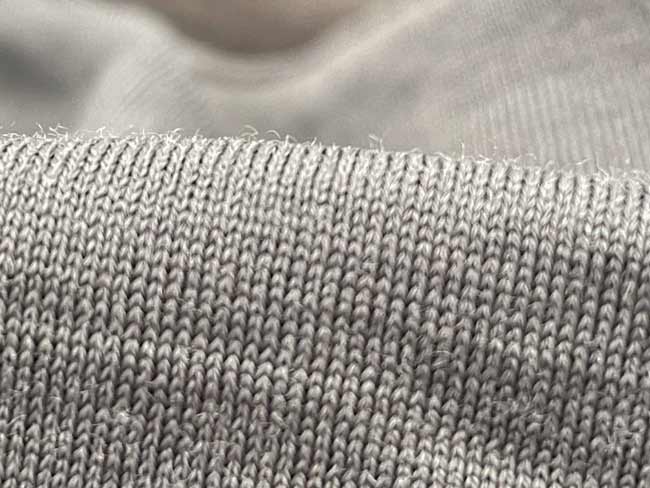 That's it! 100% merino wool – no nylon, no Elastene. That really surprised me based off the toughness and stretch that this shirt provides. Definitely a very high quality merino wool and fabrication process.
Durability
Again, the idea of no-nylon in my merino shirt seems like a negative. Nylon is an excellent reinforcing fibre and provides a lot of extra strength to merino clothes.
However due to the 200g/sqm weight of the merino, it feels quite tough and after several months of use it barely has any signs of wear aside from the internal logo. So far so good I'll update this Icebreaker Oasis review once I wear it out more.
Warmth
The added thickness makes it excellent for cold climates, less so for warm. Here in Portugal even in non-summertime I find the weight and insulation to be too much. Hiking in Canada summer I found it a bit warm for my liking and I would sweat too much when bikepacking in 20°C/68°F conditions.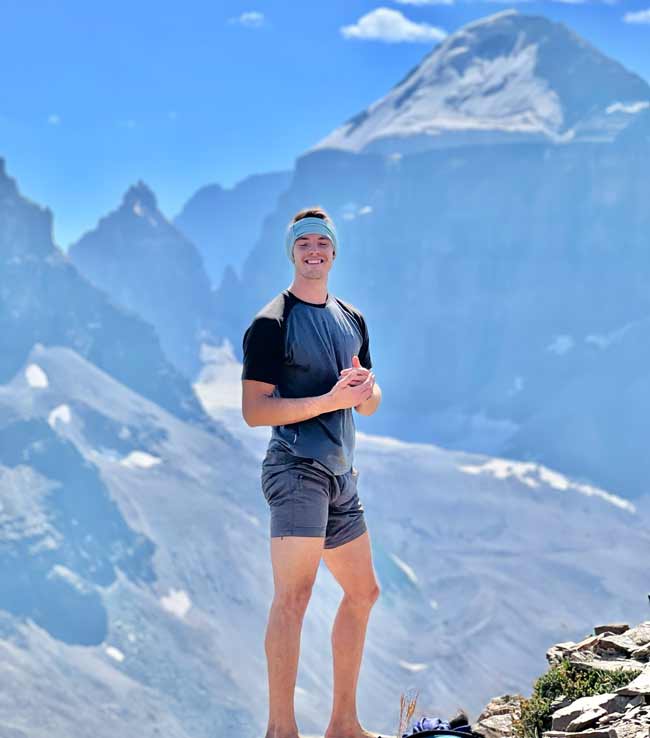 However when sitting stationary for hours on end while hunting is where the added warmth really came in handy. Too while doing outdoor winter sport like skiing it has its purpose.
Generally though I prefer my other Icebreaker merino shirts as the lighter build helps with my (warm) body ventilating much better.
Overall
A very high-quality and robust merino baselayer, I can see where the Icebreaker Oasis 200 has its merits. I reserve this piece for colder climate and conditions as it's simply too warm for summertime and sweat-inducing activities. That's where my other Icebreaker shirts see use.
I'd highly recommend this shirt if you live in a colder climate, do wintersport, or find yourself sitting stationary for extended periods of time. Too the slim fit makes it excellent for layering as there's less material flapping around to manage.
A very high pricetag of $95 makes it hard to recommend to everyone, but if you have the cash and want a very high-quality merino baselayer, you'll be safe with this one.
Thanks for reading my Icebreaker Oasis review – drop any questions onto the comments or my socials medias and I'll be glad to answer any! Thanks 🙂
Icebreaker Oasis 200 short sleeve thermal top
A baselayer merino shirt for hiking with a thicker yarn and thoughtful features. Overall a great shirt!
Product Brand: Icebreaker
Pros
Build quality
Comfort
Performance