I was searching for a new rear wheel with a DT Swiss 350 rear hub. I came across a DT Swiss CR1600 for a good price and couldn't resist. Technically made for road and gravel bikes, naturally I did the weird thing and threw it on my hardtail. After a quick bikepacking trip and some more fun, I figured I should tell you how it holds up.
So without further ado, the DT Swiss CR1600 Spline 23 review!
Edit: Update 14/01/2020 – 9 months after having the wheel. Rim tape very fragile, flakey and breaky. This could be due to the type of sealant use. Wheel untrue rather quickly and dented fairly quickly.
Tubeless setup
Tubeless setup was a breeze. After wrestling on the Continental Race King Protection (2.20 x 29) and heading over to the air compressor, it popped on and sealed instantly. Added my sealant and boop, all good! It comes pre-taped and with a tubeless Presta valve which worked well.
The Race King ProTection (review) is a wicked fast tire and I absolutely love it. I know I know, I should be running a wider rim (25mm+) as the CR1600 is a 22mm inner diameter, but I'm not too bothered by it.
The DT350 hub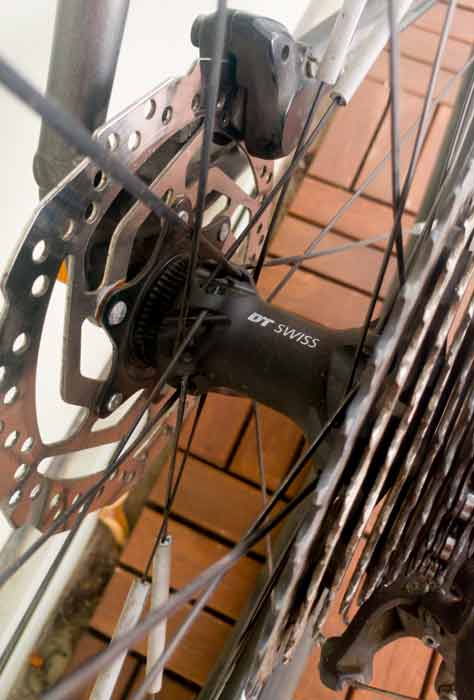 My eye was on this. The shiny DT350 hub, revered for its value and durability.
Note, the DT350 hub on the CR 1600 is a road-based Shimano HG freehub. You will want a 1.85mm cassette spacer installed behind the largest cog so that the lockring will tighten down and hold the whole cassette snug. Here is the MTB version of the DT350 hub. Both will work, I just use the 1.85mm spacer so I can fit a MTB cassette on 11 speed road hub for DT350 freehub.
At first it was whisper quiet. I actually loved it and was stoked because for long tours it's nice to just glide around quietly. After ~150km though the grease in the hub probably shifted around and now I get a regular ratcheting sound. I don't really mind.
Hub engagement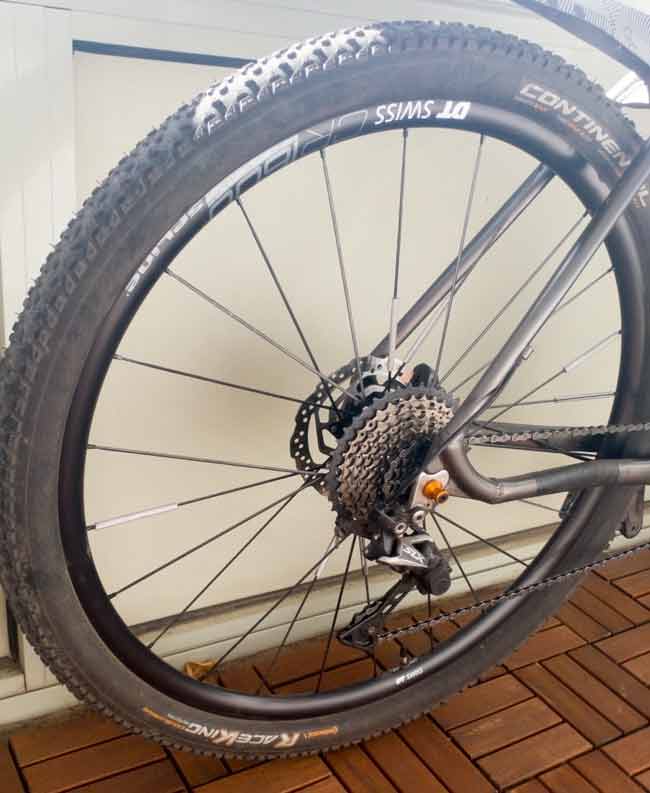 Many people will tell you the stock 18T ratchet is disappointing, and I agree. I'm tempted to upgrade to the 36T or 54T ratchet for that buzz-saw and much better engagement. On the other hand, the reliability of the 18T is the best due to the larger teeth (less likely to shear) and the cost of upgrading (~$60) doesn't have me itching to toss in the new rings.
For technical MTB use though that low engagement is a hinderance when it comes to technical, rocky climbing. For road cycling it'll make nearly no difference. The 20° engagement angle feels 'cheap' but you gain reliability in the process.
Here's the sound of the DT Swiss CR1600 with DT350 18T hub:
It's actually quieter than my Shimano SLX rear hub which is neat.
Update: After ~1000km the hub is quite ratchetey and loud – I like it, but nowhere as quiet as before. Perhaps with some hub grease it'll be quiet again.
Servicing
This hub is extremely easy to service and taking the freehub body off is easy. Same thing with the 135×5 or 142×12 adapters.
The rim and spokes are a different deal since they're DT Swiss AeroComp Straightpull and of course straightpull is more difficult than j-bend spoked to run. At the same time, it's stronger and stiffer.
Durability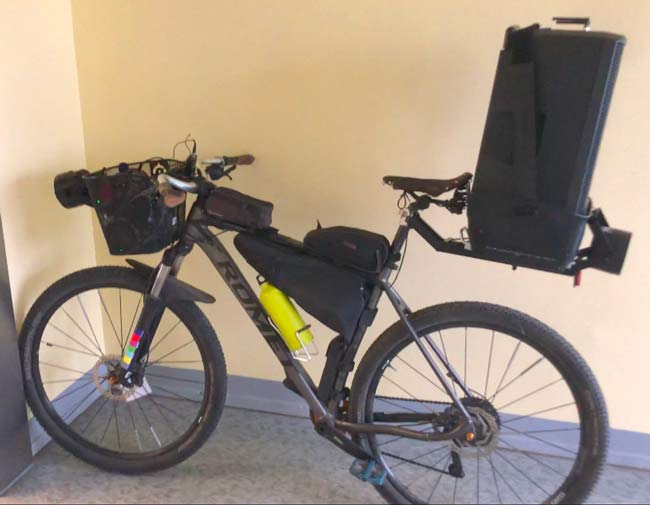 It's no 32-spoke heavy aluminum rim, however did a bikepacking trip with myself (80kg) bike (10kg) and gear (10kg) on very rough, rocky, rooty, painful terrain and the wheels held up just fine.
Of course the fairly large volume 2.2″ Race King Protections (compared to road/gravel tires) I threw on there made a big difference to the rim durability update with longer since I'm only at ~1,000km right now.
Edit: So, after 9 months and around 3,000km this wheels durability is mediocre. It became untrue rather quickly, dented easily, the rim tape broke and I ended up with a gnarly flat the other day as a result.
The very old Mavic Crossride I use a front on the other hand is still true as ever with no rim tape problems (DIY installation). I personally deduce my CR1600 to be quite a bit less durable than the Crossride. Mediocre durability overall.
Weight
At 937g in mass for the rear wheel, it's not quite ultralight and a couple hundred grams heavier than carbon wheels, but a couple hundred dollars cheaper too. It's lighter than many comparable 700c/29er aluminum wheels so it's still pretty good.
Overall
The DT Swiss CR1600 Spline 23 is a wicked good wheel for a wicked good price. The star of the show is the DT 350 hub with the strong aluminum and straight-pull spokes holding it all together. Tubeless setup was a breeze, it rolls very smooth, and has held up to my antics (so far).
It is nearly identical to the DT Swiss PR 1600, however the PR 1600 is narrower at 18mm versus the 23mm on the CR 1600.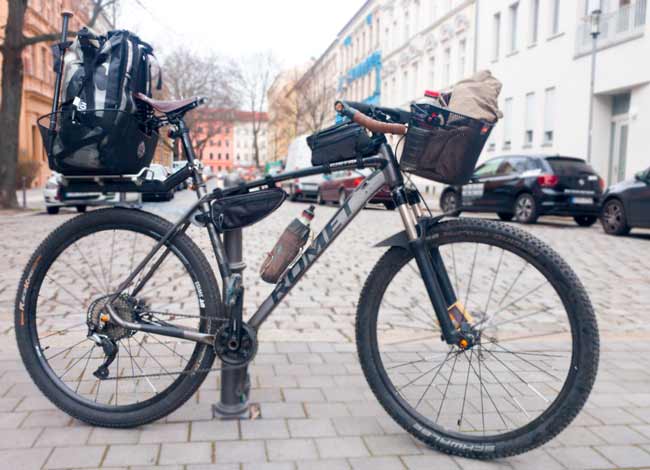 Overall for the price paid ($200 in my case) it's excellent and the seemingly bulletproof reliability of that rear hub and hardy (somewhat) lightweight rim/spoke combo, I'm thrilled. It had 0 issue keeping up with my buddies gravel bike on slicks (he's a strong rider) and highly recommend a high-volume tire for durability.
Hope you liked my DT Swiss CR1600 review – any questions or thoughts please leave em down below!
Dt Swiss CR1600 Spline
Not the toughest wheel but quite lightweight and is tubeless-ready from the get go. The DT350 is the star of the show!
Product Brand: DT Swiss
Pros
Lightweight
DT350 hub
Attractive