I've been using a Continental Race King on my 29er hardtail MTB for the last 2 years. This review of the Race King ProTection will cover durability, tubeless setup, grip, speed, and everything else important to know about this wicked fast tire by Continental.
If curious, my bikepacking setup will open in a new tab so you can see what I roll with.
In particular this review will cover the Continental Race King ProTection, 2.2″, 29″ (link to official website), fitted to a 23mm wide rim. (#0101473). Mine is the 2020 model with Black Chili compound and I've put aprox. 3,000km on it so far.
You can see the Amazon product page/affiliate link for the Race King ProTection here. The ProTection differs from the RaceSport and Wire models as it has a 3 plies 180 TPI instead of 2 plies 120 TPI – this is for better sidewall protection and tubeless compatibility. They all use BlackChili compound.
Tubeless setup
I had a very easy time mounting the Race King to a DT Swiss CR 1600 (review) which came pre-taped on arrival. To my horror, my CR1600 was dented at the rim and I didn't expect the Race King to seal.
However, it did without a problem at all! Bingo, that was a heartache thankfully avoided. However, I experienced a lot of air loss from the Race King ProTection, even with sealant in.
Every day and even every few hours I'd lose enough pressure to need to pump it up again. Going from 28 to 18 psi is noticeable and it was frustrating during my courier job.
Then, I switched my tubeless sealant from Stans NoTubes to Continental Revo Sealant with similar results. Finally I used Orange Seal Endurance and had an immediate change in luck!
My tires would barely lose any pressure after many days! I found Muc-Off and Orange Seal Endurance to be the best sealants for the Race King ProTection.
Edit: While I found better luck with some sealants over another, I found that generally the tire dries up relatively fast. So far now the best result has been with Peatys sealant but after a couple months I have to clean out and top up the Race King. My Racing Ralph on the other hand does not have this same issue.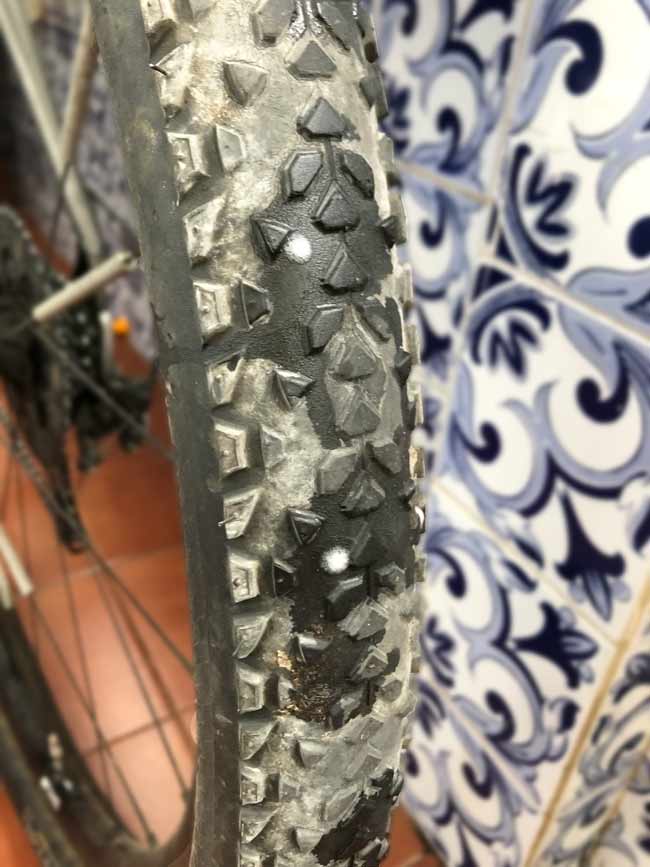 Still, I do notice some bubbling and sealant escaping through the sidewalls & tread of the Race King ProTection – they don't seem to be the most 'dense' tires out there.
Overall, tubeless with the Race King is quite good but I wouldn't run this tire with inner tubes and I'd use extra sealant (+15-30mL) with it.
Speed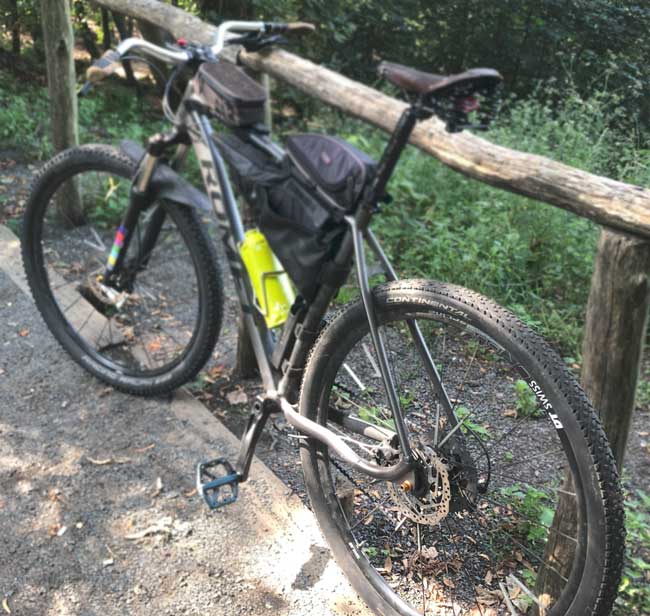 Boy are these things FAST! Seriously, it felt like a lightning upgrade compared to the Cross King ProTection I was running earlier.
I run a Schwalbe Racing Ralph on the front end as it's a tire I've found to be very reliable, predictable, sturdy, and rather quick.
The Race King ProTection is absolutely blisteringly fast however! Doing some airstrip rides alongside my friend on his fixie with road tires really showed that even 'large' tires can be fast now! Heck, the amount of roadies I've passed while coasting downhill is downright satisfying.
Seriously, it felt like a whole new bike in the speed department – at least concerning regular daily riding conditions (pavement, gravel, tarmac, cobble, etc).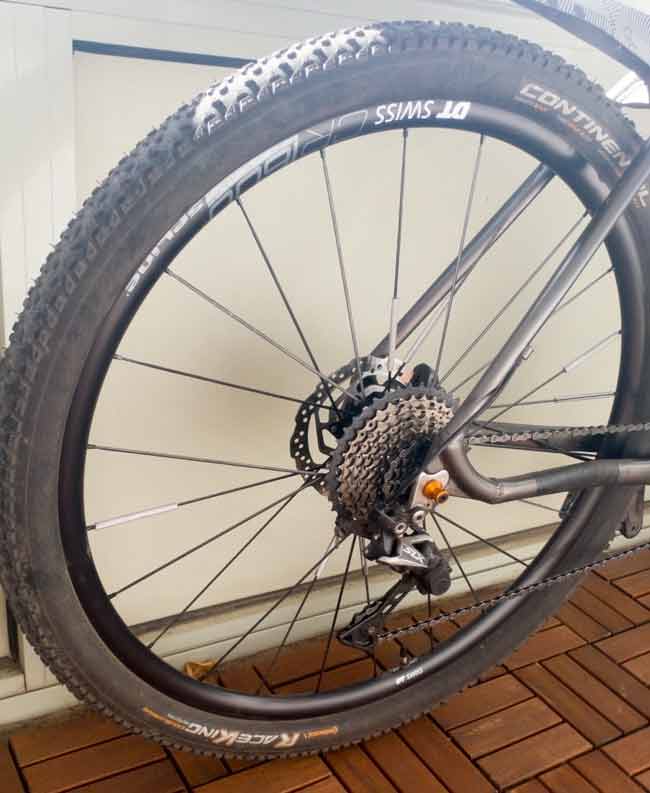 If you're looking for one of the fastest 29er tires out there, the Race King should 100% be near the top of your list.
I used the website Bicycle Rolling Resistance to cross-compare tires. At ~20w of rolling resistance compared to ~31w from a Vittoria Mezcal, you'll save about 20w of energy between a pair of them – that's quite a lot for long trips.
Grip
No surprise, these aren't at all the knobbiest, chunkiest, or grippiest tires on the market. However, they're still far better than almost any gravel bike tire out there.
In fact, they fill their niche perfectly – mixed conditions XC riding with speed. Be it tarmac, singletrack, or gravel roads, the Race King ProTection to me has been absolutely perfect.
It has far more grip than 40mm gravel tires, has not quite as much grip as other 2.35″ MTB tires, but it definitely has enough to present confidence in all dry conditions and damp/slightly wet off-road conditions. I wouldn't say you'll have a terrific time in mud with these, though.
Dry day with plenty of hardpack, gravel, and roads? Perfect tire.
Durability
1 year, 3,000km edit: The tire has okay tread left but sealant quickly dries (2 months) and the tire loses pressure often. Older Racing Ralph up front has 0 issues in comparison.
While on the rolling resistance website it shows really great durability ratings, I've had to plug my tire 3 times in 10 months, compared to 0 times in 12 months for my Racing Ralph. Okay, small sample size and not scientific at all, but this tire doesn't feel super durable compared to some.
Still, it's by no means weak and I've been throwing a decent amount of abuse at it – ~100kg (gear loaded) bikepacking on rocky shores of Portugal with pace, few thousand kilometers on pavement, and general careless riding on glass around abandoned nuclear sites (Vogelsang) – these things have held up well and still have good life in them.
Edit 2: 2 years, ~3,000km+ later: I got a flat while xc riding today. Not sure if because my sealant was done or the tire is just tired but adding heaps of sealant couldn't fix it. I think now is the time I will replace the tire.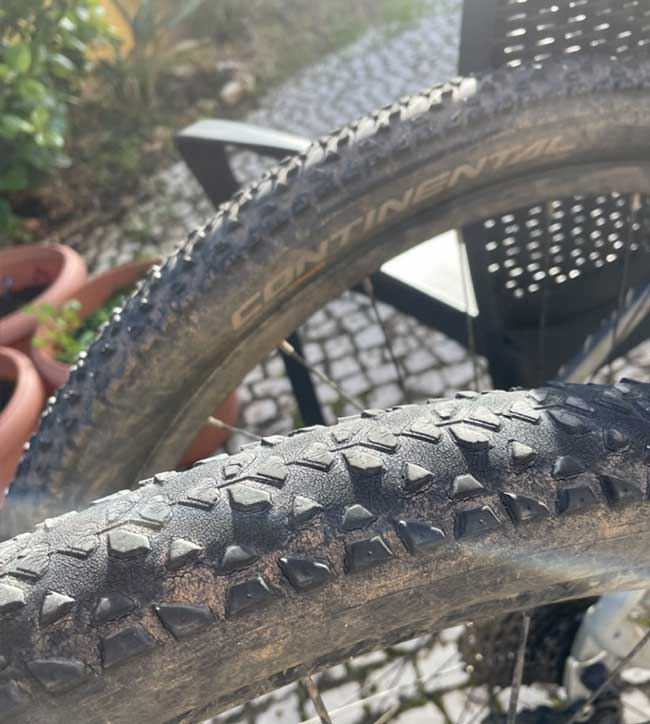 In terms of bikepacking with the Race King, I think you'll be fine unless you're doing stuff in remote places or seriously long journeys where durability and longevity are king. Now at the 2 year, 3,000km+ mark I think it can keep going a while but I'm going to swap them before my Morocco bikepacking trip.
Comfort
Pretty good! I don't get too much road feedback when doing long bike journeys, and I usually inflate between 1.5-2.3 bar (20-30psi) which is absolutely comfortable enough on all surfaces I've encountered.
By far and beyond more comfy than my buddies and their 28-40mm tires on their road and gravel bikes. I don't understand why people ride that small!
So, running these relatively large volume tires (2.2″) at a relatively low PSI (~20psi) will result in a ride far, far, far comfier than a small 40mm tires at 4bar. Not like you're going to put MTB tires on a gravel bike or vice-versa, but it's a point I feel like making.
Part of comfort is in confidence, and I definitely didn't have much by way of lost confidence with these tires. Braking is fast, the tread is consistent and predictable, cornering is familiar, and low pressure isn't scary. I would never recommend these for enduro riding, but they're not made for that.
Overall
EDIT: About 2.5 years later I've now retired my Race King ProTection. I've liked the tire a lot for its speed, however now trying the Vittoria Mezcal to see how it stacks up.
Best bikepacking MTB tire in existence? Maybe, honestly! It's wicked fast, enough grip for most non-extreme conditions, and durable enough to not be a major issue. Installation and removal from my rim was easy enough without tools, tubeless setup with the same rim was painless, and it performed like butter thereafter, excluding my sealant hiccups.
Definitely choose another tire if you're going for wet, muddy conditions often though.
However from anything between long-distance bikepacking to XC MTB antics, I really can't think of other tires which can match it. I haven't tried the Rocket Ron or Thunder Burt (heard Burt is puncture lover) and the Racing Ralph I use up front is great, but neither are as fast on paper (or seemingly in practice) as the Race King ProTection.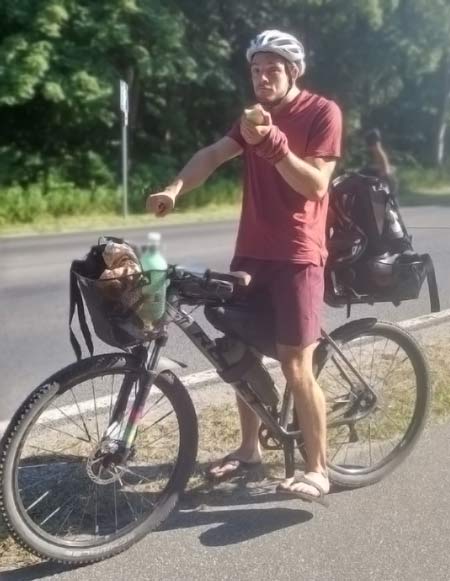 To me I run it in the back and will try to run a second one up front once my Racing Ralph sees the end of its life. As it sits, the Race King + Racing Ralph combo is excellent for everything I've thrown at it. Keep in mind, I'm not a crazy cyclist in terms of racing or downhill or whatever!
For the relatively low price of around $40-60 USD/EUR on Amazon or Chain Reaction Cycles it's an outstanding deal and definitely hard to beat considering the price.

Anyways, I really like the tire and will continue to use it despite its small flaws. Hope you found this Race King review helpful, and feel free to ask any questions if you need any help!
Check out my DT Swiss CR1600 review to see the rim which I use the Race King on!
Anyways, I hope you enjoyed this article! It took a while to ride and write for this post. Consider donating a coffee-amount of coins via PayPal to keep this project alive 🙂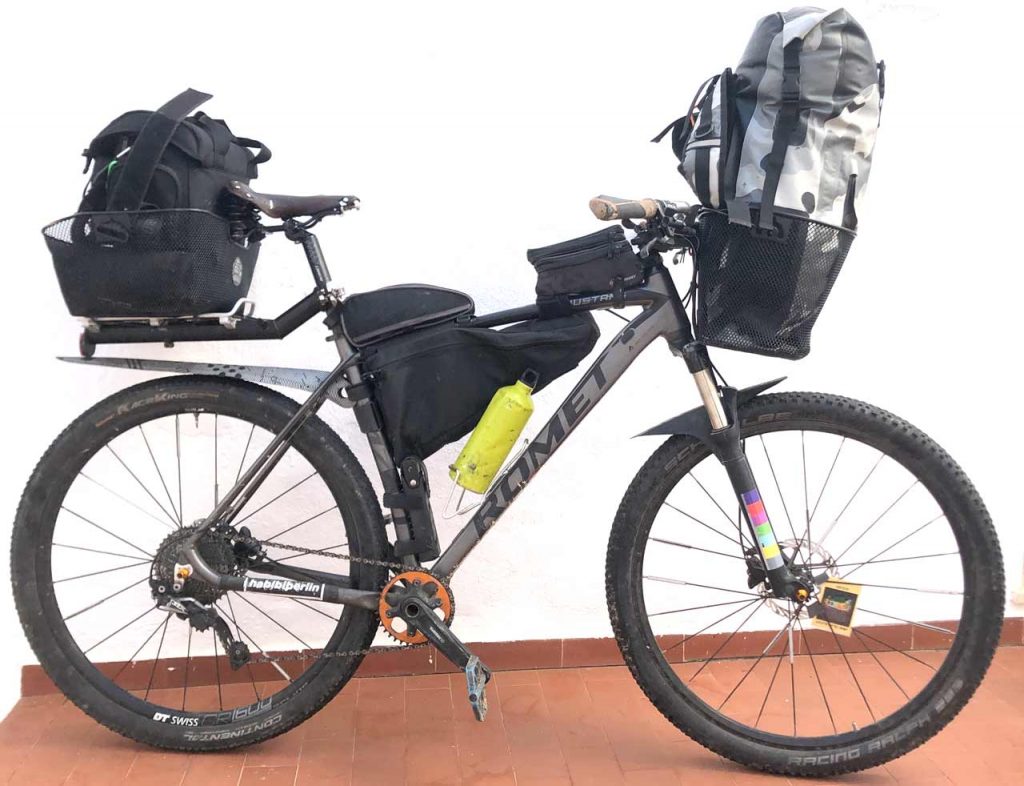 Continental Race King ProTection
Around $45 and a very low rolling resistance with good grip and puncture protection - what more could you want? I think it's a great tire if you can get over the air leakage problem.
Product SKU: Race King ProTection
Product Brand: Continental
Product Currency: USD
Product Price: 45
Product In-Stock: InStock