My first Arc'Teryx jacket and boy has it seen a lot. From squeezing through pipes in nuclear bases, climbing Devils Head mountain, bushwhacking while hunting, or just as a dailywear, I've certainly put it through its paces.
This Arc'teryx Atom LT review will tell you everything there is to know about comfort, durability, performance, heat management, style, and more. Let get right in it, shall we?
Edit: Looks like Arc'Teryx renamed the Atom LT to simply the Atom Jacket, but for all intents and purposes, mine is the Arc'teryx Atom LT in Squid Ink colourway (2020)
In the list below I'll cover similar Arc'Teryx jackets as a point of reference. The Atom LT is a softshell-insulating layer, whereas the Alpha SV is hardshell Gore-Tex layer for storm protection and extreme conditions.
| | Atom | Proton | Nuclei | Gamma | Squamish | Beta | Alpha SV |
| --- | --- | --- | --- | --- | --- | --- | --- |
| Style | Insulating | Insulating | Insulating | Softshell | Windshell | Hardshell | Hardshell |
| Warmth | 8 | 7 | 8 | 3 | 1 | 3 | 3 |
| Water resistance | 1 | 2 | 2 | 4 | 1 | 9 | 10 |
| Wind resistance | 6 | 4 | 7 | 8 | 8 | 10 | 10 |
| Durability | 6 | 7 | 7 | 8 | 7 | 9 | 10 |
| Weight (M) | 370g | 400g | 330g | 545g | 140g | 300g | 485g |
| Price ($USD) | $300 | $350 | $300 | $260 | $160 | $400 | $800 |
| Best use? | Mixed | Hiking | Alpinism | Hiking | Climbing | Rainshell | Extreme |
The above jackets in the list are mostly different, though I made the table so you can cross-reference different models and their features.
Comfort
I could practically live in this thing! Wait, I actually kind of did during the damp and musty Portuguese winter.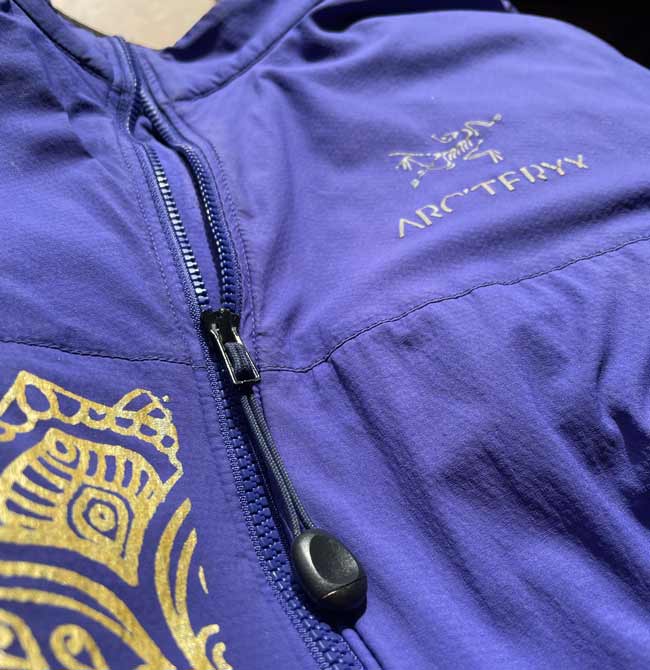 The breathable panels, nice fit, and great temperature regulation make it very comfortable. Soft collar, stretchy side panels, and hand-warming pockets do great to benefit. The material – while synthetic – is kind to the skin. However the Atom LT is not as comfy as the Proton LT in a head-to-head as that inner fleece is so cozy!
Overall I rate the Atom LT a nice 8/10 in comfort. Not perfect but I really adore it.
Performance
Depending on your task – it performs exceptionally well!
Adding some extra heat and climate protection while hiking? Fantastic!
Trail running or doing high-output activity in the warmth? Not so much.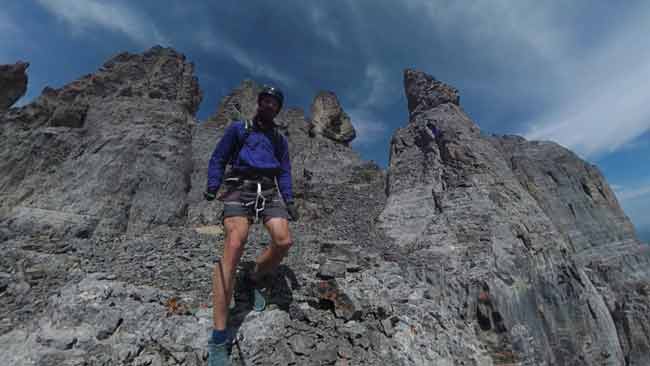 I found the Atom LT excels at temperatures between -5 to +15° Celcius (20-60°F), depending on task. I've gone up mountains in -10°C while staying perfectly warm (I'm a warm person overall) while biking above 15°C is too hot. Above 20°C standing still it'll be too warm.
This is my #1 absolute carry item when going anywhere. It's a necessity for hanging out at a summit at 3,000m (Gamma LT far too cold for that), is well wind-resistant, has underarm ventilation, and stays warm when wet.
This last bit is vital as I don't always carry a hardshell. That's okay since it retains great body heat when wet and dries quite quickly.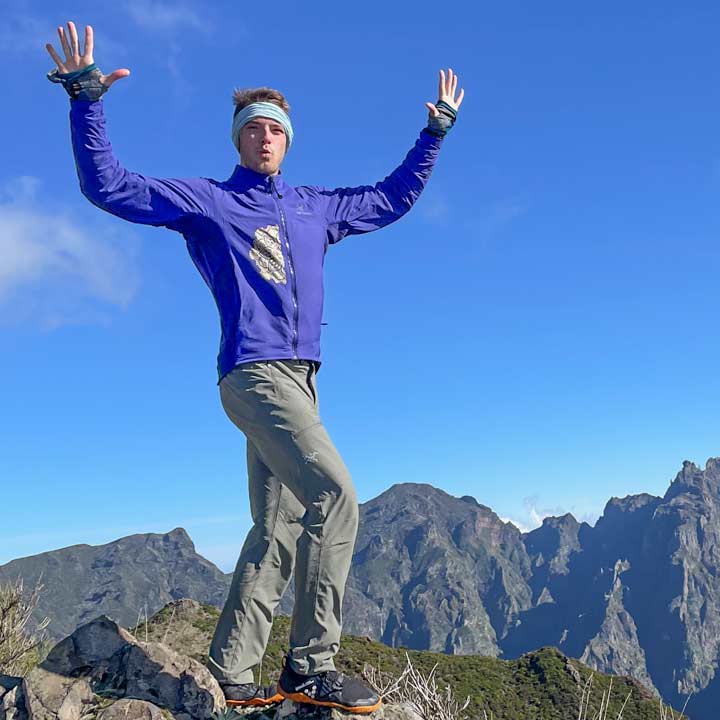 It does not have any water resistance though and even with a hefty DWR treatment I gave the Atom LT, it wet out almost immediately. The Atom LT is not water-resistant, however it does stay warm when wet.
As such the Atom for me gets an excellent performance rating as it does its task very well.
Durability
While I've certainly put the Atom LT through its paces, it's certainly showing signs of its wear. Snagging it on a metal fence, forcing my thickly gloved hand, and getting too close to campfires have left its marks.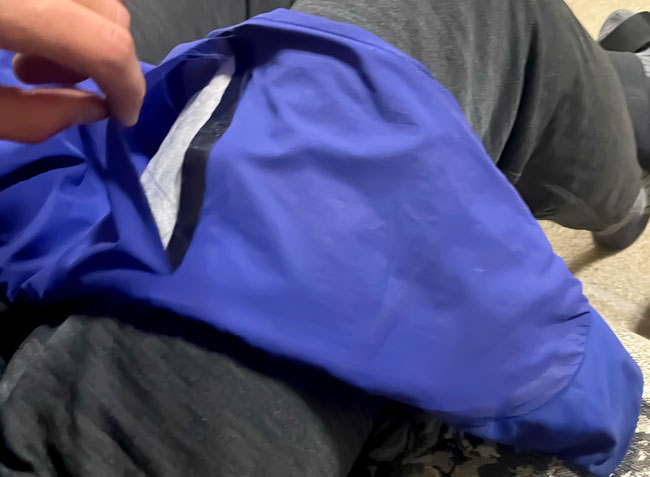 Its true, the face fabric isn't as durable as Gore-Tex or the Wee-Burly composite on the Gamma LT. Against general abrasion and daily life it does perfectly fine, however faces against snags, rockwalls, or ripping forces it has seen damage.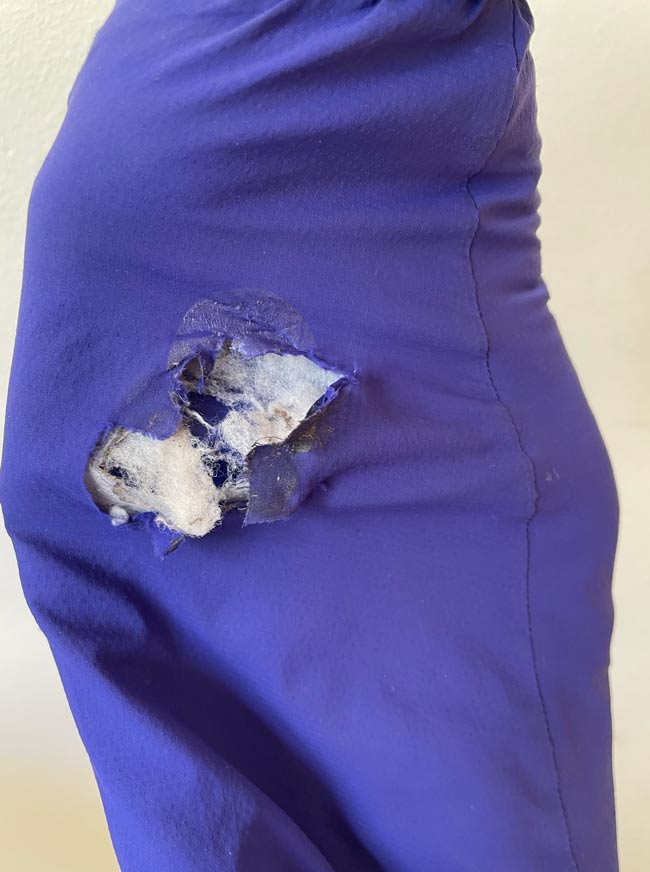 I have used it for climbing, bushwhacking, and so forth, though I have noticed snags and small tears from extensive use. The Proton and Gamma jackets have a tougher face fabrics better suited to those activities. It's not stretch either so a snag means RIIIP!
As such I give it a 6/10 in the durability department. I made a DIY Arc'teryx repair guide for any interested in fixing their borked gear.
Materials & build quality
A mostly 20D nylon construction with 60 g/m² Coreloft synthetic insulation and stretchy polyester side panels is what the Atom jacket is composed of.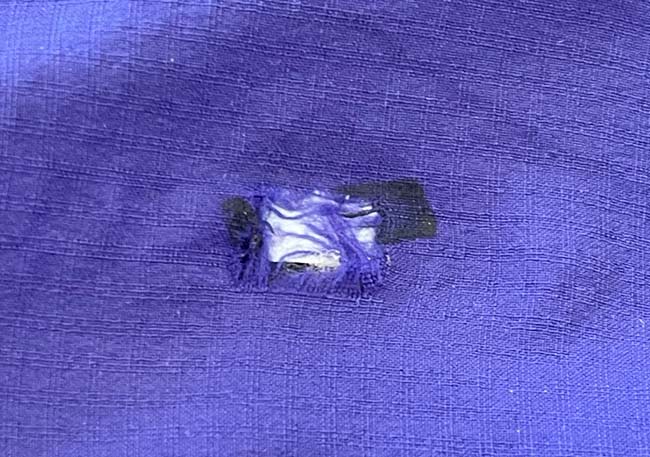 20D nylon is fairly thin which promotes breathability and a lower weight at the cost of durability and water resistance. I like this though as it dries fast, packs small, and is robust enough for most anything.
Outer shell is a 100% nylon Tyono™ 20 denier with FC0 DWR treatment.
Side panels are a stretch fleece of 94% polyester, 6% elastane.
Insulation is a Coreloft™ 60 (60 g/m²) – 100% Recycled Polyester – bluesign Approved Material
Inner lining is also 100% nylon Dope Permeair™ 20D.
Everything is build exceptionally well from the stitching to the zippers and the fit. I'm very impressed considering the abuse I've put it through, even if it has shown its damage over the years.
I would prefer merino wool over polyester for the side panels, however even considering my extreme aversion to polyester (it stinks!), it works very well on the Atom jacket!
Style
I for one love the style. I have the Atom jacket in a size M, and I'm 190cm/83kg (6'3″, 183lbs). I would say it fits a little short on the front, though the L is a bit too big and baggy.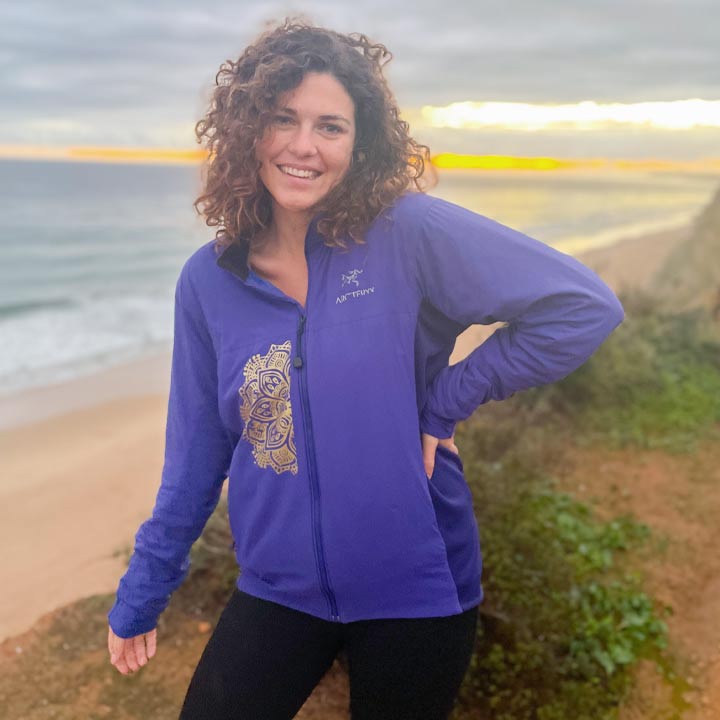 The fit, look, and colour of is fantastic. It feels like a premium piece and it should considering the price tag! Mine is in the illusive Squid Ink colour which I think is exceptionally attractive.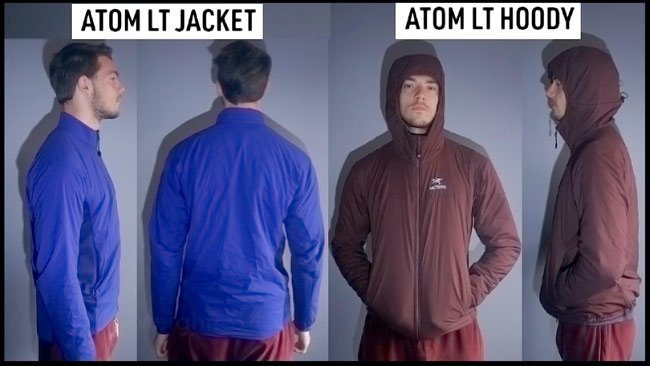 Other
Arc'Teryx, while born and bred in Canada, is now owned by Anta Sports Products Limited, a Chinese sports equipment multinational corporation based in Jinjiang, China.
Since this transition a few years back people have sometime noticed a decline in quality and image/vision of the Arc'Teryx brand.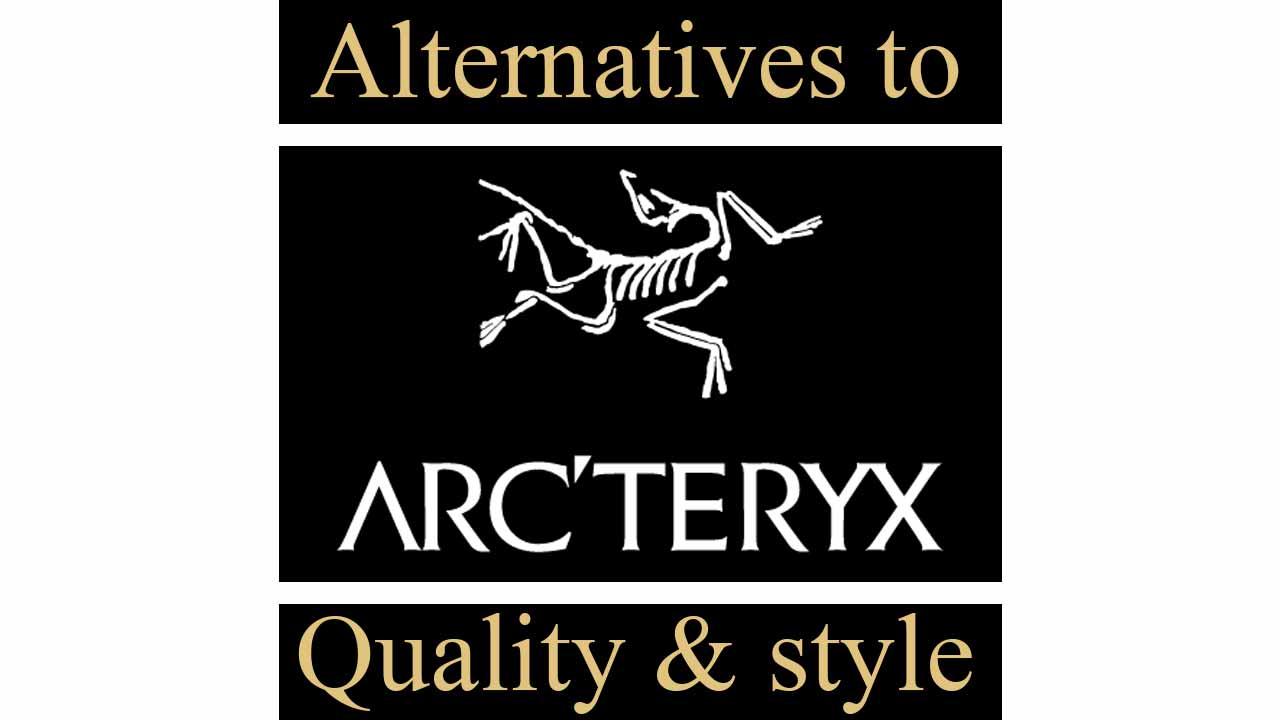 As a result I have compiled a list of all the Arc'Teryx alternatives worth investigating if you want to try other high-end outdoor clothing companies.
Conclusion
I absolutely adore my Arc'Teryx Atom jacket, however I am partially convinced to change over the the Proton jacket when I lose or entirely destroy my Atom.
A tougher face fabric, soft and cozy inner lining, elasticated hem – even the Arc'Teryx store employee was telling me it's the same but better.
So for Atom vs Proton jacket: Proton is better for higher output activity as it breathes more but wind goes through it, is warmer, and has a tougher face fabric, while the Atom is better for wind resistance and visually looks less outdoor/technical.
However, that by no means the Atom jacket is lesser. I freaking love mine and will use it until it disintegrates. It's a hard choice between the Atom LT vs Proton LT and honestly you can't go wrong. Activewear? Go Proton. Casual wear? Atom.
If I had to buy again I'd personally get a Proton LT/FL for being active in the cold and a hardshell (Beta jacket) for when wind and rain storms kick up.
All said and done though I really love the Arc'teryx Atom jacket and would recommend it. Expensive, but worth each penny. Check out my Arc'teryx Alpha vs Beta vs Atom comparison for more info there. Any questions please ask down below!
Peace and have a warm day 🙂