For years the Minirig speakers have been known as one of the absolute best Bluetooth speakers ever made.
I mean, I've had 8 Minirigs in my lifetime and love them. I currently own 5 (3 x Minirig 3's and 2 x Subwoofer 3's) but have always been missing one thing…
Even more sound.
Yeah I freaking love them but lets be real – there's a limit to physics and output potential. At some point to get louder, deeper, punchier sound, you need to go larger.
The Minirigs punch far above their weight class, but what if they went even further in the next gen of Minirigs? What if they entered that line right between professional PA and Bluetooth party speaker/studio monitor…
The Minirig 4 and how I think it'll be like
Started by an audio junkie theorising how to make the best Bluetooth speaker on earth a decade ago, Minirigs is still that – audio addicts, DJs, producers, etc, creating the best versatile Bluetooth speaker imaginable.
That means they're likely going to incorporate 3 key elements in the new design, no matter the shape.
Party-ready durability.
Party-ready sound
Flexibility/modularity
It's clear from this photo that if this is the prototype, we're looking at a versatile fully wireless party speaker/PA system. Even looking at the angles suggests ability to link it up as a line-array system… woah!
They're audio professionals. Not a Chinese-clone company. They are pushing the limits of performance, not narrow profit margins. This fundamental philosophy changes the whole speaker design. Here's why:
– Minirig 4 durability
Just as my Minirigs have survived nailing pavement at 30km/hr tumbling off my car with little more than a scuff – they're going to make the next speaker RUGGED.
This makes sense because, well, every PA & sound tech knows the gross abuse speakers go through. Minirigs knows this is vital. Perhaps they might even be full submersible waterproof for even better beach compatibility.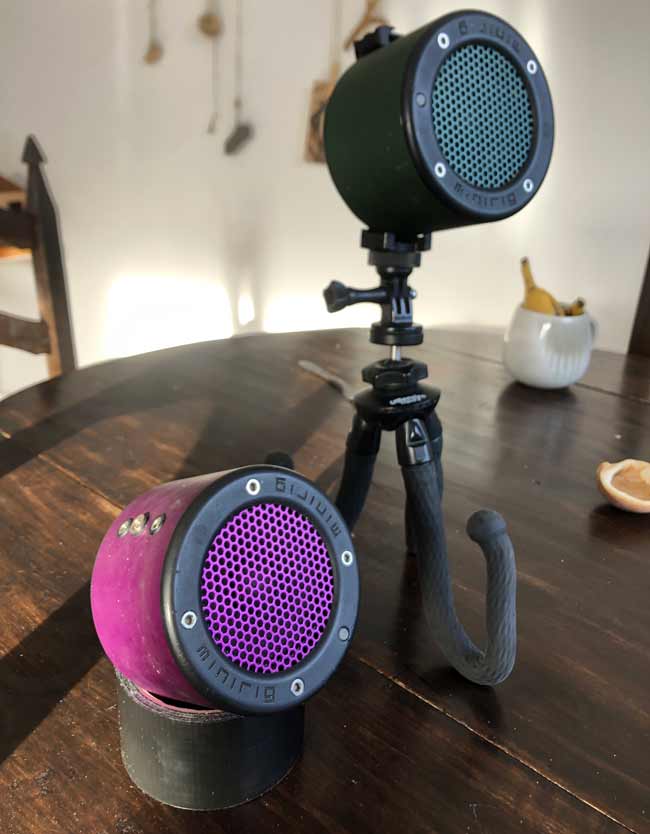 Regardless, I know they won't compromise durability and the photos suggest what looks like a PA speaker – stuff known to be rock solid and bulletproof. I'm sure the new Minirig 4 will be even tougher and hopefully even waterproof!
– Minirig 4 sound
I anticipate it to use a similar dynamic EQ system that they use on the Minirig 3's – the louder they are, the less the bass. This would be to protect the drivers and allow for higher output at higher volume, and to match hopefully a new Minirig Subwoofer 4.
I also anticipate the sound to be right in between the precipice of a studio monitor and PA speaker – just like the Minirig 3. It's a perfect balance for at-home critical listening and outdoor bumping volume.
A bigger cabinet = bigger sound.
Portable DJs want something good enough to get the crowd feeling those frequencies but without have encumbered by giant & heavy speakers.
The current Minirigs are too small for more serious DJ application while something like the Soundboks lacks L/R stereo and subwoofer placement. Are we looking at the most perfect portable sound system ever made?
– Flexibility/modularity
Part of what literally made Minirig stand out and shine was the modular subwoofer and wireless stereo system. And just like they updated the Minirig 2 and Subwoofer 2 to a Minirig 3 and Subwoofer 3, a new sub may come out.
This of course means pairing multiple units for that sweet sweet stereo sound and bassline juice. The Minirigs would simply not be the same without the subwoofer and wireless pairing.
Too I reckon they'll allow cross-compatibility between existing Minirigs and the new ones so you can stack a ton for a real portable PA sound experience.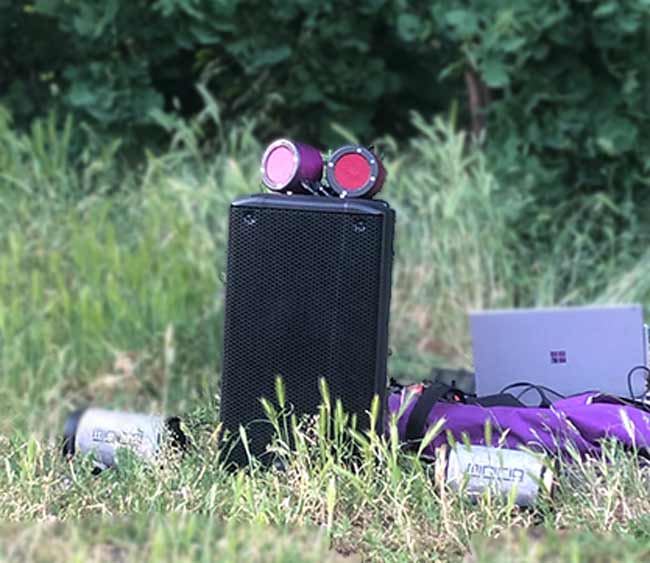 There is no announced Minirig 4 release date
Nope, the company has kept tight lips. However I think we're going to see a new Minirig soon. Call it a hunch, or maybe speculation based off pics they posted on Instagram.
These teasers has me excited as one could ever be!
This clearly is a larger speaker easily a few times larger than a Minirig 3 & Sub3 combined in 1. If it is a prototype, it looks like it could house 2 x 3″ drivers, or 5/6″ driver and 1″ tweeter.
In this pic it's mounted to someones back on a DIY system – so it's certainly still portable! The sub? Perhaps not.
Is the Minirig 3 still good?
I remember selling my Minirig 2 to hop on the Minirig 3 hypetrain as soon as it launched. That was back in 2018. That has already been 5 years!
While the laws of physics sadly haven't changed since then, technology has made some incremental improvements.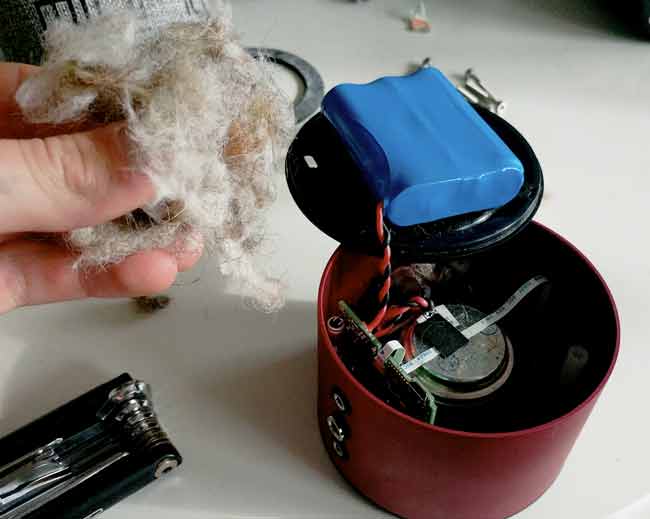 While at launch the Minirig 3 was far ahead of others, that gap has narrowed over the years as almost all new units have TWS wireless stereo pairing and improved drivers.
It's still a top-of-class speaker, but others have closed in. Also the Minirig 3 does have problems to be ironed out.
Poor quality charging cable
Wireless stereo pairing & cutoff problems
Only 2 volume settings
Only 1 button
I think they'd be wise to go for USB-C charging, additional buttons or gain settings, and improve the Bluetooth transmitter/software to be more reliable. Everyone hates using apps to control their lights, toaster, and speakers.
To resolve those user experience issues would be wise and I think they're probably working on that.
Will there be a Minirig Subwoofer 4?
It seems that yes, since they've always released a complimentary and updated subwoofer to the speaker. It's what makes the speakers have so much potential in the first place. It'd be foolish not to even.
This below teased one looks like a hefty box which in all likelyhood is not easy to carry round.
If a new Minirig 4 had a drastically new design, I'd imagine the subwoofer to follow that too. There are so few battery-powered subwoofers on the market as well, so Minirigs could really capitalise huge if they made a more powerful yet still portable PA-style battery powered subwoofer.
Here is a list of all the battery-powered subwoofers on the market today – there ain't many!
My dream would be a Minirig subwoofer 4 with somewhere between a 5-10″ driver and something the size of a milk crate. Easy enough to mount on a soundbike or carry around but substantially stronger than the 3″ Minirig Sub3.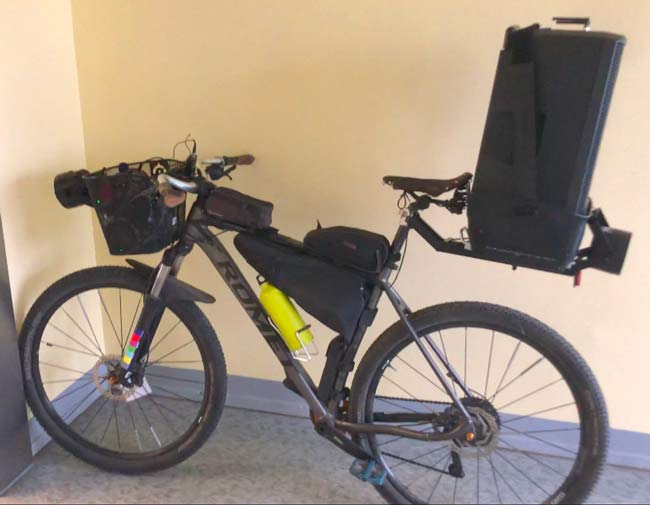 Discussion
We're going to see a new Minirig 4 at some point! When? I have not a clue.
It's clear the company takes their time to heavily research and develop everything as well as possible. This is of course very good and patience is the best thing that we as fans can do.
I have no clue if these teased photos will be anything like the final product, however it's a fair guess to say it'll be similar!
The Minirig 3 & sub3 top my list of the Best Bluetooth Speakers ever list for a good reason and I can't wait for an update! Years ago I called for Minirigs to create Megarigs… Maybe we might get that!
For more in-depth feelings, read my Minirig 3 review or Minirig Subwoofer 3 review. I go into tons of nerdy detail.
What do you hope the Minirig 4 sounds like and changes? Make some speculations and requests in the comments below and see if they'll hear us out!
Peace 🙂