SEO & Marketing
Strategies, implementations, results, and analysis.
Content
Text, photo, video, audio. Creation, writing, editing, auditing, and publishing.
WordPress & SMM
Management, posting, design, and optimization.
Contact me for info regarding guest posting, product reviews, backlinks, affiliates, and other services.

Most of my work is in the realms of writing, editing, content creation, SEO, video content, WordPress site management and marketing.

Majority of which is done within the cannabis industry, health & fitness, and outdoor recreation. You can find my works implemented in numerous high-profile sites and companies campaigns around the net.
I am open to providing data & analytics to those with serious proposals.
For detailed information regarding past projects, pricing, and anything you would like to work on together, please get in touch using the contact form at the bottom.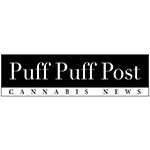 Clients I've worked with (ongoing and past)
Gorilla Grow Tents
SuperCloset
KindLED
Tools420
PuffPuffPost
Puff Digital
Weed Republic
Lotus Nutrients
Truth Gym Gallery
etc.
Contact for services, sponsorship, or other business inquiries.